Creating a Care Portal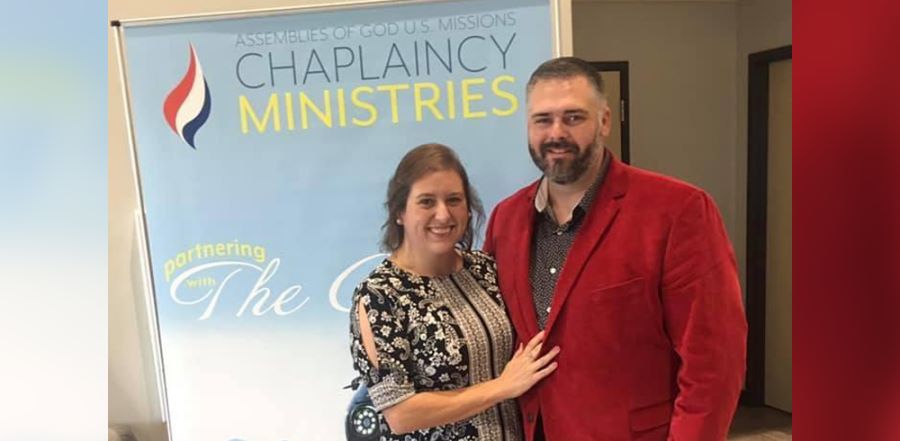 Don't miss any stories. Follow AG News!
Assemblies of God U.S. missionary candidate Jenny E. Miller and her husband, Sean, are serving in Chaplaincy Ministries in Cantonment, Florida, to create resource centers to help meet the needs of children in foster care, their birth families, and foster homes.
The Millers previously had no desire to become foster parents. However, Jenny learned from an experience of fostering twin baby boys that there is a great need for support, not only for the children in foster care, but for the birth families and foster parents as well.
After years of wrestling with infertility, the Millers had prayed about whether to adopt a child, when they received a call asking them to consider adopting a friend's twin grandsons. They agreed and took the babies into their home.
Miller, 35, felt elated to finally have children and immediately bonded with the twins. But because the birth mother's rights had not yet been terminated, the adoptions fell through.
Although saddened at first, with an open heart and loving arms, Miller reached out to the birth mother and helped mentor her to a healthier lifestyle, eventually seeing her accept Christ as Savior.
Through the support of the newly created friendship with Miller, the twins' mother has stayed clean from drug addiction for the past two years and is now raising her sons on her own.
"I fell in love with keeping other people's kids while they, and hopefully their families, meet Jesus," Miller says.
The first resource center is targeted for Pensacola, Florida, with a tentative launch date of January 2022. It will be based at a still-to-be-determined local church and host the required classes for new foster parents, in addition to providing meals and baby-sitting for the families attending.
"It's important that we cross denominational lines, have other churches come together, and make this a West Florida effort," says Miller.
Since the foster families will have already connected with and received support from the church volunteers, they will have a network of Christian people to call upon when needs arise.
"Because so much personal contact was lost during COVID-19, government agencies are excited to connect with us to help the families," says Miller.
Families First Network, a private, nonprofit organization of behavioral health, vocational, and child protective services in Pensacola, has been especially open to partnering with Miller's efforts. In addition to serving children in care, independent living classes will be conducted for adolescents who become adults and age out of care.
Miller is an ambassador in West Florida for CarePortal, an online site established to serve as a hub for multiple churches, agencies, and individuals to post what is needed in the community. It ultimately will provide a means for connecting people to the resource centers.
Before becoming U.S. missionaries in 2019, the Millers served as youth pastors for 12 years at Victory Assembly of God in Cantonment, where Jeffrey McKee is pastor.
McKee is an avid supporter of Miller and the work she is doing, including the online portal. He says that although state government provides the funding for the care portal, churches can plug in not only to meet the needs of others, but also to post the needs of their own congregants.
The pastor notes that for the past several years Victory Assembly has partnered with Molino Park Elementary School to help a few families in need during the holidays. With Miller networking with other agencies, the church helped 35 children last Christmas.
Since becoming foster parents, the Millers have provided care for 13 children in their home and have adopted two sons. Jordan is 13, and Eli is 11. They are in the process of adopting 6-year-old Arianna and her sister, Avianna, who is 5. Their little 17-month-old brother, Thomas, is also in the couple's care.
McKee has known Miller since his days as a youth pastor at the church.
"I remember her saying from a young age that she wanted to adopt various children from various backgrounds," McKee says. "It's amazing how God has worked it all out."