Daughters of the Other Side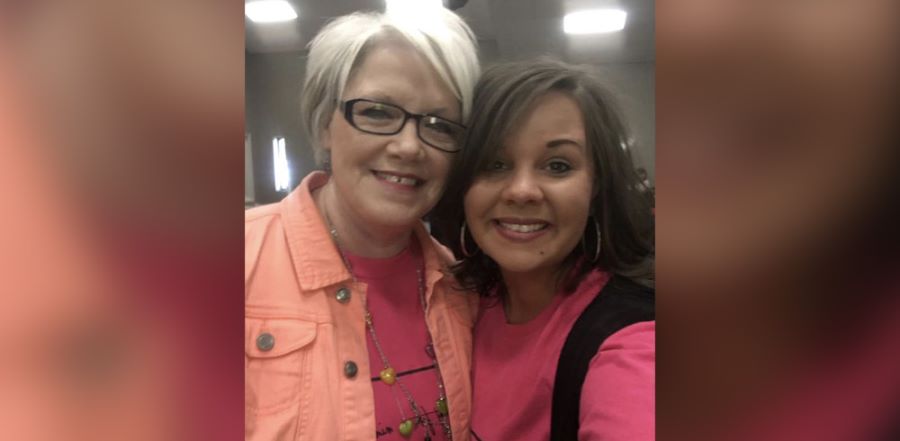 Don't miss any stories. Follow AG News!
By the time Molley Froud Morse turned 18 she had no will to live.

"I was so depressed all the time," recalls Morse, now 20. "I couldn't stand to be awake unless I was high."

Morse grew up in an abusive, drug-infused environment, shuttled from relative to relative. At 15, she gave birth to her daughter, Audri, but lost custody multiple times to other family members and the state of Arkansas. Relatives had her committed to mental institutions twice, and when officials tried to lock her up a third time she fled, spending three months moving from house to house.

Broken, broke, and with nowhere else to go, she started living with a drug-addicted man who beat her repeatedly. She fled his clutches and went to a church, which put her in touch with Sharon Ann Hughes, who had just started Daughters of the Other Side (DOTS), a residential faith-based addiction recovery ministry in Kensett, Arkansas. Morse had become dependent on practically any drug available: methamphetamines, marijuana, alcohol, even cough and cold medicine.

She stayed for a little over a year at DOTS, during which time her life turned around. In a tranquil rather than chaotic environment, she found sobriety.

"Daughters of the Other Side introduced me to Jesus," Morse says. "For the first time in a really long time I was happy. I didn't know people could be that happy."

Morse now is in her second year as a full-time nursing student at Harding University in Searcy, Arkansas. Last May, she married recovered addict Derek Morse, a utility line crew worker. She also has regained joint custody of Audrey.

Morse attends church at Whitney Lane Family Worship Center, an Assemblies of God church in Kensett where DOTS is headquartered.

INTENSIVE DISCIPLESHIP
DOTS, for females ages 17 to 62, started two years ago and is patterned after Adult & Teen Challenge, with 35 women living on campus.

"They become sisters in a hurry," says Hughes, 59. "Age isn't a factor that separates. They have a lot in common with the struggle of addiction."

The intense discipleship program is financed completely by donations from congregations, civic groups, and individuals. DOTS also raises funds through its consignment store, food truck, and T-shirt business. In addition, women might raise donations by everything from baking fudge to whittling wooden crosses.

Women pay no tuition. A few give $200 up front to be drug tested. Enrollees are kept busy. Women in the program attend classes four days a week, where Bible study, devotions, and worship are daily occasions.

"The Word of God is our foundation," Hughes says.

One day a week women work at enterprises such as the DOTS clothing center or a local food bank. On Saturdays, DOTS conducts a chapel service, which relatives of the recovering addicts may visit. A local pastor or lay leader preaches, followed by a time of fellowship and a potluck meal with family members.

On Sundays, DOTS students travel around Arkansas giving their testimonies at churches. Sunday evenings they typically are back for services at Whitney Lane.

For the first six months of the residential program, students must stay on campus. By phase 2, women are permitted to find jobs or attend college. Forty-nine women have graduated from the program, with many of them securing employment and regaining custody of children.

Hughes had an older sister who died of an overdose in 2012.

"Addiction is such a pain to our communities and to families," Hughes says. "I don't want to see anyone else lose a sibling or daughter to addiction. We want children to have a sober mama."

UNIQUE SISTERHOOD
Kaela Cox's life story is similar to Morse's and many of the other DOTS graduates. She struggled with an eating disorder, experienced four years of sexual abuse before her teenage years, wallowed in methamphetamine and pain pill dependence, lost custody of her two children, and went from toxic relationship to toxic relationship with men.

"I came to a place where I knew I would either surrender my life to Christ or die in addiction," says Cox, 26.

Cox entered a different recovery program for women, but stayed only three months when told she couldn't be reached. She transferred to the newly opened DOTS 2½ years ago.

"Sharon shared the love of God with me," Cox says. "Here I found my purpose and my identity."

Cox went to live with her grandmother in kindergarten after the incarceration of both her parents. Despite growing up in turmoil in the family home, Cox managed to stay drug-free through high school. But with no clue about the direction of her life after graduation, she started abusing prescription pain pills and bouncing from one abusive relationship to another.

She gave birth to her daughter, Madyson Grace, 6 years ago, and her son, Jayston Dean, 4 years ago. The state took control of Jayston immediately after his birth, as Kaela by that time had become a meth intravenous addict.

An aunt and uncle adopted her children in May 2018. Cox is able to visit them and hopes her relationship with them will be fully restored.

Cox says the Lord supernaturally delivered her from drug addiction after she came to DOTS.

"God changed my life forever that day," says Cox, who initially began working in the DOTS thrift store. She later became phase 2 house mom and for the past year-plus has been on staff as phase 1 coordinator.

"This is a discipleship program, not just a rehabilitation program," says Cox, who just started taking ministry classes from Destiny Leadership Institute. "It's a sisterhood. The Lord has knitted our hearts together. These are bonds I've never had in my life."
Photo: Sharon Hughes (left) has helped Kaela Cox and many other women at Daughters of the Other Side.