Determined Despite Disease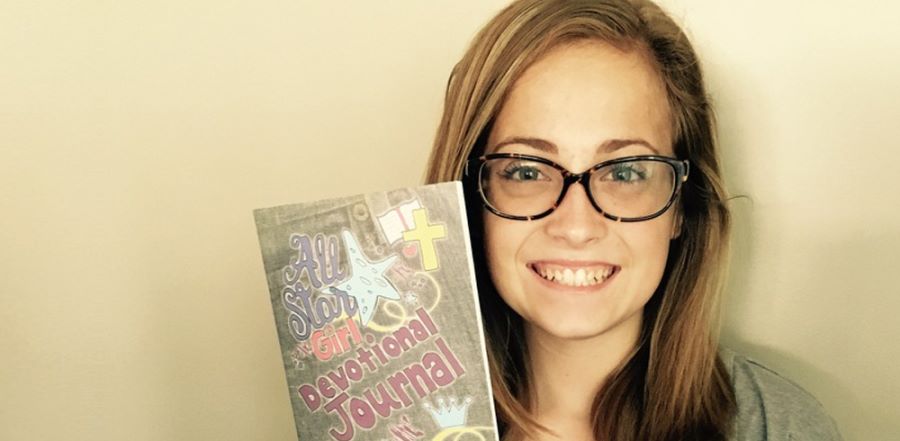 Don't miss any stories. Follow AG News!
Editor's note: This is one in a series of 20 PE News articles on 20 people in the Assemblies of God under the age of 20 who are making an impact in their communities.
In many ways, Brie Porubsky, 14, of Wadsworth, Ohio, is a typical teenage girl. She loves cheerleading, swimming, playing the piano, and leading worship at Radiant Life Church in Wadsworth, where her parents, Lance and Angel, serve as lead pastors.
However, unlike most of her peers, Brie does all of these activities while dealing with Mixed Connective Tissue Disease, a rare autoimmune disorder.
Shortly after being diagnosed three years ago, Brie lost lung capacity and her range of motion became limited. That made simple tasks — such as opening her mouth to eat or sing — difficult.
Despite weekly doctor visits and multiple hospitalizations, Brie has maintained a positive attitude and inspires others by speaking at churches and various girls' ministries throughout Ohio and Pennsylvania.
Mandy Groot, director of Assemblies of God National Girls Ministries, describes Brie as an exceptional girl who is upbeat, down to earth, and encouraging.
These characteristics are what led Groot to ask Brie to author the All Star Girl Devotional Journal to coincide with the 2016-17 National Girls Ministries annual theme. The goal is to inspire girls to love Jesus, honor others, value themselves, be confident in truth, and influence their world.
The goal is enlist 10,000 All Star Girl participants during the next year.
Groot says an adult traditionally has written the annual devotional, but she wanted the voice of a youth to speak to younger girls.
"Brie completely embodies what we would say an All Star Girl is about," says Groot. "She's not perfect, but when life gets hard, she recalibrates and goes back to what she's committed to, and that's loving and trusting Jesus."
Brie says she drew from her own experiences to encourage girls that no matter what they're going through — at school, at home, or with friends — they can be the "All Star" God wants them to be.
Her sisters Kierstynn, 13, and Alyvia, 10, will be among the thousands of young girls going through the journal and making that commitment.
Inspiring others is nothing new to Brie. Her sermon, "Be Bold, Be Brave, and Be Blessed," which encourages others to be thankful during good and bad times, took fourth place in the Junior Short Sermon category at the 2016 National Fine Arts festival.
"We have loved watching Brie use this situation and not allow it to make her bitter, but to make her better," says her mother, Angel. "What you see in the here and now isn't always what's there. It's about what's next, and what God can do despite what we're going through."
Angel and Lance established Hope 4 MCTD in 2014 to raise awareness of the disease.
"As followers of Christ, we have the hope that one day we will spend eternity with our Lord and Savior," says Lance. "Brie lives with that hope that keeps her moving forward, and she is able to inspire people through it."
Brie's next endeavor is to learn to play the guitar and she dreams of traveling overseas.
Though it hasn't been an easy road, Brie says she is not bitter about her disease because it is in God's hands.
"I want to encourage people to love Jesus and keep pressing on, even through the hard circumstances," says Brie. "At the end of the day, Jesus is going to help us with everything that we need."