Dinner, Anyone?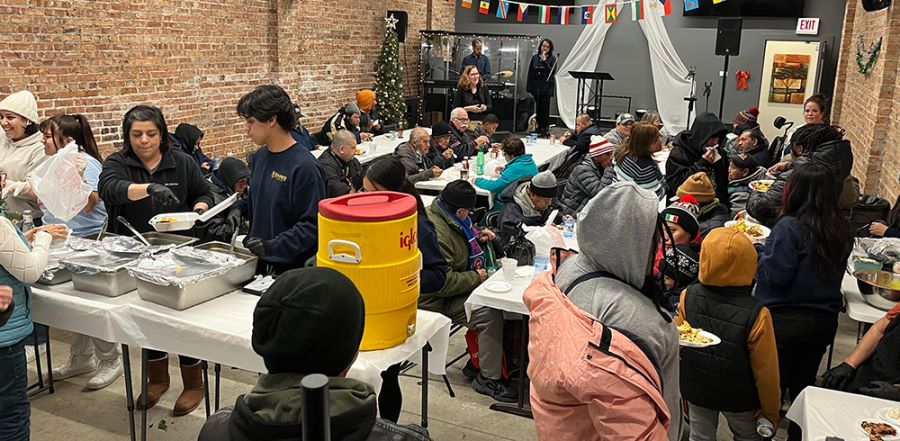 Don't miss any stories. Follow AG News!
Sometimes the most miraculous things in life happen around the table. That philosophy has become a foundational truth in recent years for pastor Hal H. Kooistra and his wife, Dawn, as they start Assemblies of God congregations in the greater Chicago area.
In 2005, Kooistra became lead pastor of
Hope Church
in La Grange, Illinois. As the La Grange campus continued growing steadily, Kooistra felt called to launch other congregations. In 2017, Hope Church planted a trio of churches: a
Hope Midway
campus; a bilingual campus,
Iglesia Hope Midway
; and a daughter congregation,
IMPACT Church
, just outside of Chicago.
In the early stages of their church planting ventures, Hal, 62, and Dawn, 63, heard about new methods from AG
Illinois District
Assistant Superintendent
Ron W. Heitman
. A new "dinner church" model began to stir something in their spirits. The Kooistras later met
Verlon and Melodee Fosner
, who pioneered the dinner church strategy in the Seattle area.
"Hal and Dawn are so gifted at adapting best practices to utilize them in the most effective way," Heitman says. "After meeting the Fosners, they immediately wanted to go to the dinner church hub, Seattle, and learn how to bring that back to their community in an effective way." In 2018, Kooistra and his wife did just that.
The trip confirmed their call into dinner church planting.
As the dinner church dream began to turn into a reality, a young couple, Ben and Jordan Arias, began attending Hope. Ben, 32, had opted to leave the restaurant industry career he loved to spend more time focusing on his family.
"I was kind of sad about leaving my job, so when I heard about what Hope wanted to do with dinner churches, I became immediately intrigued," Arias says. The Kooistras invited Ben and Jordan to attend trainings with them, including meeting the Fosners in the Seattle area as they had done. In 2019, Ben and Jordan committed to be part of a dinner church plant.
Despite launch delays due to COVID-19, the two couples have planted a pair of dinner churches since November 2021. Arias also functions as meal planner and chef for both campuses, allowing him to continue doing what he loved in the restaurant industry.
Dawn Kooistra, the lay pastor of one of the campuses, enjoys seeing the unique feel of each dinner church.
"One of our campuses draws more of the homeless community and another campus draws a lot of young families, but both are helping people feel part of the community," she says.
For the past six months, the campus Arias oversees has been meeting in a fieldhouse in Marquette Park, one of the largest parks in Chicago.
"We have seen miraculous healings, salvations, and a baptism in the Holy Spirit," Arias says. "It's all happening around the table. There are no altar calls, no group prayer."
The two current dinner church campuses, Hope Pilsen and Hope Marquette Park, average 60 people per week.
Kooistra says one of the best aspects about dinner churches is that the level of entry is low; everyone can participate.
"There is more buy-in when nearly anyone can get involved," Kooistra says. "Everyone can feel like they have skin in the game. Dinner church allows us to experience Jesus together around the table."