Disruptions Create Opportunities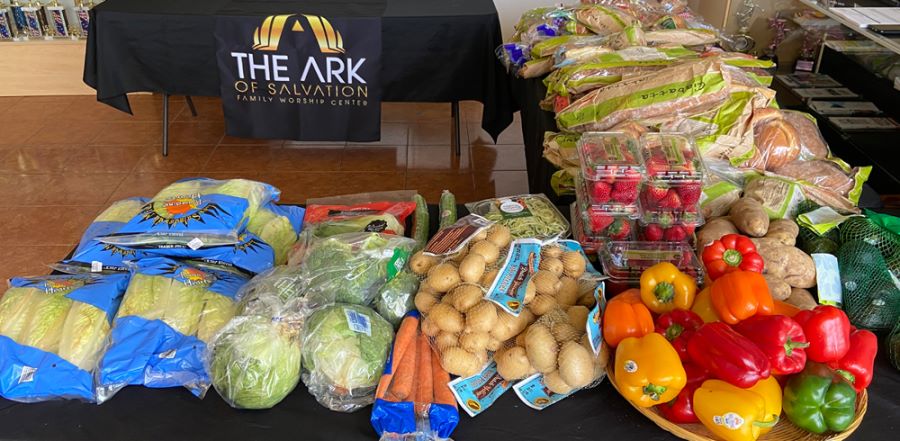 Don't miss any stories. Follow AG News!
Entering 2020, Carlos D. Acosta, lead pastor of the Ark of Salvation Worship Center (The Ark) in Oceanside (Nassau County, Long Island), New York, assembled a mission plan for the new year that could not have been timelier. Unaware of the lurking coronavirus-related pandemic, Acosta chose the theme Prepare, Reach, and Grow to inspire the church to expand evangelism and its food ministry.
"COVID-19 could have disrupted our focus and even shut us down, but it opened new opportunities to minister beyond our immediate community," Acosta says. "In the middle of the crisis, God allowed us to shine His light on more people than ever."
The Ark, one of the 488 congregations in the Assemblies of God Spanish Eastern District, is a multigenerational body of about 145 congregants from Puerto Rico, El Salvador, Colombia, Haiti, and the Dominican Republic. Services are bilingual, in English and Spanish.
Acosta, 48, has served The Ark and other Hispanic churches in a bivocational role for almost a decade. He left teaching in New York public schools in 2019 after 10 years, to lead The Ark full time. He earned a Master of Science degree in bilingual education from Hunter College in New York City and is currently studying for a doctorate in ministry through Assemblies of God Theological Seminary in Springfield, Missouri.
The pandemic hit Long Island's Nassau and Suffolk counties especially hard, leading to 6,000 deaths connected to COVID and 375,000 job losses. The church's weekly food pantry outreach swelled from three days a week to five days, as more families needed help. Other community charities and supermarkets had shut their doors.
"The food distribution program still reaches about 300 families a month," says Tom Ramirez, pantry ministries director. At the height of the pandemic last spring, the church served 2,500 families monthly, according to Ramirez.
Exploding needs created new financial stresses. The church applied for an $8,000 grant through the local chamber of commerce to supply more food. However, instead of securing the original funding request, a check for $20,000 arrived as a surprise blessing. The additional money provided backpacks and school supplies for students whose parents had lost their jobs.
"We were able to minister to new people, showing the love of Christ," Acosta says. "Some cried when we gave them cash grants. We visited and prayed for homebound shut-ins. As an added bonus, more church members volunteered."
Dawn Urban, 55, received food from the church after being furloughed from her department store job due to the pandemic shutdown.
"The Ark of Salvation people were very kind and generous," Urban says. "God provided for my needs."
Another disruption — a seriously leaky roof — surfaced during the summer and late fall. During last year's tropical storms and unusual blizzards, rain and melting snow poured and dripped into the sanctuary, church offices, multipurpose rooms, and basement. Acosta even climbed on the roof to brush away accumulated water and snow.
Funds were scarce for repairs, until a family foundation gave the church an anonymous $24,000 donation in January.
"Without a doubt, disruptions will always happen," Acosta says. "But we serve a faithful God who shows up every time."