Distaff Educational Opportunities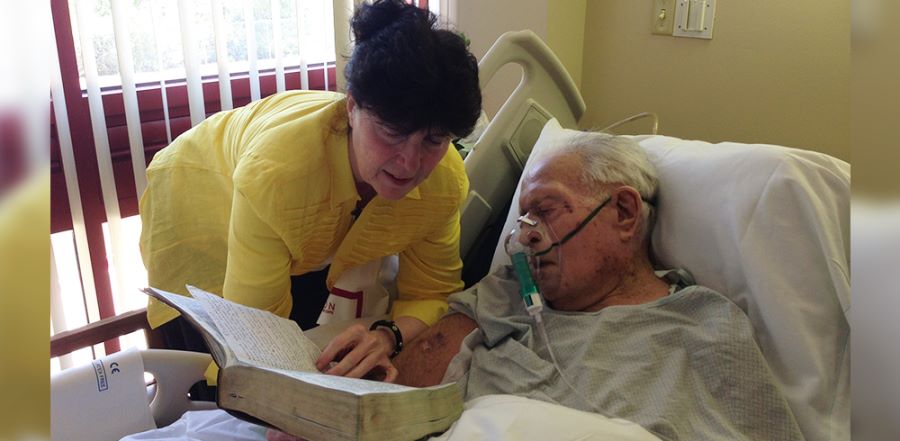 Don't miss any stories. Follow AG News!
At Calvary, men and women stood on equal ground, says ordained minister Adonna G. Otwell. And, Assemblies of God leaders have maintained such a stance by allowing women to preach, even before the United States guaranteed females the right to vote.
"The Assemblies of God has continued to carry the torch for women in ministry increasingly, which accelerated at the crucifixion to Azusa Street to now," says Otwell. And, as a long-standing faculty member and General Studies department chair at Southwestern Assemblies of God University (SAGU), Waxahachie, Texas, she's experienced those opportunities firsthand.
The never-married Otwell says she has walked through life one day at a time, trying to embrace it with joy.
"I thought my life would be more predictable, but it has turned out to be anything but that, with the call of God to ministry and His Word burning 'like a fire shut up in my bones,'" she says, quoting Jeremiah 20:9.
From preaching at Sunday morning services to speaking at SAGU chapels to being a yearlong General Presbyter representative and being selected by the Executive General Presbytery and AG Alliance for Higher Education to receive the Distinguished Educator Award at the upcoming General Council in Anaheim, California, Otwell gives glory to God. She is satisfied being among SAGU's grassroots student population, declining an offer to become vice president for Student Services, preferring the quasi-administrative positions of division chair and department chair. By remaining in the classroom, she continues to impact the lives of students.
According to Otwell, during her class, "Person and Work of the Holy Spirit," several students have been baptized in the Holy Spirit. Once, a young man, from a godless background, wanted to be filled with the Spirit.
"We stopped, gathered around him, and prayed," Otwell remembers. "In a few minutes he was speaking in other tongues. He got lost in the Spirit and continued praying in tongues as the Spirit of the Lord descended in the room, and the Spirit took over for the entire class period."
Jamie A. Ragsdale, 40, also values opportunities to make a difference on campus. As chief financial officer at Northpoint Bible College, an AG school in Haverhill, Massachusetts, Ragsdale says her professional path has evolved naturally. While working on her bachelor's degree at Central Bible College in Springfield, Missouri, Ragsdale became a teaching assistant to David Arnett.
Now Arnett is president of Northpoint. About a year ago, when the school's director of finance retired, Arnett offered Ragsdale that position.
Ragsdale jumped at the opportunity. After earning a Bachelor in Theology and a Master of Organizational Leadership, plus some other certifications, she gained valuable practical experience by working in business and ministry.
Now besides helping keep Northpoint debt free, Ragsdale represents students on the president's cabinet as the only woman on the four-person body. Ragsdale's age, female perspective, and frequent interaction with students helps her bring a valuable viewpoint to top-level decision making.