Eastern Kentucky Hit Hard by Flooding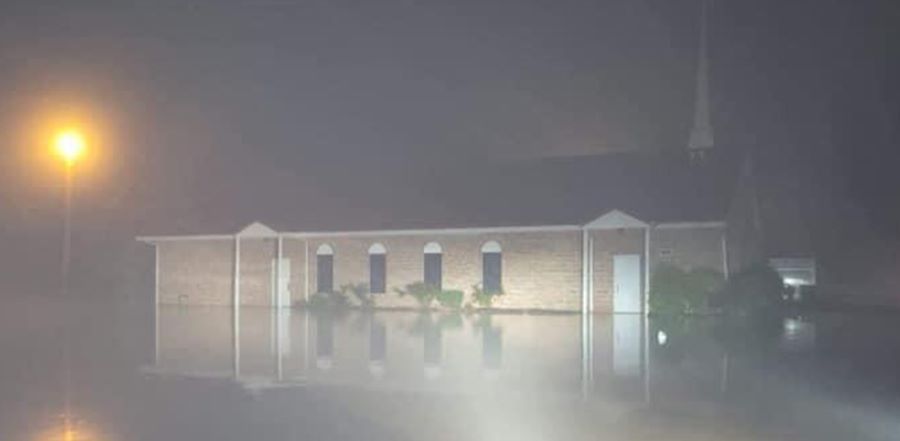 Don't miss any stories. Follow AG News!
The Kentucky Ministry Network has reported that at least two Assemblies of God churches have suffered significant damage due to the deadly and destructive record flooding taking place in the eastern portion of the state.

According to Kentucky Governor Andy Beshear, so far 15 people have died due to the flooding — a number that Beshear says he expects to more than double.

"We know some of the lost include children," Beshear said in a video message on Friday morning. "We may have even lost entire families . . . (Thursday) we engaged in over or around 50 air rescues and hundreds of boat rescues . . . the situation is ongoing. We are still in search and rescue mode . . . in some areas the water is not going to crest until tomorrow (Saturday)."

Kentucky Ministry Network Superintendent Joseph Girdler reports that New Beginnings AG in Jenkins has been devasted — mud has filled the inside of the church to the chair seats' height.

"It's so very heartbreaking for this church family and the thousands throughout eastern Kentucky who have lost so much," Girdler says.

Also, First AG in Martin, which was flooded in March 2021, has again been flooded.

"That congregation has been through so much," Girdler says. "Now, again."

Girdler observes that Kentucky has suffered through several disasters over the last 16 months, including powerful tornadoes that ripped through the western portion of the state back in December and now two deadly flooding events in the eastern Kentucky.

"Lives lost, family homes and the comfort they bring — gone," Girdler says. "Our governor has declared a state of emergency."

In response to Girdler reaching out to one pastor, the pastor sent the following response:

"Thank you for checking on us. My family is ok. There have been many people who have lost their homes, cars, and everything that they own. Some people have died due to this disaster. Many roads and bridges have been damaged or blocked due to downed trees, downed power lines, flood waters, and mudslides. We do not have any power and this has been the case since 2-3 a.m. We just got our cell network restored at 2:50 p.m. This has been the worst flood in the last 50 years for this area. I believe our church has been flooded, based on pictures. I am not able to even get there to check it."

"I don't see it all, but I do know this — God is faithful," states Girdler, who also expresses appreciation for prayers. "We as a network and a community of Kentuckians will push forward. I am daily encouraging our pastors and leaders — they are our heroes. We are keeping our eyes on the prize, the high calling, Jesus Christ."
Photo courtesy of Holly Davis.