Ellen Blackwell Passes into the Presence of God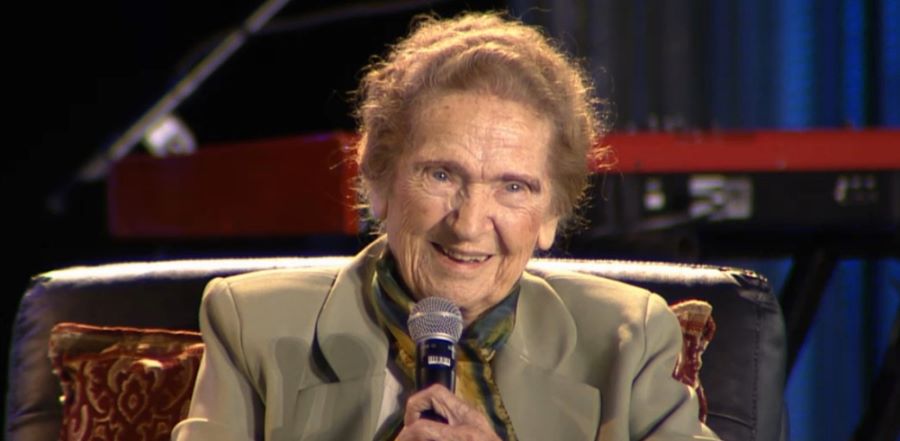 Don't miss any stories. Follow AG News!
Ellen K. Blackwell, the longtime Assemblies of God minister and founder of the Way of Faith AG in Fairfax, Virginia; Mt. Zion AG in Charles Town, West Virginia; and Fellowship House Retreat Center of Midgal in Galilee, Israel, passed away peacefully on Jan. 12 at a hospital near her beloved retreat center. She was 104. Up to the time of her passing, she was the oldest living female minister in the AG.
Blackwell, who was a minister in the Potomac District, spent nearly 60 years as an AG minister. However, her passion was the Holy Land. In addition to founding and helping to run the Fellowship House Retreat Center, she had made well over 100 trips to the Holy Land.
Referred to as an "incredibly godly woman of conviction and prayer," Blackwell visited the Galilee area with 12 church members in 2004 to pray and fast for a "sliver of land." The answer to those prayers resulted in a five-building retreat center located on the northwest side of the Sea of Galilee.
In 2015, Blackwell was honored during the Influence Conference at the General Council in Orlando, Florida, with the Lifetime Influencer Award.
Bina Richardson, the associate director of the Midgal Retreat Center stated: "Pastor Blackwell has departed to her eternal reward and is in the presence of the Lord whom she loved and served. Her God-given vision lives on in our hearts as we pick up the torch and continue to light the way for many to receive the Lord and enter into the kingdom of God."
"I was able to spend an hour with her on Sunday night, Jan. 7, when I was in Israel," states George O. Wood, chairman of the World Assemblies of God Fellowship. "She was very frail then and I knew it would probably be the last time I would see her this side of Jordan. Ellen Blackwell was a truly remarkable person and minister."
The retreat center, says Richardson, will continue its ministry as a site to host Christian groups from Europe, America, the Far East as well as Messianic congregations and Arab believers in Israel.
Funeral services for Blackwell were held Jan. 21 at the retreat center in Midgal, with burial following at the Messianic Cemetery in Haifa, near the Mediterranean Sea. A memorial service for Blackwell will be held at 11 a.m., March 10, at Mt. Zion AG in Charles Town, West Virginia.