Embracing a Reluctant Hometown Calling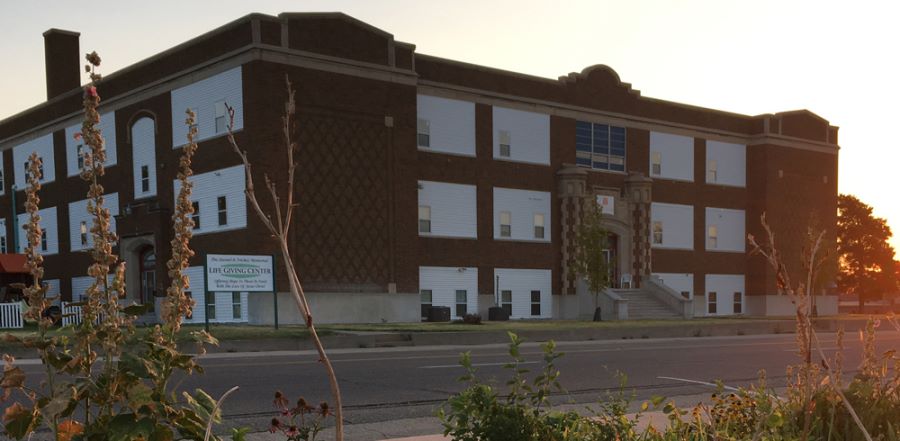 Don't miss any stories. Follow AG News!
Most people wouldn't think that Great Bend, a city of less than 16,000 in the center of Kansas, as the ideal spot for a rehabilitation home for sex-trafficked victims, drug and alcohol addicts, and others who struggle with trauma or difficult issues. But Kimberly Kay Becker did.
"Central Kansas has the same issues as big cities, just on a smaller scale," Becker says. She understands intimately the problems of a small city. A native of Great Bend and a victim of sexual, physical, and mental abuse herself, Becker had struggled with the consequences, suffering from an eating disorder for 17 years, a struggle that nearly took her life. In 2000, after a friend confronted her in an intervention, she finally sought help and checked herself into a residential treatment center in California. But within two weeks, she returned home to her family in Kansas, against the advice of a counselor who informed her that she would be dead within the year because of her poor physical condition.
On her flight home, Becker had what she calls a life-changing experience with God. In desperation, she prayed, "God, if you save me, I will serve you!" At that moment, she says she felt the Holy Spirit changing her. When she arrived back in Kansas and visited her doctor, every test showed no signs of trauma. She'd been completely healed.
Becker in 2010 made First Assembly of God in Great Bend her home church. There she started to grow as a Christian, wanting to give back to God as He had blessed her. She sensed God leading her to start a multifaceted ministry, larger than anything she could imagine. To better prepare herself for the task, she became a certified life coach and an ordained AG minister.
As she prayed one morning, she looked out her window and felt God saying her mission field would be her hometown.
"I didn't want to stay in Great Bend!" Becker recalls. "These people knew my past. How could I possibly minister to them?" But God impressed upon her that because everyone knew about her past troubles, her ministry would be more impactful.
She began praying for the community, and soon an opportunity opened for her to become director of a soup kitchen and shelter, located in an old, large, three-story school. Many in the community applauded her efforts, but they didn't expect much else. Undeterred, Becker began looking for other programs to develop. As part of her research, in 2013 she visited the Phoenix Dream Center, which she quickly considered a template for her hometown. She returned to Great Bend and established the Central Kansas Dream Center.
Today the Central Kansas Dream Center has six full-time employees, including U.S. missionaries Lisa and Randy Parr with Missionary Church Planters & Developers. It serves more than 400 people a week through a number of faith-based ministries, including a women and children's shelter; a nine-month, intensive in-house discipleship program; a yearlong residential treatment program for trafficking victims; a program to help teens who have aged out of foster care; a soup kitchen; and Kingdom Kloset, a boutique that provides clothing, linens, and household items. The Dream Center is continuing to grow, with remodeling on the third floor to create a medical clinic and more housing facilities nearly finished. Becker, 50, is more committed to the center than ever.
"I love to work with hurting people," she says. "I want them to go from a victim mentality to a victor mentality. I want to raise up people who would normally get overlooked by society."
One of those is Christine Crumrine, 45, who spent 25 years being trafficked and addicted to drugs and alcohol before her 2015 rescue and relocation to the Dream Center's residential treatment program. Initially skeptical of what the program offered, Crumrine soon appreciated the authenticity, especially from Becker, who didn't hide her own past trauma and struggles.
"She has such a genuine heart for people," says Crumrine. "For the first time I felt like I belonged, that I was really loved." After a year of what she calls tough love — "they don't let you have pity parties there," she says — Crumrine graduated and decided to remain in Great Bend, where she works in customer service at Dillon's grocery store. She's stayed clean and has a new hope-filled outlook on life. Crumrine also speaks at events with Becker, and she continues to interact with other women in the program at the Dream Center.
"The Dream Center is my family," Crumrine says. "I want the girls there to experience what I experienced, to know that they aren't alone."