Embracing the Senior Calling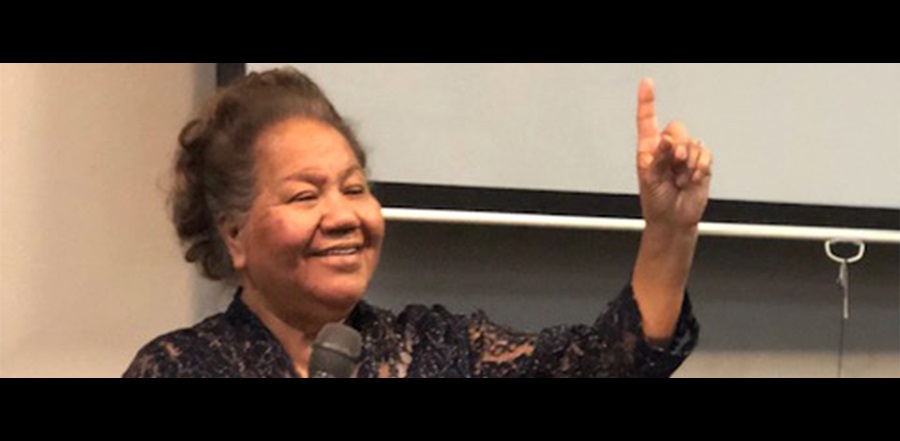 Don't miss any stories. Follow AG News!
At an age when many ponder retirement, Rebeca Lucio De Leon received a challenging call.
Templo Abarim, a Hispanic Assemblies of God congregation in Hermiston, Oregon, had gone through a series of leaders. By 2010, the church again had no pastor. Attendance had dwindled to 40.
De Leon, then 60, had served as an interim pastor at the church before. Now Templo Abarim asked her to lead.
Rebuilding the congregation wouldn't be easy, yet De Leon knew God had prepared her. Soon after she gave her life to the Lord at age 9 at an AG church in Tamaulipas, Mexico, God called her to preach. But while attending Bible school and serving as an assistant pastor of a church in Nuevo Leon, Mexico, she met her husband, Noé, and the couple moved to Washington state where he worked in the agriculture industry.
For the next 31 years, De Leon raised their children, Noé Jr., César, and Amelia, while caring for her elderly in-laws and running a day care center. She and her husband, a deacon, served in lay ministry at El Sendero De La Cruz (Way of the Cross) church in Moses Lake, Washington, 175 miles east of Seattle. She sang, taught Sunday School, worked in the women's and children's ministries, and drove a church van. Occasionally, she preached.
Those years bore fruit. She saw clear evidence of her prayer of Psalm 91 over her family on Feb. 2, 1996, when Noé Jr., then 14, felt sick and left class to call home near the end of the school day. As Noé Jr. and his dad walked out of the school, they passed a boy from the algebra class, donning a trench coat, entering the building. Moments later, the classmate opened fire in the schoolroom, killing the teacher and two students and injuring another.
As the family's nest emptied, De Leon often filled in as guest preacher for churches in the AG Northwest Hispanic District.
"I told the Lord, when the time is right, I want to once more pastor a church," she says. She asked the Lord to place her where she could serve the remaining years of her life.
Though pastoring Templo Abarim, 200 miles east of Portland, meant her husband would have to leave his church home of 46 years, the couple recognized the Holy Spirit directing her to accept the pastorate. De Leon knew where to start.
"The first thing for me was to train the leaders so we could do a more effective work," she says. Throughout, she remained confident in her lifelong calling. "My thing is preach, preach, preach. Whenever I have an opportunity, I preach."
Around 60 inmates attend her weekly chapel service at a nearby men's prison. For a season, the church had a Sunday radio broadcast. Son César is Templo Abarim's worship leader, pianist, youth worker, and English interpreter for his mom's sermons in Spanish.
Today, the average Sunday attendance is 175. The 5 p.m. Sunday gathering is the sole Spanish-language service in Hermiston, which enables those who work mornings to worship. The church has bought acreage on which to build a new sanctuary.
"God has used (De Leon and her husband) in Hermiston to revamp the church," says
Northwest Hispanic District
Superintendent Larry Garza. "She's doing wonderful things as section presbyter and is involved in the community."
Now 68 and recently widowed, De Leon has given herself even more to preaching.
"This for me has been the most precious therapy the Lord has given me," she says. "The most important plan for me is to win souls for Christ."