Empowering Women on Campus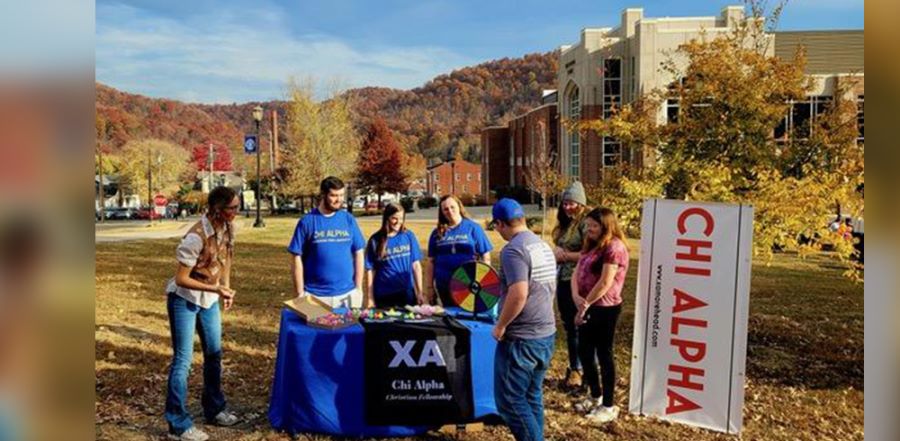 Don't miss any stories. Follow AG News!
U.S. missionary associate Rachel M. Mullins is a champion of women for the kingdom of God. As Chi Alpha director at Morehead State University, she has many female students in leadership roles on and off campus.
"Having someone who tells them it's OK to be a woman in ministry, and it's OK to be a pastor or head missionary, encourages young women to pursue their call," says Mullins, 42. "It shows them biblically that God approved of this."
Mullins met her husband, Anthony, when they attended Morehead State as students, where Anthony earned a bachelor's degree in psychology and Rachel completed a double major degree in business administration and computer science.
"It's awesome to get to come back full circle as a missionary," Mullins says of the Kentucky university.
About a year after the couple wed, Anthony began sensing a call to ministry.
"Three months later, I started having dreams and feeling like God told me I needed to pursue ministry classes, which was not what I wanted," Mullins remembers. "I was happy with my plans to go into computer programming and business administration."
Despite her temporary inaction, she says the call of God increased. Mullins realized she needed to submit to the Lord.
She began taking classes through the Assemblies of God Kentucky Ministry Network (KMN) and later received her ministerial credentials. She and Anthony became youth pastors at Christ Way Assembly of God in Flemingsburg.
After three years, Anthony became senior pastor of the church, and Rachel continued leading the youth ministry on her own. Eight years later, the opportunity to become Chi Alpha director opened to her. Bill and Jessica McCoy, Chi Alpha directors at Morehead State at the time, had invited her to teach and preach regularly on campus. In 2012, she took over as director at the school.
She says she sensed God's confirmation to lead ministry at the school. In all, 17 students who have been part of the group during her tenure have gone on to be full-time ministers and missionaries.
Mullins, who is completing her master of theological studies this spring from the AG's Southwestern Assemblies of God University (SAGU), encourages students in the group to become small group leaders, and then mentor those who possess leadership qualities to do the same. That is a method modeled by the national Chi Alpha office.
"Anybody who goes through the Campus Missionary-in-Training internship will see that program replicated," Mullins says. "It's the evangelism Jesus taught, two by two."
One of the young women Mullins has discipled is Erica R. Haddix, 28.
Haddix didn't attend church growing up, but Chi Alpha students kept inviting her to meetings during her first semester in college. At the first service she attended on campus, she found salvation in Jesus.
"I started a really close mentorship with Rachel, where she took me beside her and taught me the basics because I had no knowledge about the Bible," Haddix says. "Over time, I just kept feeling God tell me He had more for me than just sitting by. Rachel is such a strong woman; I saw I didn't have to be stuck in a box."
In 2013, Haddix entered the four-year program at the AG Kentucky School of Ministry. She is now an ordained minister and leads worship at Christ Way Assembly of God. Haddix, who is completing her master of divinity degree from SAGU this spring, also is the assistant director of Chi Alpha at Morehead State as well as assistant presbyter in the KMN.