Enrollment Increases 8.95% at Evangel University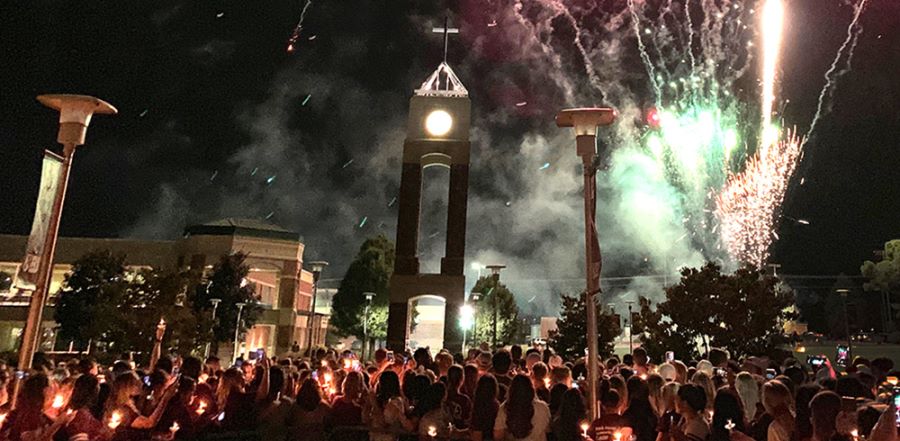 Don't miss any stories. Follow AG News!
Total enrollment at
Evangel University
for the fall of 2019 has increased by 8.95%.
There are 2,300 students officially enrolled at Evangel this fall, an increase of 189 over last year, according to Chris Belcher, vice president for enrollment management.
Students have come to Evangel this year from 46 states and 23 foreign countries, ranging from Australia to Zambia.
Belcher credited an excellent partnership with faculty and staff in recruitment and retention activities. Evangel's freshman class grew by 19% over last year, and retention remained strong at nearly 84%.
"We are very pleased with the results of a good plan, hard work, and God's blessing," he said.
"These numbers will likely improve when final enrollment for the seminary are tallied later this fall," Belcher added. The
Assemblies of God Theological Seminary
of Evangel is still enrolling for their fall semester.
BREAKDOWN BY TYPE
Traditional undergraduate students are those enrolled and working toward a two or four-year degree in one of 70 areas of study at Evangel and its James River campus. There are 1,567 students in this category.
The
College of Adult & Graduate Studies
at Evangel includes the accelerated degree completion programs, as well as master's and doctoral degree programs, and there are 468 students enrolled this fall there.
The rest are enrolled at the seminary, where final AGTS numbers will be available later this fall.
Evangel University, which includes the Assemblies of God Theological Seminary, is a comprehensive Christian university committed to excellence in education and equipping students to serve the church and society globally.