Escaping from Despair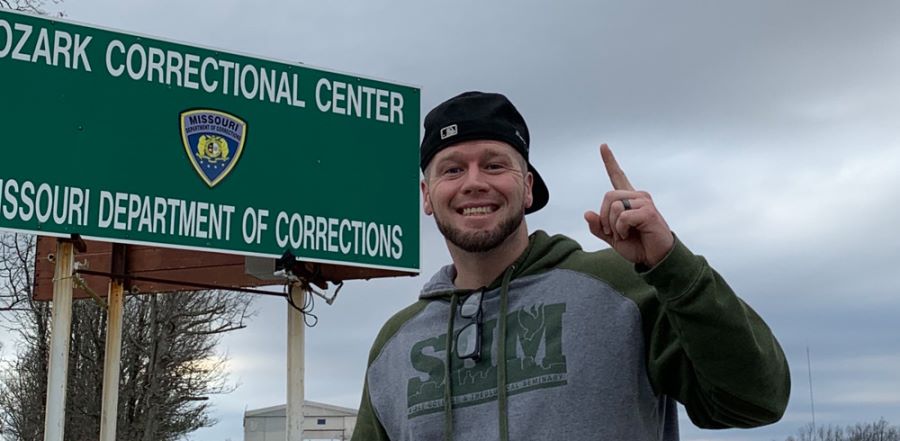 Don't miss any stories. Follow AG News!
David Lee Manning snatched cold slices of leftover pizza, rummaging for dinner in a back-alley dumpster in Portland, Oregon.
"I was weak and in despair just trying to stay alive," he remembers.
He panhandled for drug money and spent most nights under a bridge, curled up in a soiled sleeping bag on a sheet of cardboard. In November 2014, he was arrested and extradited to Springfield, Missouri, on a felony warrant.
However, today at 33, Manning models a 180-degree turnaround. As a cohort adviser, he ministers to students attending SUM Freedom City Bible College in Springfield, affiliated with Freedom City Church (FCC). The college is part of the SUM Bible College & Theological Seminary based in El Dorado Hills, California. SUM trains potential ministry leaders online. Typical students have rough backgrounds similar to Manning's.
His path to repentance and faith has been rocky and tragic.
Growing up in a dysfunctional family, he did drugs with his father at the tender age of 10. He attended a dozen schools in four states before quitting high school at 15. He was incarcerated six times. Since his last release from prison, both parents, who had abused drugs most of their lives, died from health complications and his sister fatally overdosed on heroin. Furthermore, two former girlfriends died prematurely: one from overdosing and the other — who gave birth to his son Tristin — murdered.
His arrest in 2014 landed him in Greene County Jail in Springfield. His confinement turned into a blessing by motivating him to attend chapel services led by John C. Alarid, lead pastor of FCC. Alarid shared how God delivered him from his addictions to heroin and alcohol, selling drugs, and doing hard time in prison.
"I related to pastor John's testimony and gave my life to Jesus during an altar call," Manning says. "The pastor also revealed a vision God gave him about raising an army from the prison yards that will go across America with ex-inmates preaching the unadulterated gospel of Jesus Christ with great boldness."
Alarid, 48, has planted churches in the U.S. and the Philippines, and launched FCC with his wife, Hannah, on Springfield's north side. The church has expanded to three campuses. One of Alarid's key goals is training and equipping teams to plant Freedom City churches in U.S. urban centers.
Released on probation from Greene County jail after four months, Manning failed surviving alone. He needed in-your-face mentoring and accountability. Within six months, he had been rearrested for violating probation and possessing drugs. A one-year sentence to a treatment program at Ozark Correctional Center (OCC) in Fordland, Missouri, followed. There he reconnected with FCC's prison team.
After completing his term at OCC in 2017, Manning joined the residential program at Hope Homes of the Ozarks, a U.S. Missions Adult & Teen Challenge ministry in Springfield. He also helped launch The Timothy House, a residential program that teaches practical guidelines for Christian living.
Needing further training, Manning joined FCC's intern program and also served as administrator of Hope Homes. Even though he messed up more than once, FCC staff and Alarid rescued him with tough love and encouragement.
"David has caught our vision 100 percent and is part of the army we are raising up," Alarid says. "He is maturing in the Lord."
Manning is flourishing spiritually and academically. He has made the Bible College's dean's list five times and is studying for his AG ministerial license. His role at the college includes overseeing student life ministries and leading students in street evangelism, going door-to-door in downtown Springfield visiting homes and motels.
He and his wife, Jessica, a nurse, and their twin boys and his son Tristin, now 13, live together in central Springfield.
"God is controlling my life now," Manning says. "Christ has a perfect plan for me and is at the center of everything."