Evangel University Receives $2 Million from Mabee Foundation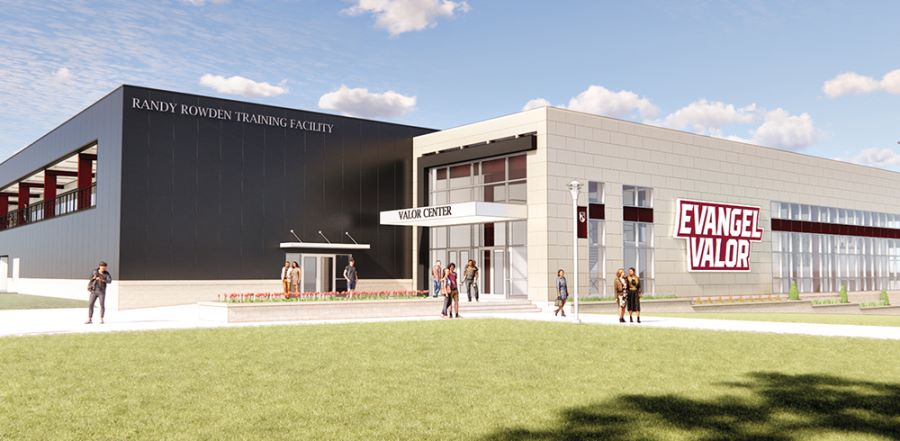 Don't miss any stories. Follow AG News!
Evangel University
has received a $2 million challenge grant from the J.E. and L.E. Mabee Foundation toward construction of the Valor Center, a 70,000-square-foot arena and training facility on the north end of EU's Springfield, Missouri, campus. $2 million is the maximum grant level awarded by the Mabee Foundation.
Challenge grants are designed to help an organization raise the remaining funds needed to finish the project. The $2 million Mabee Foundation grant serves as a challenge to finalize the fundraising for the $18.5 million Valor Center project over the next 12 months.
The Valor Center is one project included in EU's Here.Now. campaign, which has raised nearly $16 million in support of several building projects, including the complete renovation of Walther Hall, a residence hall, and the installation of an artificial turf, lighted intramural field.
"We are so grateful to the Mabee Center for this momentous challenge grant," said Mike Rakes, Evangel's president. "Valor Center will significantly elevate the student experience at Evangel, providing state-of-the-art facilities for athletic competitions, physical training, and other events."
Formed by John and Lottie Mabee in 1948, the Mabee Foundation helps fund new construction, building renovations, and the purchase of major medical equipment for non-profit organizations. Since its formation, the foundation has provided over $1.2 billion in grant funding.
"Great momentum is building on campus," said Rakes. "I can't wait to see the arena finished and packed with students showing Valor pride!"