Extreme Educational Makeover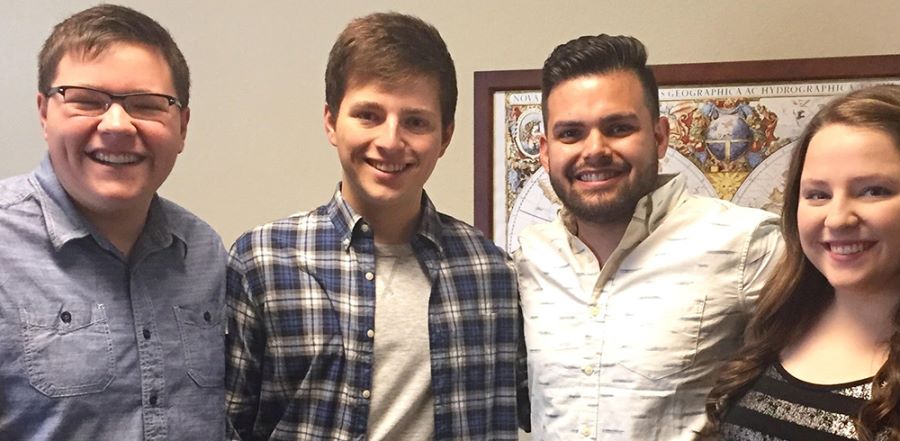 Don't miss any stories. Follow AG News!
A contribution that a Nebraska District Assemblies of God leader and his wife donated to a stranger's scholarship fund five years ago has turned out to be a Kingdom investment in their own children as well.
Gerardo Macias is no longer a stranger to Toby Schneckloth, Nebraska District youth director, and wife, Kim. Macias is the new Next Generations pastor at the church the Schneckloths attend in Grand Island — Northridge Assemblies of God — and a mentor to their three children in youth group.
The Schneckloths and their three children sat in a crowd of more than 10,000 people during the 2011 General Council in Phoenix. AG General Treasurer Doug E. Clay spoke about releasing dreams and making one specific dream come to fruition.
Clay shared a story about Macias being called by God to be a youth pastor, but he didn't have funds needed to attend an AG college. Clay had heard the story from Bryan Jarrett, who served as pastor to Macias at Northplace Church in Sachse, Texas.
Gerardo's father, Esequiel, couldn't work because of health reasons that left him disabled. Gerardo's mother, Irma, focused on caring for his sister, Gladys, in a wheelchair because of medical conditions. Macias planned on entering the military so his parents wouldn't have to worry about paying for his college tuition. But shortly after his conversion to Christianity as a teenager, Macias began to sense a different calling: youth pastor.
Clay pulled Macias on stage during his talk and told him he would receive a full ride scholarship to Southwestern Assemblies of God University. In faith, Clay encouraged those in the audience to either text a donation or put a contribution in an offering bucket to make the scholarship possible.
Macias knew he would be receiving a scholarship, but had no idea until that moment that his education would be completely funded.
"I thought, Wow, people really love me and believe in God's calling for my life," Macias recalls.
The Schneckloths were among those who made a contribution.
Schneckloth says the story of need resonated with him and his wife as they struggled with financial constraints during college.
"When we saw someone in the same situation, we just wanted to give," Schneckloth says.
In December 2015, Macias graduated from SAGU and received an offer to work with middle school youth through those in their early 30s at Northridge AG. Initially the Schneckloths didn't recognize the new pastor as the one they had helped five years earlier. But when Macias began to share his testimony, Kim quickly remembered that night.
Macias is grateful for the opportunity to mentor the three Schneckloth children and their peers in the youth group.
"It is an honor that some of these young people see me as somebody they can trust with questions and guidance, just like I used to look up to leaders that helped me along the way," Macias says.
Watch more of Gerardo's story from the 2011 General Council:
2011 Scholarship for Gerardo Macias from Assemblies of God USA on Vimeo.
IMAGE - Gerardo Macias (second from right) now ministers to the Schneckloth youth (from left), Eric, Ryan, and Abby.