Filipino Outreach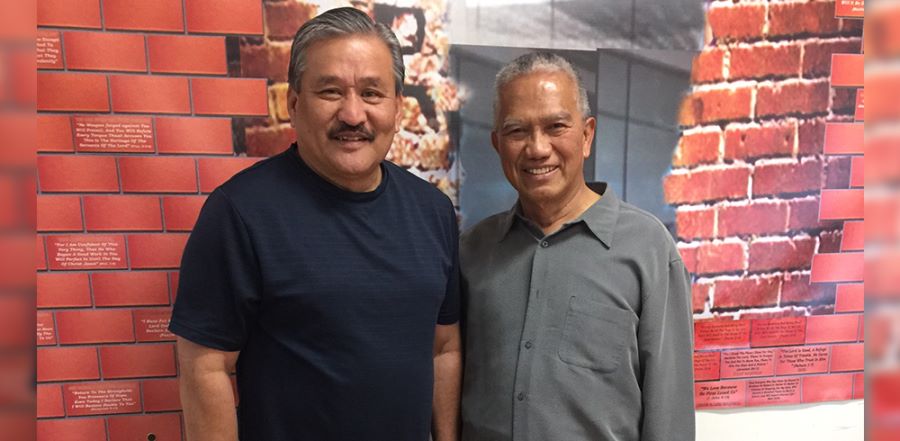 Don't miss any stories. Follow AG News!
Most people don't embark on their first pastorate at the age of 59. But the constantly beaming Nick Garife felt up for the challenge.
In 2015, Garife planted Gateway Assembly Church in South Gate, California, just 7 miles southeast of downtown L.A. It's a community Garife knows well, having lived there since 1994, when he entered the Teen Challenge Ministry Institute. Before launching Gateway Assembly, Garife worked at Teen Challenge Ministry Institute, starting as a cook and spending the last 11 years as director. Teen Challenge is a ministry of AG U.S. Missions.
"It was time for a change for the school and for me," says Garife, whose wife, Lisa, continues as care pastor for women in her 18th year working at the Teen Challenge Ministry Institute.
These days, South Gate is 96 percent Hispanic. Garife is Filipino and doesn't speak Spanish. Nevertheless, around 80 people are showing up for Sunday services at the multiethnic Gateway Assembly Church, including a variety of contacts Garife had during his Teen Challenge days. Garife is the only Filipino.
Gateway Assembly is a parent affiliated church under the auspices of Lord of Harvest LA, pastored by fellow Filipino Benny Aranas. For years, Aranas sent troubled kids to the nearby Teen Challenge program that Garife operated.
Both Filipino congregations recently went through the Acts 2 Journey process in quarterly sessions led by AG Assistant General Superintendent Alton Garrison. The AGTrust Church Transformation Initiative helps church leaders strengthen their Kingdom potential.
"Acts 2 helped me develop a leadership team and to know what our vision and DNA is," Garife says.
Aranas, who has been Lord of Harvest LA senior pastor for 20 years, says the Acts 2 Journey helped the congregation to rekindle its passion for evangelizing non-Christians and for empowering laity.
"You don't need to go to Bible school to become a disciple for God," says Aranas, a youthful 67.
Lord of Harvest LA is located in a historic Filipino district. Aranas says first-generation worshippers love to sing songs in the Tagalog language, which is a mixture of Filipino and English. Both services are in English. Aranas, who immigrated from the Philippines 35 years ago, has noticed that many young adult Filipinos in the U.S. — including two of his four children — are marrying Caucasians.
As often happens with immigrants who settle in the U.S. looking for a better life, Aranas has observed the spiritual fervency of some recent Filipino arrivals wane.
"We are all going to die, and material things will be left behind," Aranas says. "We need to spend more time focusing on things eternal. We will be with God forever."