Following God's Pioneer Calling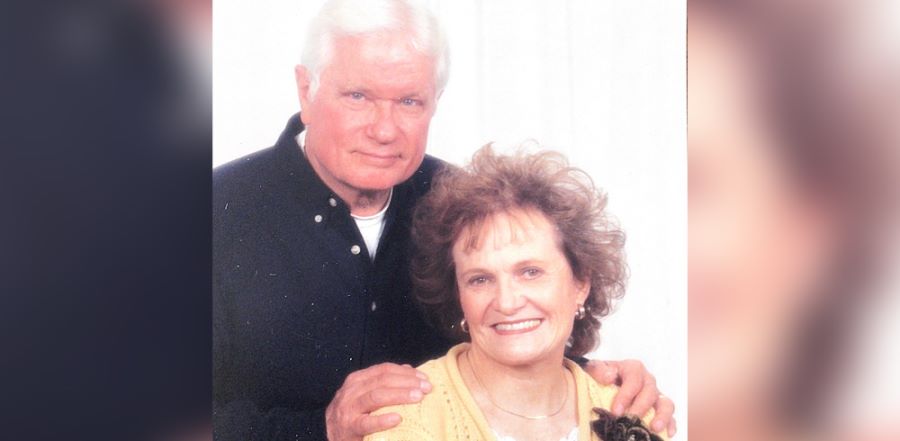 Don't miss any stories. Follow AG News!
Nearly seven decades ago, a pioneer spirit and desire to follow God's call took William Riddle to plant a church in Massena, New York. Those same qualities prompted him to break new ground a few years later as the first full-time sworn duty chaplain for the Los Angeles Police Department.
In 1952, leaders of the New York Assemblies of God saw a need for a church in Massena, then a growing, robust industrial community near the St. Lawrence River at the Canadian border. Bill Riddle and his wife, Irene, had recently graduated from Central Bible College in Springfield, Missouri. Having launched a church in rural Missouri during college, the Riddles felt drawn to church planting and decided to answer the call to New York.
Bill found work at Alcoa Aluminum as well as a surveyor. Irene became a schoolteacher on Goat Island, then a remote French-Canadian settlement and now an undeveloped nature area known as Croil Island. Bill purchased a used boat for $200 to take Irene to work. They rented an apartment over a storefront, bought a piano, and began holding tent meetings. District officials, including then-superintendent Joseph Flower who later served as AG general secretary, preached special outreach services.
After the birth of their first two daughters, the Riddles lived in a river cottage for two years. During the brutal winters, after putting the children to sleep bundled in blankets and jackets, Bill slept on the floor by the wood stove to keep a fire burning in the uninsulated cottage all night. Irene's winter commute involved a trek across the ice. And the church needed a building.
Riddle reached out to John Brothers Fruit Company in California, where his family lived after World War II. The company provided a $6,000 loan, which paid for a lot in Massena. The district donated the trust deed for an old church building 20 miles away to salvage for materials.
Bill did much of the labor, with Irene and a few townsfolk pitching in to help. He recalls a local businessman, Arthur, disabled and confined to a wheelchair, who lived nearby and came to watch. The man offered to pull nails from salvaged boards if Bill would carry them to him. Eventually, Arthur began getting up from his wheelchair to get boards himself, and then helped mix mortar as Bill laid blocks for the new building.
Bethel Assembly reached many people in town, including a man named Howard who had a reputation as a crusty old curmudgeon, but provided 100 pounds of potatoes and 50 pounds of sugar, plus meat and other food from his farm, for the Riddles.
During the five years Riddle pastored there, nearly 150 people found salvation in Jesus or recommitted their lives to Him as Savior. One of the Riddle daughters developed health problems from the harsh weather, and doctors recommended a warmer climate, prompting a move to California. Don Storms, who later served on the
University of Valley Forge
board, succeeded Riddle as pastor. Other pastors over the next decades included Duane P. Durst, now superintendent for the
New York Ministry Network
.
Durst credits the Riddles' tenacity during those early years, with winters typically having at least three weeks when temperatures do not rise above zero degrees. He says Irene's childhood with missionary parents in China, Burma, and the Himalayas likely prepared her well for rigorous conditions; her family's story is told in the book
China Call
by her father, Leonard Bolton.
Upon moving to California, Riddle searched classified ads for work, coming across a Los Angeles Police Department plea for officers. Two months of academy training later, Riddle joined the department, beginning 25 years of service that ended with retirement as a captain in 1983. He served in a variety of assignments: assistant and bodyguard to former chief William H. Parker; undercover narcotics and vice investigator; and head of a juvenile section in the city's most challenging district. In 1976, he helped lead an investigation leading to a crackdown on victimization of children for pornographic films and magazines.
From 1959 to 1968, Riddle served as the first sworn chaplain for the LAPD. Prior to that time, volunteer clergy assisted with spiritual concerns, but Riddle helped bring attention to the need. Now over 60 chaplains serve the department, eight of them full time.
At retirement, Riddle received a citation for his service from then-chief Daryl Gates. Gates also specifically mentioned Irene for her gracious handling of social settings and the demands placed on a law enforcement officer's spouse.
The Riddles remained active in lay ministry during Bill's time with the LAPD. After his retirement, they planted another church in Neenach, California, and served four others as interim pastor. Irene died in 2011 after nearly 60 years of marriage, and Bill, now 90, currently lives in Lake Hughes, California; his three daughters — Merrill Adragna, Laurel Jansen, and Terri Bell — live nearby.
As for Bethel Assembly in Massena, the church has experienced transition along with the city, where the population has dwindled to 12,100 from a high of 21,346 six decades ago. Factories have closed, and the economy is more about visitors who come to hunt and fish. The ministry network is planning a revitalization launch of the church, with oversight from pastor Michael L. Ewing and
Calvary Assembly of God
in Carthage, New York.
"Bill Riddle literally built that building in Massena," says Durst. "He pioneered there, and he pioneered chaplaincy in one of the nation's largest and most challenging police departments. A pioneer spirit like his is still much needed today."