Food Multiplication Network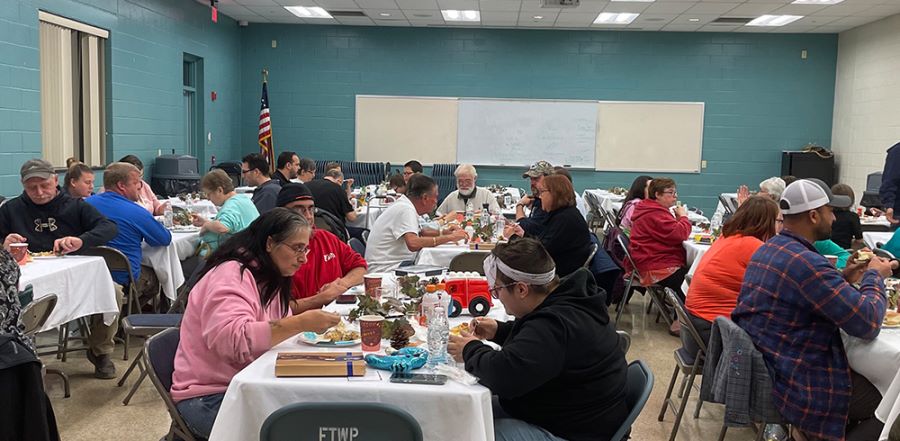 Don't miss any stories. Follow AG News!
When Jessica gave her heart to Jesus at the age of 5, little did she imagine that three decades later she would be the senior pastor at that same church, helping others find the Lord in the same pews.
Jessica L. Jones, 35, started attending
Faith Assembly
in New Cumberland, Pennsylvania, in 1992. Jones and her family continued to attend Faith Assembly until she graduated high school and headed to the
University of Valley Forge
, where she obtained her bachelor of arts degree. After graduating, Jones moved back to her hometown and worked as the youth pastor at Faith Assembly for a decade. She eventually took on the additional role of associate pastor under Josh J. Fowler and his wife, Christa.
While in her office one day, Jones recalls sensing the Lord tell her that the Fowlers would be leaving and that she soon would serve as the new senior pastor. The following Sunday, the Fowlers told Jones they planned to interview at another church and asked if she would consider serving as Faith Assembly senior pastor. Fowler believed her passion for missions and outreach, as well as her lengthy residency in New Cumberland, made Jones a natural successor.
"She had a true pulse on the heartbeat of the community and knew the culture," says Fowler, 42. "I knew that she would be a great candidate."
Though delayed due to COVID-19, in July 2020 the congregation officially elected Jones as senior pastor, just as God foretold her.
As Jones began to seek the Lord's direction as leader, she began specifically to pray that God would make the church a great neighbor in the town of 7,300. A few months later, in February 2021, Tom E. Rees, the church planting director for the
PennDel Ministry Network
, recommended Faith Assembly as a food distribution site for
Convoy of Hope
with its farmers to families initiative. Under this program, Faith Assembly unloaded and distributed a truck full of family-sized food boxes. With only 30 volunteers on a snowy, Super Bowl Sunday, Faith Assembly gave away 1,300 food boxes in two hours.
Over the next four months, the church distributed nine trailer trucks full of food weighing nearly 350,000 pounds and worth more than $500,000.
When the initiative ended, Jones knew that the distribution team that God had put together had more to do. While brainstorming with ministry network leaders, Jones decided to launch a
parent-affiliated church
of Faith Assembly called The Table Dinner Church.
"We believe that amazing things happen around the table," Jones says. "That's probably why Jesus shared so many meals."
When The Table Dinner Church launched in October 2021, Faith Assembly averaged 30 attendees per week. Almost a year later, Jones and her team feed an average of 75 people every Tuesday evening.
"By taking this out-of-the box approach, Faith Assembly has doubled its ministry footprint," Rees says.
In its strategic location, a local fire station, The Table Dinner Church is positioned in an area that has 13 hotels within a 3-mile radius, many of which house families full time. Due to rising needs within the church, Jones also has partnered with local welfare agencies to help families connect with social workers for immediate resource assistance following Tuesday meals.
"These intake appointments allow us to help those who really need services, but may not be able to connect with programs otherwise," Jones says. "God has really called us to reach people that other church organizations and community initiatives are missing."
These appointments consist of housing assistance, locating transportation resources, connecting with additional food programs, and getting help navigating the often-confusing social welfare system.
"Loving God and loving people are equally important," Jones says, referencing
Matthew 22:37-40
.