Former Director of National Music Department Dies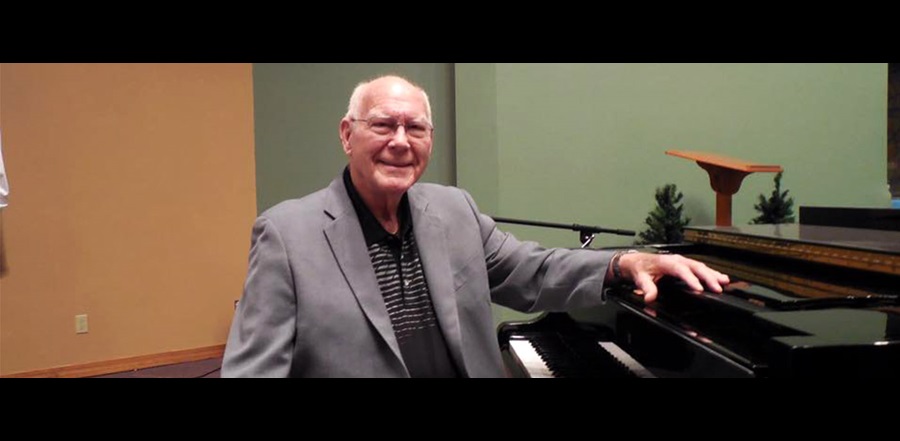 Don't miss any stories. Follow AG News!
(This article was updated at 10 a.m. Feb. 27, 2018)
William "Paul" Ferrin, who directed the Assemblies of God National Music Department from 1997-2003 and was inducted into the Music Department's Hall of Honor during the 50th General Council held in Washington, D.C., in August of 2003, passed away Friday. He was 83.
Ferrin, a native of Denver, had a rich musical history, beginning with a partnership with the late Ira Stanphill, an AG pastor, singer, songwriter, and evangelist. He would then serve as the director of music for the late Kathryn Kuhlman Ministries — playing the piano for Kuhlman's I Believe in Miracles weekly program — and followed that by serving as the minister of music at Bethel Church in San Jose, California.
In 1984, Ferrin was named the director of music for the PTL Television Network at Heritage USA in Charlotte, North Carolina, where he also hosted the nightly program Campmeeting USA. Paul and Marjorie, his wife of 63 years, returned to California in 1987 to serve at Capital Christian Center in Sacramento.
The Ferrins moved to Colorado Springs in 1992 where Paul continued to minister through conferences and conventions. He even hosted his own television show, Young at Heart (1995-1997) until his appointment at the AG national offices in Springfield, Missouri.
A sought-after instructor, seminar leader, and prolific songwriter, including more than 300 published arrangements, Paul retired as AG Music director in 2003 so he and Marjorie could serve full-time in his ministry, An Old Fashioned Hymn Sing.
For all his accomplishments, perhaps Ferrin's most impactful were his investments in others' lives. Posts to his Facebook page indicate Ferrin mentored, influenced, and invested in countless lives and careers.
"My grandfather was the epitome of ministry," states Jason Salazar, who served in the AG Music Department for nine years and is currently an assistant music professor at Evangel University. "He used music to minister to many, but it was his compassion, concern, and love for people that I remember. His distinct music style will fade, but it was the way he mentored many leaders that will be his lasting legacy."
Paul is survived by Marjorie, their four children, nine grandchildren, and 10 great-grandchildren. Funeral services, provided by Mountain View Mortuary of Colorado Springs, Colorado, will be held at First Presbyterian Church in Colorado Springs at 11 a.m. MST Friday, March 2. In lieu of flowers, the family asks for donations to be made to the Evangel University Music Department, where a scholarship will be created in Paul's name.