Freedom Through Education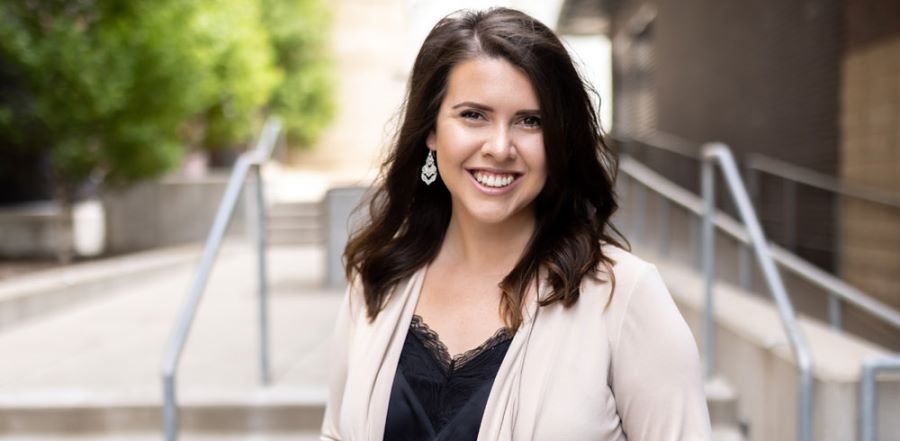 Don't miss any stories. Follow AG News!
Macy O. Maxson believes women's monthly menstrual cycles can help stop the cycle of human trafficking in Nepal through her newest business venture, Garnuu .
Maxson, 25, grew up in a Christian home, giving her life to Christ at age 8. Interested in business from a young age, Maxson determined to attend North Central University in Minneapolis to study business and marketing.
"They have a great business program," says the North Central alumnus. "The professors are knowledgeable in business and strong in their faith. I want to create Kingdom-minded businesses, and this was the place to do it."
In 2018, Maxson began working for Venture, a nonprofit focused on the least reached and the least resourced in southeast Asia. At Venture, she heard firsthand accounts of lower caste women trafficked in Nepal. She says the "untouchable" caste in Nepal, the Badi people, are the most trafficked people group.
"It's common for girls to be sold by their parents or their neighbors, or voluntarily go into prostitution because there are no other options for them," she says. "Hearing these accounts horrified me."

During a debrief with overseas teams, Maxson learned the women needed help understanding their menstrual cycles every month. Venture provided hostels to give girls a safe place to receive quality education, and in 2018, the group conducted trauma counseling and feminine hygiene training to teach girls basic female anatomy and how to use feminine products.
"These girls are opening up, sharing their stories with one another, and coming to Jesus," she says. "God is using feminine hygiene training with these girls to show them their worth, that Christ died for them."
In college, Maxson says she thought of creating an all-in-one female health subscription service to deliver female products to residences. Upon hearing about the girls in Nepal, Maxson felt she had found a mission.
"I thought maybe I could create a giving plan to provide women here with sustainable products and help women in Nepal at the same time," she says.
Maxson says Garnuu currently provides monthly deliveries of sustainable organic tampons and menstrual cups. All products are personalized, organic, and biodegradable, with no chemicals and fragrances. She derived the company name from the Nepali word for rescue.
Bill Tibbetts, dean of North Central University's business department, has mentored Maxson since her days as a student. Tibbetts, 45, says these days many students view business as important as vocational ministry.
"We have a whole new generation that's being raised up to see ministry as life and not just a position or title within a church," he says. "Subsequently, we're seeing young adults who are excited to do business because the work honors the Lord."
Maxson says Garnuu will partner with Venture in Nepal to empower women and introduce entrepreneurship as a way to take care of themselves and their families, via such small agricultural enterprises as goat and mushroom farming.
"These businesses create a livelihood, so these girls don't have to sell their bodies," she says. "Each subscription supports feminine hygiene training and female entrepreneurship."