From Hollywood to Helping the Hurting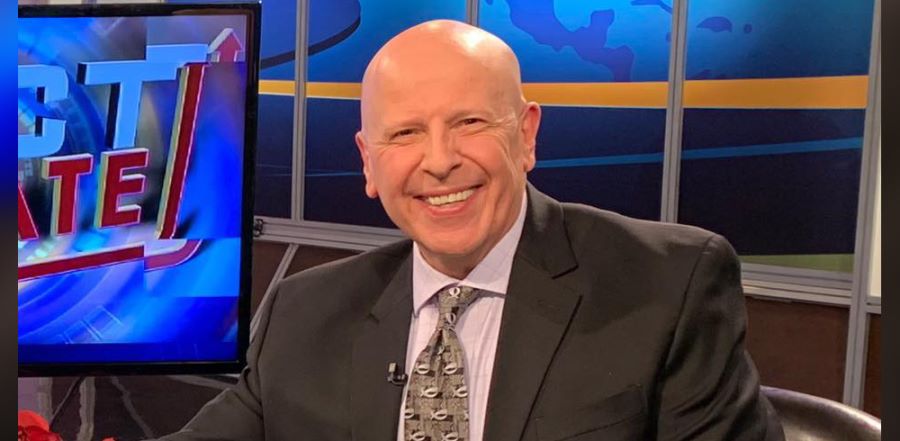 Don't miss any stories. Follow AG News!
E. Anthony Sluzas worked as an aspiring actor living in Hollywood who had landed speaking roles on sitcoms of the early 1980s such as the highly rated Three's Company. But back at his apartment, he cried out to God every night to rescue him from a life of addiction.

"Sometimes it was almost as if someone whispered in my ear, Son, you're not doing with your life what I called you to do," Sluzas recalls.

Freaked out, he would jump on his bed and shout to be left alone.

"I knew what I was doing — all the debauchery — was wrong, but I was in chains of bondage," Sluzas says.

Rock bottom came when he started selling clothes, electronics, and his record collection for money to buy cocaine. One night, while preparing to commit suicide, the phone rang. His mother, Elinor, called very late from his hometown of Dayton, Ohio.

"Son, are you OK?" she asked. "I was sitting here praying for you and felt the strongest sense I needed to call you."

Sluzas replied honestly that he had reached the brink. Knowing his life hung in the balance, he moved back to Ohio, suffered a nervous breakdown, and went into outpatient therapy. His road to recovery included watching Christian television.

"I couldn't turn it off," Sluzas says. "They had something real, something I didn't have: joy, fulfillment, life."

He gave his heart to the Lord while watching pastor E.V. Hill teach about the cross of Jesus Christ. But dragging his new wife, Debbie, to a local Assemblies of God church proved to be a challenge.

"She and everyone else thought I was crazy," Sluzas remembers. "Some people were more accepting of me when I was on drugs and alcohol than when I was saved."

Debbie came to the Lord as well, and Tony began studying for the ministry through Global University. Pastor Stan Tharp at Christian Life Center in Dayton mentored Sluzas, who now has been a credentialed AG minister for 25 years.
Having left his Hollywood ambitions, Sluzas, now 61, served as lead pastor of several local churches for 16 years, then became a full-time traveling Assemblies of God evangelist and creator of a podcast to reach unchurched people. His ministry, based in Hoschton, Georgia, is called Your Place of Grace Ministries .

"Tony is one of the most sincere, loving preachers I know," says Todd H. Wagner, 64, pastor of New Life Church, an Assemblies of God congregation in Springfield, Oregon, where Sluzas has ministered several times. "The strongest emphasis of his ministry is helping people go deeper in their walk with God. He helps bring hope and points them to the strength of what the Holy Spirit can do in their lives. He operates through the joy of the Lord."

Sluzas, who has been married for 35 years, feels particularly drawn to people deemed hopeless by society and their families.

"People thought that about me for a couple decades," Sluzas says. "Healing is a major thrust of my ministry, and not just physical healing but where it begins, deep in your spirit, soul, and mind. There are a lot of hurting people out there."

To reach those outside the church, Sluzas is starting a second podcast called Unchurched. Like his first podcast, titled Your Place of Grace, Unchurched is available on Apple and Spotify.

"It's simple, direct teaching, and I'm also interviewing people who shunned church and then came back," Sluzas says. "We want to turn people back to the Lord and back to the Church."

At the end of each podcast, Sluzas highlights a church and invites people to check it out.

"We're reaching people who are like I was, helping them find hope and freedom," he says.