From Oilfields to Pulpit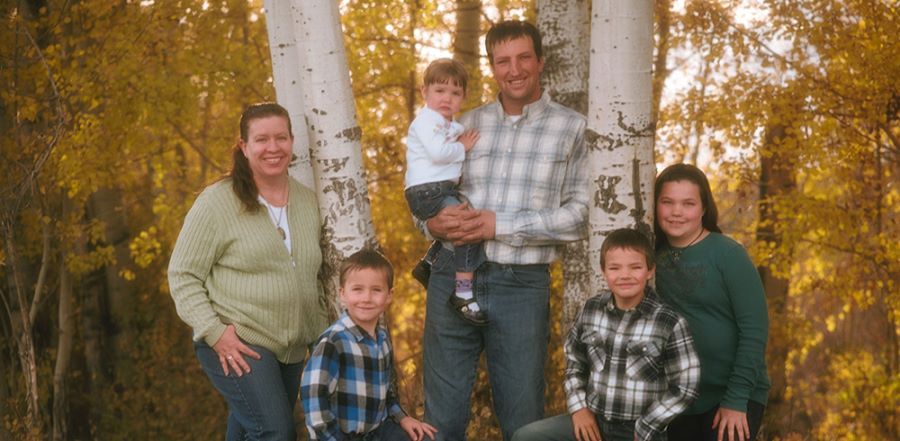 Don't miss any stories. Follow AG News!
Rather than doing big media promotions to draw people to church, Duke Edwards said hello and shook hands. 
That's the approach the Assemblies of God pastor took when a new church he pastors opened two years ago in Pinedale, Wyoming, an oil town with a population of 2,000. For two years before the church opened, Edwards worked in the oil fields and then as a repairman, meeting people and getting to know them on a first-name basis. 
Two years after Edwards arrived in Pinedale, Wilderness Church opened in March 2013. Around 130 people now consider it their church home. In March, the church board approved hiring a children's pastor, Ronnie Hern, who is about to graduate from Trinity Bible College.
"You can blow up balloons, put up streamers, and have all kinds of advertisements," Edwards says, "but if nobody knows who you are, no one is going to show up." 
Edwards' road to becoming a pastor in Pinedale is thorny, a trail that includes financial hardships and a near-death experience in a rodeo. While pastoring a church in Wray, Colorado, that he had planted, the well at his home went dry and he had to file for bankruptcy. 
"We lost everything," Edwards says. "We were homeless." 
As a lifeline, Jack Strom, then the president of Trinity Bible College, offered Edwards and his wife and their three children a mobile home to live in on campus next to the school's football field. When Dan York, then AG Wyoming District superintendent asked Edwards to start a church in the oil boomtown of Pinedale, he initially said no. But in February 2011, Edwards accepted and found a maintenance job in the oilfields, working up to 12 hours a day. 
Now, in addition to being a pastor of Wilderness Church, Edwards operates his own business working as a repairman on rentals and commercial buildings. Just two years after filing bankruptcy, Edwards bought a home. 
The building Wilderness Church rents for $2,000 a month once housed an oil business that experienced a downturn. Before moving in, Edwards and others fixed holes in gypsum wallboard and painted walls. 
"They're definitely getting it done as far as advancing God's kingdom and making an impact," says Alan Schaberg, the AG Wyoming District superintendent. "They've had a strong launch." 
As a former cowboy who rode bulls in rodeos, Edwards knows a little something about rough rides. While riding on a professional circuit in 2001, Edwards was thrown and broke his neck, ending his rodeo career and nearly taking his life. While looking at an X-ray that showed Edward's third vertebra had been crushed, a doctor marveled not only that Edwards had no paralysis but also that he didn't die. 
Blessed with a perpetually positive outlook, Edwards sees Pinedale's out-of-the-way remoteness at the foot of the Rocky Mountains as a drawing point. With 1,300 bodies of water to fish in the area, 600 miles of groomed trails to hike, and 12 big-game species to hunt, Pinedale is a destination for outdoorsmen. 
"Duke has a unique ability to share his vision with others," Schaberg says. "He's extremely relational. He's a down-to-earth wilderness kind of guy."