From Teacher to Preacher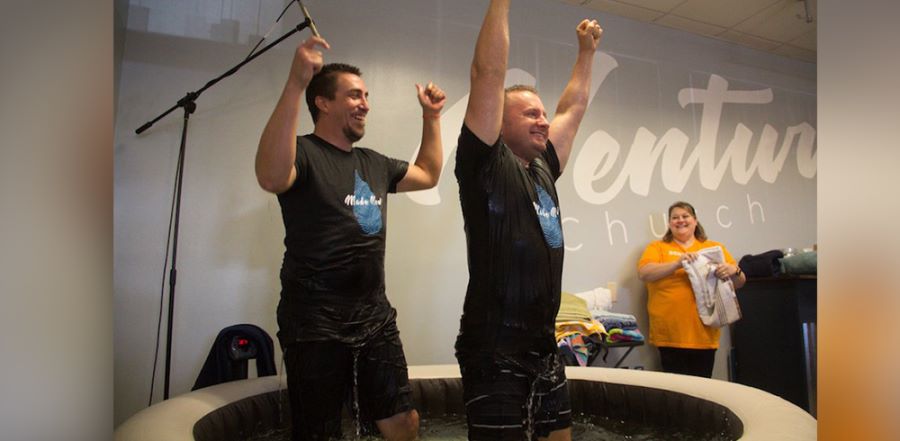 Don't miss any stories. Follow AG News!
For South Carolina natives Craig and Angie Bagwell, church planting wasn't initially on their radar. But over time and with open hearts for God and His plan, their transition from the work force to full-time ministry began. After Craig worked 10 years in the field of education, he and Angie accepted their first pastoral staff position.

As the Holy Spirit led them, the vision to birth a new church in Angie's hometown of Sumter, South Carolina, came into focus. After diligently praying about and learning what it would take to plant a church, the Bagwells trained with the Church Multiplication Network (CMN). They launched Venture Church in Sumter, a city of about 40,000 population, in September 2018. Sumter County has a population of 106,000, with about 45,000 unchurched people.

"We would not be where we are today without the AGTrust Matching Funds," Craig Bagwell says, "which helped provide the equipment and supplies needed."
The church averages 80-plus people in attendance on Sundays. During the past year, 24 people have accepted Christ and 26 were water baptized.

Creating a culture of loving and giving from its beginning, Venture Church is making a profound impact on the community. Sumter is home to many military personnel and families at the Shaw Air Force Base, and Venture Church reaches out to them.

The congregation has also linked arms with organizations like United Ministries, The By Name Project, Caring Hearts Foster Care Closet, and the Sumter YMCA, in efforts to better serve the community.

"Thank you, AGTrust and CMN partners! We could not have planted Venture Church without your investment, support, and prayers," Bagwell says. "You are helping us make a difference for the kingdom of God in Sumter."

Through the AGTrust Matching Funds, in partnership with The Church Multiplication Network, a total of 550 church plants across America are reaching people for Christ today.