Generous Generation Embraces STL Challenge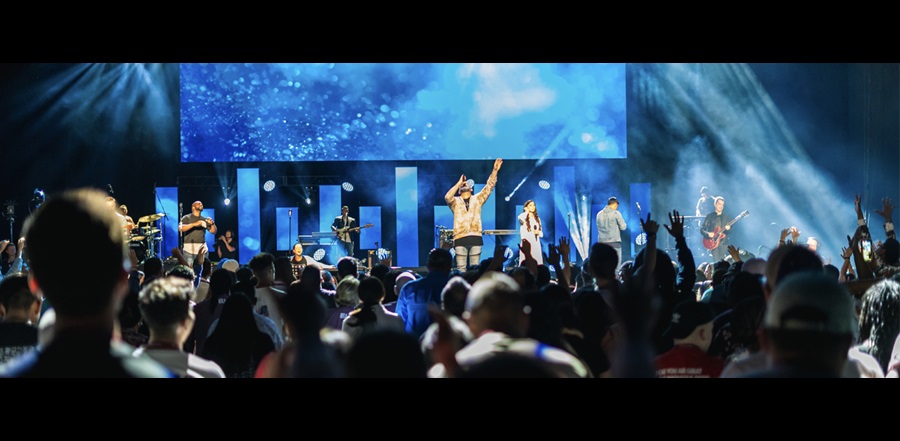 Don't miss any stories. Follow AG News!
On Sunday, Oct. 21, youth and church congregations across the United States are joining together to participate in Speed the Light's One Day, One Offering, One Million giving challenge in order to raise a record $1 million on Speed the Light (STL) Sunday.

Although the challenge may seem monumental at first glance, Eric Hoffman, the director for Speed the Light, believes it's more than achievable. He notes that the amount is less than $100 per AG church and he cites a renewed passion for missions by students, as exhibited during the National Youth Convention held in July in Houston.

"We have great momentum leading up to the offering," Hoffman explains. "At Houston, students gave a record-high Speed the Light offering — more than $58,000. The year before at youth convention, the amount given was about $13,000."

Hoffman says that giving to STL, which saw an increase over recent years to $9.4 million last year, is up by 10.8 percent compared to last year. However, he believes one of the key factors in the increase in giving is more students are responding to God's call upon their lives to be missionaries and taking ownership of seeing the gospel spread.

"In Houston, we had an estimated 500 to 700 students respond when we inquired about those feeling God has called them to the mission field," Hoffman says. "And just recently I was in a small district that only had one missionary on the field, but I had 10 students respond to my message and indicate they wanted to be missionaries. Things like this are happening across the country."

Church congregations are being asked to support their youth in this giving challenge, but the recommendation is to raise money by partnering with the One in One Thousand Movement on Oct. 20 (the day before the offering). The movement is named such because it challenges one student or youth group to do one thing one thousand times to raise at least $1,000 for STL, whether it's splitting wood, doing cheerleading stunts, or some other challenge.

Although Speed the Light's stated objective is to purchase transportation and communication equipment for missionaries, Hoffman has a simplified explanation: "Speed the Light is spreading the gospel to the unreached of our world."

Hoffman explains that STL takes the gospel message, in the form of missionaries, to the unreached people of the world. "Just about two months ago, we drove in a Speed the Light vehicle to a village that had never heard the gospel before," he says. "And the offering in Houston is being used to purchase mobile coffee carts to strategically place missionaries in the marketplace of 'Live Dead' (hard to reach) countries in order to take the gospel to people."

With STL currently on pace to break the $10 million barrier, Hoffman is believing for $11 million or more raised this year for missions.
Following the Oct. 21 One Day, One Offering, One Million event, youth groups and churches are asked to connect with the Youth directors from their districts to report their offering totals, who will, in turn, report their totals to the national STL office, with a celebration announcement to be posted on Oct. 24.

"It's important to remember that if students are called to go [to the mission field], God has already provided their means to get there," Hoffman says. "And with this understanding, Speed the Light giving becomes easy because we're now sowing into this generation of missionaries."