Genocide Warning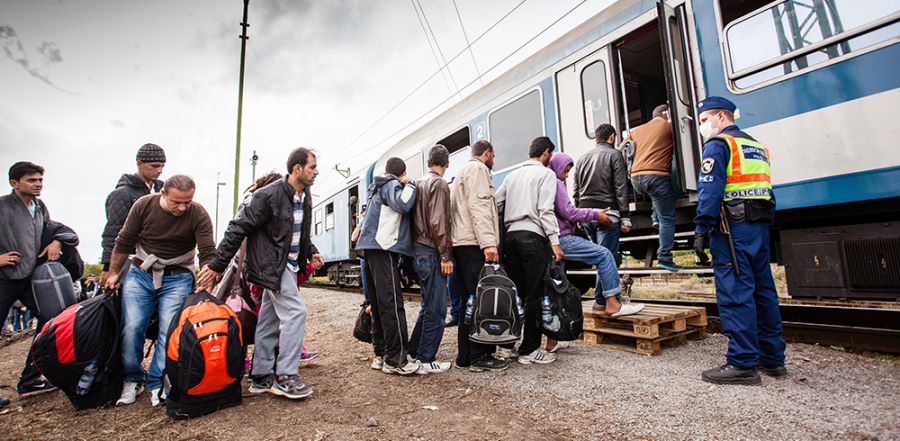 Don't miss any stories. Follow AG News!
U.S. Assemblies of God General Superintendent George O. Wood is among the 30 signatories of a letter urging Secretary of State John Kerry to include Christians among the pending State Department designation of those classified as targets of Islamic State genocide.
The State Department is mulling the imminent designation of Yazidis, an ethnic people concentrated in the Nineveh Province of Iraq, as a targeted group of genocide committed by Islamic State of Iraq and Syria.
The 30 leaders – from Christian denominations, human rights groups, and academic ranks – who sent the letter to Kerry on Dec. 4 asked that Christians also be considered a targeted genocide group by ISIS.
The letter declares that Christian minorities in Iraq and Syria are likewise being pursued for eradication in their ancient homelands, solely because of their religious beliefs. The signers asked that a small delegation from their alliance be allowed to meet with Kerry to explain the atrocities that have been committed against Christians in the region.
The leaders outlined in the document a list of actions carried out by ISIS to annihilate Iraqi and Syrian Christians, including murders of church leaders, mass killings, torture, abduction for ransom, sexual enslavement and systematic rape of Christian women and girls, forcible conversions to Islam, destruction of church property, and theft of lands and belongings.
The ISIS genocidal campaign against Christians is ongoing, the communication states, with hundreds of Christ followers held in captivity under threat of execution by beheading and crucifixion.
"A declaration of genocide by the State Department is thus a unique opportunity to bring America's religious communities together to pursue the truth, to support the victims, and to bear witness to the noble principle of "Never Again," the letter says.
Wood says he signed the letter because it was the right thing to do.
"Christians are being persecuted in the Middle East and our government should do all it possibly can to advocate for and protect the freedom of Christians so that they may live in peace and be able to practice their faith without harassment, discrimination, displacement, restriction or persecution," Wood says.
Samuel Rodriguez Jr., an ordained Assemblies of God minister who is president of the National Hispanic Christian Leadership Conference, the largest Hispanic evangelical organization in the U.S., also signed the letter.
U.S. Rep. Mike Pompeo sent a separate letter to Kerry on Dec. 4, urging the secretary of state to include Christians in the State Department's designation regarding ISIS' genocidal activity. Pompeo believes ISIS is systematically trying to eliminate Christian culture in the Middle East.
"Since launching its caliphate, ISIS has executed, enslaved, abducted, displaced, and forcibly converted thousands of Christians," Pompeo wrote. "In areas that ISIS controls, Christians face three stark choices: pay the ruinous jizya tax, convert to Islam, or be murdered. Worse still, even Christians who pay this tax are eventually stripped of their property and killed."
Without an official designation from the State Department, Pompeo says the U.S. isn't bound under the Genocide Convention – adopted by the United Nations in 1948 following the Holocaust committed by Nazis before and during World War II – to suppress or help to prevent the systematic destruction of Christians by ISIS.