God's Redemption Plan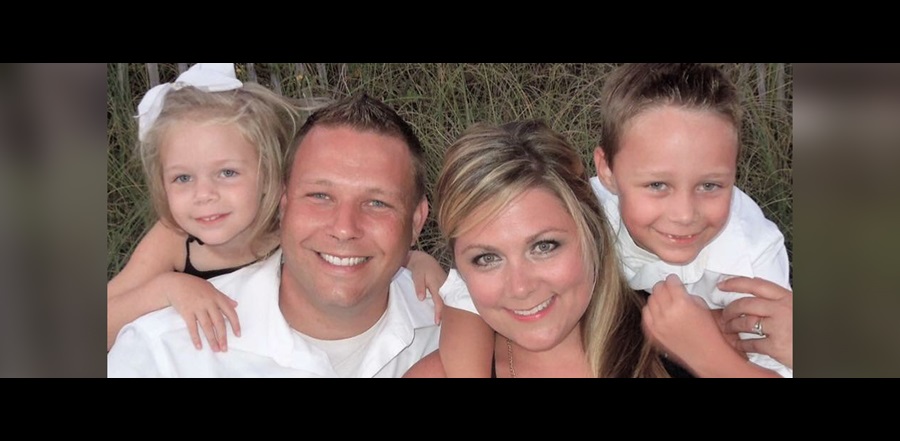 Don't miss any stories. Follow AG News!
Being involved in ministry was the farthest thing from Jonathan K. Thacker's mind. It didn't matter that most of his family already served the Lord, including his father, pastor at Roseville Assembly of God in Paris, Arkansas; pursuing church or God wasn't on Thacker's agenda.

"I was the black sheep of my family," admits Thacker, 36. He and his wife, Brittany, 33, drifted from their faith.

For almost a decade, the Thackers enjoyed a comfortable lifestyle as he worked in Arkansas' natural gas fields, while Brittany worked as a nurse. Life seemed to be good without God, until 2012 when their marriage began to crumble from distrust and bad choices both made. By their 10th wedding anniversary, they were ready to call it quits.

"We were in a broken place," says Brittany, conceding they couldn't even stand to be in the same room together.

The reality of an impending divorce pushed Jonathan into a deep depression that left him on the brink of suicide. Brittany realized Jonathan's desperate state, but didn't care.

"By that point, my heart was so hardened, his pain wasn't enough to make me want to stay and work on our marriage," says Brittany. "I was done."

One night in early 2013 something shifted in Jonathan's spirit as he wrestled with how bad his life had become. He says a question entered his mind: Why don't you try Jesus?

"God hadn't given up on me," Jonathan says. "I knew He was offering me help." So, Jonathan immediately laid on the bedroom floor of his Pottsville, Arkansas, home and cried out in repentance. He began attending Pottsville Assembly of God, studying the Bible, and praying diligently for his marriage.

"Repentance isn't just an 'I'm sorry,'" he says. "It's a change."

Though Jonathan became filled with peace, Brittany remained skeptical, believing her estranged husband wanted to trick her into returning to the marriage. Jonathan continued to pray, hoping God would turn their lives around and heal their relationship. As the months went by with no change, Jonathan wondered how God could fix the mess.

As Jonathan continued to pray on a Saturday night in May, he sensed God telling him his marriage would be restored the following day. Thinking God would somehow lead Brittany to church the next morning, Jonathan wrote a letter to his wife, saying they would do significant things together for God.

That same night, as Brittany sat at her mother's house, she felt compelled to return to her husband and make the relationship right. Just after midnight, she drove back home and embraced her husband as a supernatural restoration occurred in their marriage.

They recommitted their lives to God and to each other. Within a few months, they both knew they needed to pursue the goals Jonathan outlined in the letter he wrote.
They sold their house that December to be ready and flexible to pursue God's call. In 2014, Jonathan preached his first message at Verdigris Assembly of God in Claremore, Oklahoma, resulting in the altar lined with people seeking God.

Jonathan quit his job and attended the Arkansas School of Ministry. In 2015, he preached his first revival service, also at Verdigris, and felt God calling him to be an evangelist. He now heads Jonathan Thacker Ministries.

The Thackers began home schooling their children Tyson, 9, and Kensley, 6. They bought a truck and a fifth-wheel camper, and Jonathan started preaching at revivals wherever the opportunity arose. Now in his third year, Thacker will preach at more than two dozen revivals in 2018.

"God overwhelms us with his faithfulness," says Jonathan, no longer traveling with the fifth-wheel, but in a motorhome that a couple donated to the family after hearing him preach in Arizona.

"We went from having everything in life, but a terrible marriage and being miserable, to having nothing in life but being the happiest we've ever been with a strong marriage," he says. "That's what God does when we bring Him into our lives."