Going Where People Gather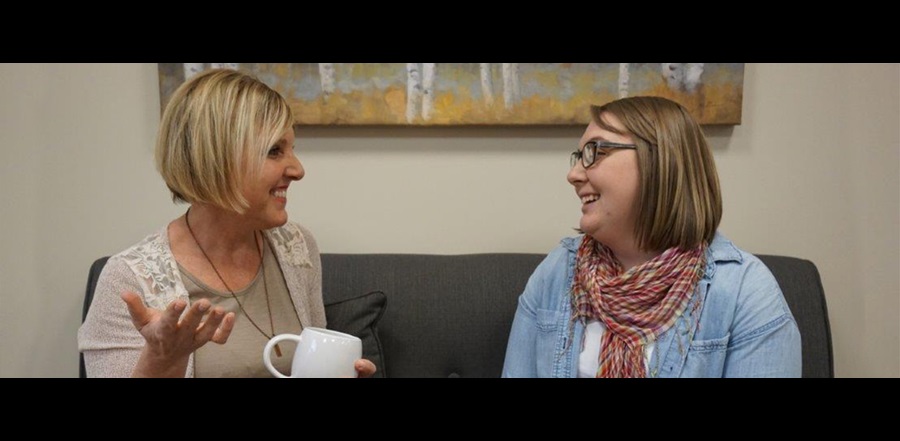 Don't miss any stories. Follow AG News!
Angela Craig didn't plan to plant a church. She had enough to occupy her time as Northwest Ministry Network director of Women's Ministries in Washington state and northern Idaho.
As such, Craig co-leads the district's women's church planting cohort to equip other women to plant churches. But as she read Exponential by Dave and Jon Ferguson, Craig realized she wanted to lead a church that would pursue people where they spend their time, just as Jesus did during His earthly ministry.

Throughout most of U.S. history, Christians have flocked to traditional churches for worship. But that's no longer the case for everyone, especially young people. And while churchgoers may take 90 minutes or so out of their schedule for a church service on Sunday morning, Americans typically spend five times longer per week engaged in social media.
"In today's world of technology, social networks are where people gather and build community," Craig says. "Social media platforms have no barrier of gender, race, ethnic background, age, or disability. We seek to share the gospel the way Jesus did. Jesus went where the people gathered."
Pursuit Church Live is "open" 24/7 on social networks — and it offers that community the opportunity to explore faith and pursue purpose outside the four walls of church. Craig says Pursuit Church Live exists to bring Jesus to the spiritually homeless who don't go to a building on Sunday mornings. PCL's website and social media go live on Sept. 1, with a merger with equipHER later in the month.
"Pursuit is a church without walls and without borders," Craig says. "We seek to collaborate, connect, and celebrate Jesus with people in every corner of the globe."

PCL actually started out as a global network of equipTeams — outwardly focused house churches — based on equipHer small groups Craig launched a year ago. These groups started when Northwest Ministry Network Superintendent Don E. Ross challenged other team members to devise initiatives that would "bring Jesus to our communities."
"We are not using social media as a means to replace the ekklesia of God — the community of God's kingdom," Craig says. "We are using social media to engage and build the community of God's kingdom."
Craig is encouraged by the outcomes of the equipHer groups that led to her decision to plant a church that used social media.
She says nearly half the women who attended an equipHER group found the meeting via Facebook and didn't attend a church at the time. In addition, this group included, but wasn't limited to, women who had disabilities and women in countries who have no church in their area. As a result of the equipHER website, over the past year some women dedicated their lives to Jesus and others have returned to a local church.
Using technology has proven to be an effective way to build community and equip Christians for ministry, Craig says.

PCL's equipTeam leaders are thoroughly trained to mentor new leaders. The ministry has a stated goal of connecting the unconnected and leading others into a life of meaning in Christ in community. The teams meet in central locations to worship and study the Bible together. They also serve as outposts for mission in the community by adopting local missional activities.
"We have no category for this kind of church plant in our Fellowship, but we are proceeding anyway because people are finding Jesus," Ross says.
He notes that the first church plant in Acts 11 started cross-culturally because Jewish Christians had no blueprint of how to reach out among the Gentiles.
"Those planters just went where there was a need, and that is what Angela is doing," Ross says.