Grammy Award-Winning Duo to be at Louisville 16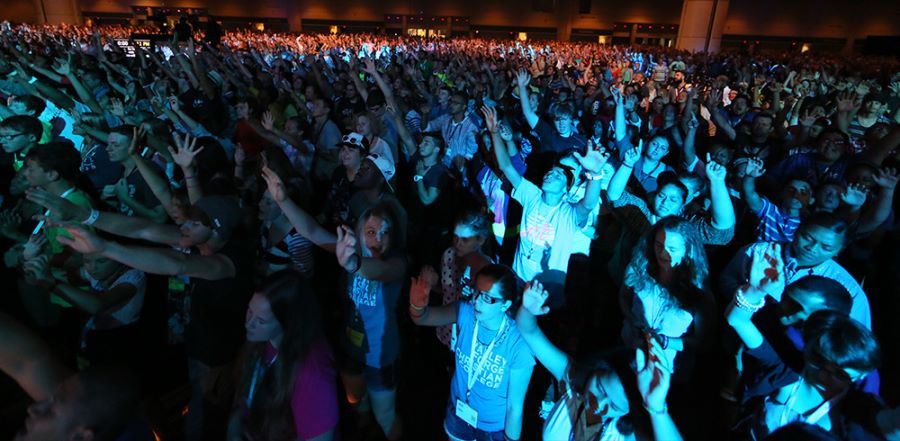 Don't miss any stories. Follow AG News!
World-renowned Christian music emanating from Australia typically may conjure up images of Hillsong or Planetshakers. However, another band hailing from Sydney has found significant success: For King and Country.
And on Aug. 5, the duo will be live and on stage at Louisville16, the Assemblies of God National Youth Convention and National Fine Arts Festival.
"This band will bring excellence and passion to our festival that is sure to inspire the students of our Fellowship," says Ryan Jacobs, National Youth Ministries event manager and National Fine Arts coordinator.
The For King and Country duo, Joel and Luke Smallbone, are not just band mates, but brothers. They began their career by singing background vocals for their older sister, female contemporary Christian pop icon Rebecca St. James.
But when Joel and Luke were 21 and 19, they set out and formed their own band. It wasn't long before they forged their unique sound, and were hailed as "Australia's answer to Coldplay." For King and Country are now two-time Grammy Award winners for 2015 Best Contemporary Christian music album (Run Wild. Live Free. Love Strong.) and 2015 Best Contemporary Christian music performance/song ("Messengers" Lecrae featuring For King and Country).
The band is also the reigning Gospel Music Association Dove Award Contemporary Christian Artist of the Year, along with their album Run Wild. Live Free. Love Strong. winning Pop/Contemporary Album of the Year.
The two-time Grammy award winning duo didn't always live the life of a success. In 1991, the Smallbone family moved from Australia to Nashville, Tennessee, because of their father David's new job opportunity as a music promoter. Once in the U.S., the family of eight, but soon-to-be nine, struggled to make ends meet. They lived in the Union Station Hotel because it provided free breakfast, constantly went to Shoney's restaurant because kids ate free, and often lived off Taco Bell's 79-cent burritos.
It wasn't long before their father lost his job — which happened right before the birth of child number seven. But God was quick to provide. A homeschooling family invited them over for Thanksgiving dinner and gave the Smallbones a new minivan. Someone anonymously paid the hospital bill for their newborn's delivery, people left bags of groceries at their door, and a local church provided them with a truckload of furniture to fill their empty apartment.
To help with the finances, David took his oldest daughter, by then known as Rebecca St. James, up and down Nashville's Music Row, hoping to secure a record deal. Two years after the Smallbones immigrated, St. James was signed to a record deal and things took a dramatic turn for the better. As Rebecca's career grew to unimaginable heights, her brothers were learning along the way. Now Joel, 31, and Luke, 29, have become one of the most dynamic Christian groups on the music scene.
For King and Country will be ministering at 6 p.m. Aug. 5 before the National Fine Arts Celebration Service.