Growing Through Feeding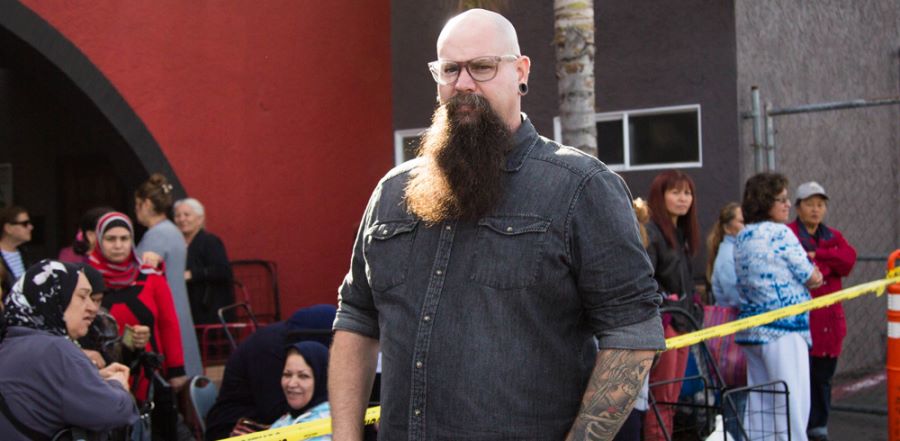 Don't miss any stories. Follow AG News!
At
Newbreak Church
in San Diego, El Cajon campus pastor Eric M. Rountree and the California congregation are "running as fast as they can to keep up with Jesus."
Rountree and his wife, Jennifer — both preacher's kids from the Golden State — stepped in as lead pastor successors to Rountree's father, Al, at Central Assembly of God El Cajon in 2004. Subsequently, the church fell on hard times. El Cajon, a suburb of San Diego, is a low-income community with one of the top U.S. locations for Middle Eastern refugees. An increasing homeless population along with economic hardships led Rountree to become bivocational. The already-small congregation began to sink financially.
After Rountree contacted
SoCal Network
Superintendent Rich Guerra to say he didn't know if he could pay the church's mortgage, Guerra put Rountree in touch with local pastor and church planter Mike T. Quinn.
Quinn, who started Newbreak Church in 1986 with only 13 people, offered for the church to adopt Central Assembly. In 2009, Central Assembly became the third
parent-affiliated
campus for Newbreak Church. Quinn not only offered mentoring, but also a full-time salary for Rountree and support staff for the satellite campus. Within a year, the site grew from 40 to 150.
The El Cajon campus initially increased through traditional church growth methods. However, in 2016, God started pushing Rountree to shift the focus to reaching the marginalized through food outreaches.
"God said to just feed them," says Rountree, 42. "So that's what we set out to do. When you help hundreds of people every week with a core need like food it looks like the kingdom of heaven coming to the earth."
The El Cajon campus currently averages 400 regular weekly attendees. The parent church wrote $30,000 into the next year's missions budget to build an industrial kitchen.
Hope Center
launched at the campus in December 2017.
That month, the El Cajon campus hosted its first food outreach: a Christmas meal for 250 people who recently had been homeless before from moving to the community's transitional living center.
For 2018, Newbreak set a goal to feed 10,000 people for its first year of outreaches. By the end of the year, the church had fed more than 110,000 individuals.
"There's something dynamic and deeply spiritual that happens in a church when they begin to truly make a difference in a community," says Quinn, who is part of the Church Multiplication Network
lead team
. "It changes the way everyone sees the world."
Along with its two traditional Sunday morning services, Newbreak and its community partners offer grab-and-go meals Monday through Friday, dollar dinners on Tuesdays (which allow entire families to come eat for only $1), grocery distribution on Fridays, Saturday picnics specifically for the homeless, and a health and wellness fair one Saturday every other month.
Additionally, Newbreak has started "dinner church" on Thursdays to attract those who would not normally step through the doors of a worship facility.
"The message is short and members from our six Newbreak campuses as well as members of the community come to act as servers for those who come to the service," Rountree says. Once the message concludes, people disperse into support life groups.
"Everyone who comes has some sort of hardship, so we wanted something more support focused in these groups," Rountree says. The groups include, but are not limited to, Celebrate Recovery, grief share, divorce care, and a single parents group.
"I pray we always see the neighborhood as our congregation, not just the people within our church's walls," Rountree says. More than 20 people per quarter were baptized at Newbreak East County in 2018.