Heartache as Training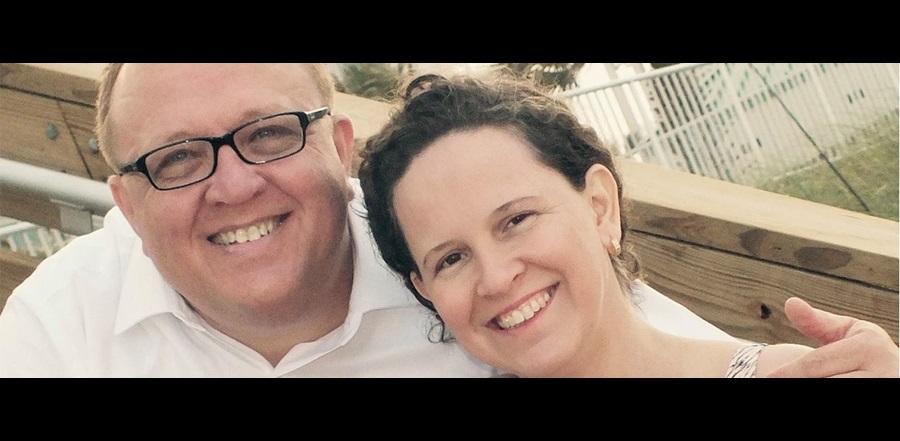 Don't miss any stories. Follow AG News!
When a grieving spouse is watching his or her loved one die, endorsed hospice chaplain Kevin W. Stowe can empathize.
Stowe dealt with a gamut of emotions himself while enduring the long, agonizing death of his 48-year-old wife, Kathy, in 2008. Five years into his pastorate in Fort Smith, Arkansas, Kathy received a diagnosis of
amyotrophic lateral sclerosis
. With other family members, Kevin took care of the bedridden Kathy the final two years of her life. Assemblies of God hospice chaplain Jon L. Hamby helped him, his 21-year-old son, and 18-year-old daughter to cope.
After Kathy died, Kevin pastored
Gentry First Assembly of God
in Arkansas for three years. Yet, he came to realize he found gave him a heart to work with those who are grieving. He wanted to help others realize all those outlandish feelings they experience during grief are normal.
For the past six years, Stowe has been an endorsed chaplain with
U.S. Missions
working for
VITAS Healthcare
for greater Miami and the Upper Keys. Since 2015, he has been bereavement services manager for the company, the largest U.S. provider of end-of-life care, including over 2,000 patients in Dade and Monroe counties in Florida.
"If it has anything to do with bereavement — predeath or post-death — I am involved in some form or fashion," Stowe says. Once someone in hospice dies, he stays connected with the family for a year with grief support mailings and bereavement support via phone calls.
Stowe is careful not to divulge his wife's death as a conversation-starter.
"When people are grieving, they are the ones who need to be heard, not me," says Stowe, 51. "I don't want to offend. I will only share if someone asks if I've ever gone through anything like this."
More than four years after Kathy's death, Stowe married Carla T. Rodrigues, who is manager of the
Miami Rescue Mission Center for Women and Children
. With both Kevin and Carla engaged in potentially draining ministry, they make sure they have a date night every week, away from phones.
"As difficult as losing his wife was, God used that experience to prepare Kevin for what he is doing now," says Carla, 43. "It's made him a stronger man, and he can relate to the pain people feel after they have lost a loved one."
Carla says she has learned much about ministry from her husband, especially how to balance compassion with toughness. The rescue mission serves up to 14 families and eight single women. Homeless women also can stop by for a shower and a meal.
"It's such a blessing to minister to women who come in broken, hurting, and with huge spiritual and emotional baggage," Carla says. "It's rewarding to see God move in the lives of women who come in with nothing, even if that's getting day care for kids or securing low-income housing."
Kevin, who has a doctorate in ministry from Knox Theological Seminary in Fort Lauderdale, is also on the adjunct faculty of
Northwest University
in Kirkland, Washington,
Southeastern University
in Lakeland, Florida, and Trinity International University in Fort Lauderdale. Although a decade ago he never envisioned leaving Arkansas, he is grateful the Lord opened new ministry vistas.
"We don't realize it when it's happening, but God, through the events of our lives, prepares us for where He's going to place us," Kevin says.