Hispanic Churches Contribute to Record BGMC Giving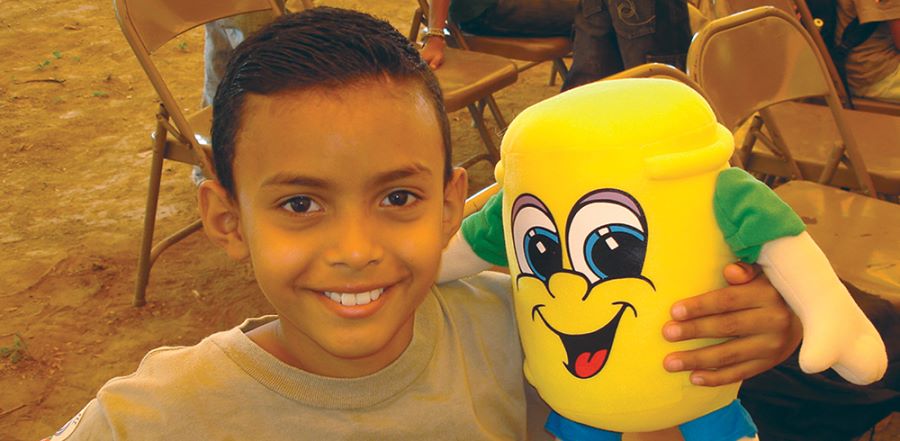 Don't miss any stories. Follow AG News!
Record giving from nearly 2,100 churches within the U.S. Assemblies of God Hispanic districts contributed to the greatest financial support of the Boys and Girls Missionary Challenge (BGMC) for a calendar year. Nearly $6.37 million was donated to BGMC in 2014, with $375,613 earmarked from the 14 Spanish-language districts.
Since 2009, BGMC giving by Hispanic district churches has risen almost 89 percent. Over the past 20 years, dating back to 1994 when $58,408 was collected, donations to BGMC from the Hispanic districts have increased by an incredible 643 percent.
"The giving to BGMC reflects the growing financial impact that our Hispanic churches can have on missions," says Efraim Espinoza, director for the AG Office of Hispanic Relations. "It also reflects that missions is a growing priority in the Hispanic churches. Our district officials have communicated the BGMC vision to our children's leaders in the churches."
The top four Hispanic districts contributing to BGMC during 2014 were: South Central Hispanic ($68,026 in donations); Central ($63,465); Spanish Eastern ($61,174); and Texas Louisiana Hispanic ($52,093).
"It's amazing how a passion for missions is growing in the Hispanic churches," says BGMC National Director David Boyd. He and wife, Mary, have overseen the BGMC program since joining the AG Children's Ministries Agency in 1999.
BGMC was introduced during the 23rd AG General Council in 1949. The intention of the program was to encourage children attending AG churches to participate, through their financial support, in the missions work of the Fellowship. Donations to BGMC provide Bibles and literature, outreach materials, audio and video equipment, freshwater resources, and other supplies to those serving in ministry in the U.S. and around the world.
A total of $1,290 was collected for BGMC in its first year. Annual giving to the program increased by approximately $1.15 million from 2004 to 2014. More than $127 million has been received during BGMC's nearly 66-year history.