Holy Spirit Guidance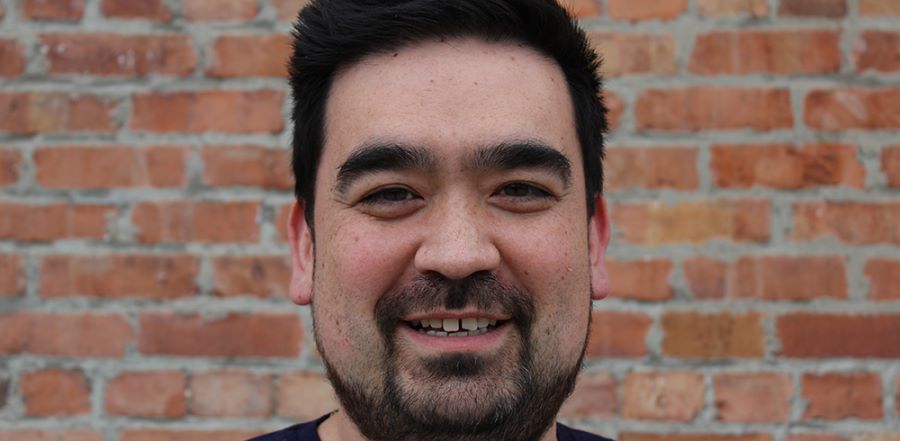 Don't miss any stories. Follow AG News!
As the son of an Assemblies of God pastor, David Hertweck had a fairly clear understanding of the rules in the Bible that needed to be followed, even if he didn't understand their purposes at the time.
Now, as the AG district youth director in New York for the past four years, Hertweck interacts with teens who have no idea what Scripture is about.
Hertweck's ministry life has been devoted to teaching young people. He served as youth pastor for 12 years at his home church just north of Syracuse. His father, Thomas J. Hertweck, is founding pastor of that church, Trinity Assembly of God in Clay, New York, which he started in 1986. Hertweck's mother, Eunhee, a native of South Korea, also is a licensed AG minister and co-senior pastor of the church.
At the urging of AG New York District Superintendent Duane P. Durst, Hertweck compiled a series of sermons he originally preached at district youth retreats. The teachings have been shaped into a Gospel Publishing House book, The Word and the Spirit: Discover How the Power of Scripture and the Holy Spirit Work Together in Your Life .
Young people need a great deal of training in both areas, Hertweck believes.
"The Word wakes us, warns us, and wins us," Hertweck says. "We're sinful beyond belief, but loved beyond hope."
Regarding the Holy Spirit, Hertweck says young people are just as mystified as ever about Spirit baptism services.
"There is a lot of confusion among teenagers," says Hertweck, who has three young daughters with his wife, Erin. "Some had bad experiences and some had no experience."
In the Scripture-based, conversational-style book, Hertweck explains the broader, richer experience a Christian can enjoy with the Holy Spirit. Hertweck details how a person can move toward sanctification and be empowered on one's life mission.
The Word and the Spirit is full of real-life applications in illustrating how the Holy Spirit convicts of sin, provides wisdom, and imparts miracle-working power. The book is a guided spiritual journey that can be used individually or in small groups.
Hertweck also has written a My Healthy Church book about youth ministry entitled Good Kids, Big Events & Matching T-Shirts that is releasing Tuesday.
Scotty Gibbons, national youth strategist for the Assemblies of God, believes Hertweck has taken eternal truths and communicated them in understandable ways that can profoundly impact students.
"God is using David Hertweck in a sovereign way to speak to a generation," Gibbons says. "David's ability to tackle divine topics and present them in simple terms is a gift to the body of Christ."