Honoring Pillars While Branching Out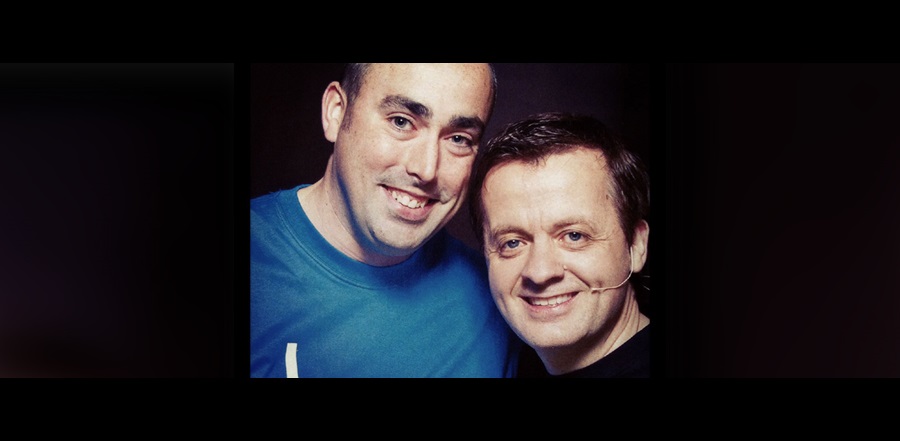 Don't miss any stories. Follow AG News!
When a church bus picked up 13-year-old
Troy H. Jones
in 1980 for the first time, nobody foresaw that 25 years later he would become the lead pastor at the same church and help renew its 90-year mission to reach the lost.
Today,
New Life Church
in Renton, Washington, where Jones is lead pastor, is the 14th fastest-growing congregation in the U.S., according to
new research
by
Outreach
magazine. That's despite Washington ranking near the top of the list of
least religious states
of the country.
"For most churches, the answer to growth is not found in the last 10 years, but 50 years ago where you find stories of people willing to believe God for big things," Jones says. He experienced his personal awakening when the church paid his way to attend Bible camp in 1980. He answered an altar call that he says radically changed his life.
"The men of the church became my spiritual fathers," he says. "The church became my home." Jones came from a broken home and didn't know his real father. He had a succession of stepfathers.
He dived into
Bible Quiz
and memorized half the New Testament in high school. His stuttering problem disappeared, Jones met his future wife, Jana, through Bible Quiz, and he attended
Northwest University
to study the Bible further. A week after graduating, he joined New Life's staff as youth pastor. Fifteen years after that, he became lead pastor at a time when the church drew 1,500 people on a weekend.
"I knew deep down that for the church to have its full Kingdom impact in the Seattle area, we would need to reset our Sunday morning ministry and children's ministry," Jones says.
Updating both to be more culturally relevant ignited growth, as did constructing a new building and planting in three other locations. New Life now draws 5,000 people to 16 services in four locations on weekends.
The secret sauce, Jones says, has been honoring the pillars of the church while reaching new families. He wrote a 40-page history of New Life and refers to it often as a way of anchoring the church while moving forward. New Life also provides "Softer Sundays" for elderly members in another meeting room on campus. The popular and specialized worship service features lower volume, traditional hymns, and the same teaching message live by video.
These changes have given the church strength and stability, allowing it to reach younger people such as Derek E. Catherall, 38, and wife Jen, 35. Derek, a real estate agent, met Jones at age 31 in the course of selling properties. Upon discovering Jones served as pastor of New Life, Catherall offered him an out, telling him he didn't attend church and wasn't a Christian. Catherall expected Jones to find another agent, but he didn't.
Catherall lived in the shadow of family alcoholism, and says he almost died at age 24 from partying too hard one night. He had almost no church experience, but Jones made an impression on him.
"I really liked the guy," Catherall says. Before long, he suggested to his wife that they attend church together. "We had never discussed religion or faith."
They eagerly began attending, and one Sunday Jen announced her intention to get baptized — that day. Soon after, Jones invited Derek — still fearful that Jones would view him differently if he knew about his past — out to coffee.
Jones asked Catherall if he was ready to give his life to Christ. Catherall said yes, and they prayed together in the coffee shop.
"We walked in as friends and walked out as brothers in Christ," Catherall says. "To see that Troy was the same person behind the scenes as on stage was crucial to my salvation."
Jones led Catherall through the gospels and taught him how to pray and be the spiritual leader of his family, which includes three daughters now involved at New Life.
"My life has completely changed in every aspect," Catherall says. "My perspective on everything is radically different."
While still working in real estate, Catherall recently served for nine months as the youth pastor at another Assemblies of God congregation,
Solid Rock Community Church
, in nearby Covington. He has since returned to New Life where he now leads young adult ministry. Jen facilitates new guests. Next year, Derek will graduate from Northwest University with a Bachelor's Degree in Business; one day he eyes becoming an executive pastor.
"I love learning about the Bible, and I love ministry and the local church," he says. "I lived for 30 years without God, and I don't know how I did it. I knew I was missing something; I just didn't know it was Jesus."