Hope Thrives as Students Enroll at Rwanda School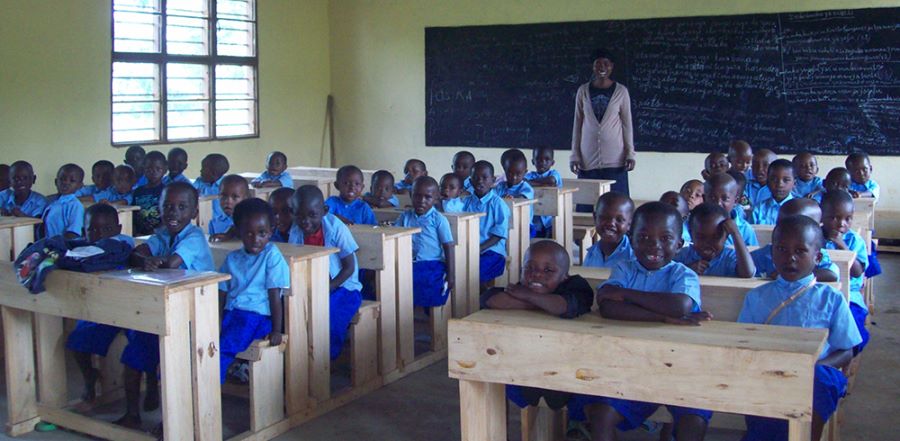 Don't miss any stories. Follow AG News!
Just four months after it officially opened in Nyakabuye, Rwanda, the Mary Roedder Children's Center has already begun to flourish. According to Claudien Gihanuka, district superintendent of the area, there are now 62 children in the nursery school who regularly attend the center's Sunday School class and 46 children who study at the school, 8 a.m. - 11 a.m., Monday through Friday. All of the students are younger than seven years old.
"On behalf of the pastor of Nyakabuye, his church, his family, and me as their leader, we really appreciate what you have done. God bless you abundantly," said Pastor Gihanuka in an email to staff at Global University.
With 24 years of teaching experience, Christiane Mukarurinda has been hired by the school as its first teacher.
When asked about her motivations for teaching at this particular school, Mukarurinda said, "The reason that I am here teaching these small children is not because of the interests I will gain from the parents, but God spoke to my heart that I could come in this church to stand with the pastor in order to help and raise this young generation."
However, the school still faces challenges. Children are required to bring a drink to school for playtime, but only a fraction of them have access to clean drinking water due to the remoteness of their homes. They do have access to the water filter that was gifted to the school by missionaries Gary and Shirley Bohanon. However, stopping class sessions to drink from it is time consuming and disruptive.
Pastor Gihanuka remains hopeful. "Brethren and sisters, the reason I share with you this story . . . is [to make] a request that you would stand with us in prayer as you did previously so that we would win the lost sheep of Nyakabuye and its surroundings for Christ."
For more information on the Mary Roedder Children's Center, contact Global University at 1-800-443-1083.