Hope Within Reach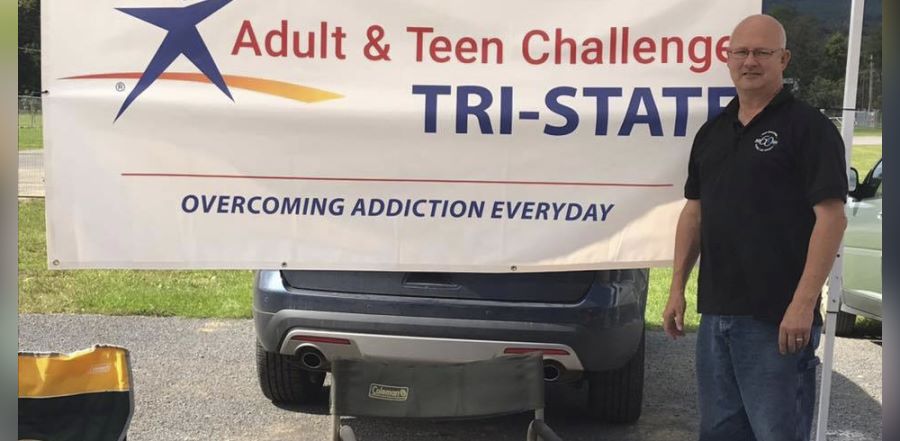 Don't miss any stories. Follow AG News!
John K. Johnson, director of the newly opened
Tri-State Teen Challenge
in Grantsville, Maryland, wants addicts to realize God can break chains that have a vice grip on them.
A pastor's son who married a pastor's daughter at Bible college, Johnson grew up moving around the United States while his parents and then he and his wife preached the Word of God.
After graduating from Northwest Bible College in Minot, North Dakota, Johnson worked as a faculty member for a decade and met Donna, now his wife of 35 years. He served as a chaplain assistant in the U.S. Army, principal of a Christian school in Denver, and associate pastor in Green Bay, Wisconsin. He spent the past 13 years as lead pastor of
Keyser Assembly of God
in West Virginia.
Johnson, 58, figured he would continue pastoring. But in March 2018, he and his wife both felt God moving them into a new phase of ministry. Donna repeatedly sensed the Lord asking for obedience. With no savings in the bank and bills to pay, the Johnsons prepared to resign at the church. Three days before Johnson planned to tell the congregation, he received a phone call from a board member of Tri-State Teen Challenge.
Seven years earlier, Johnson had begun volunteering with Tri-State Teen Challenge, a referral center for potential applicants in Cumberland, Maryland. He and Donna underwent training to lead the program. Instead, he became president of the board of directors for three years and continued his pastoral work.
John W. Yoder, president of the Tri-State Teen Challenge board, says the center referred applicants to residential programs, held food and clothing drives, and conduct-ed prison ministry before going to inactive status a couple of years ago. The center lost its building to an urban renewal project. The board wanted to resurrect the center as a residential facility, but needed another building — and an executive director.
Yoder says Johnson's past experience with and heart for hurting people made him an ideal candidate for the job. He met with Johnson in April 2018.
"My spirit absolutely leapt," Johnson recalls. Three days later, he resigned as pastor of the Keyser church.
Johnson, who also serves as a sectional presbyter for
Potomac Ministry Network
, knew of a large facility in Grantsville, 25 miles from the original Cumberland location.
New Hope Christian Fellowship
, a small congregation needing assistance to maintain its 18,000 square-foot facility, offered to lease the building to Tri-State Teen Challenge for shared use.
The residential program is designed to assist up to 20 men at a time who are trying to stay clean from alcohol, opioids, and other addictions. Johnson believes God will provide the next step of funding. The center is affiliated with
Teen Challenge International USA
, a department of U.S. Missions.
Johnson says the 12-month residential program will focus on intense daily Bible studies, chapel services, peer counseling from those who have endured addiction, job training, and finances. The tri-state area the center will serve — Maryland, West Virginia, and Pennsylvania — has some of the highest age-adjusted death rates from opioid addiction overdose and other drug use, according to the
National Institute on Drug Abuse
.
Yoder, who has been a board member since 2007, says the program is centered on spiritual renewal found through faith in Jesus Christ. His own daughter, Lindsay, went through
Teen Challenge Philadelphia's Women's Home
. After a season of struggle, Lindsay is now a peer recovery support specialist at the
Western Maryland Health System
, helping patients who have over-dosed from drug addictions.
His daughter's recovery is only one reason Yoder is glad for the revived Grantsville program. He owns a third-generation family mechanical contracting business, one that has lost three of its 200 employees to drug overdoses in the past two years.
Johnson and the board are raising funds for the estimated $500,000 it will take to re-model the location and $23,000 a month to maintain the program. They are planning the new layout of the center, discussing staff hiring, and deciding on a work program to help the men learn life skills. Donna Johnson devised the theme of the center: Hope Within Reach.
"Those in bondage, whose addiction is absolutely controlling them, need to know that the power of God can break those chains," Johnson says.