Hopeless No More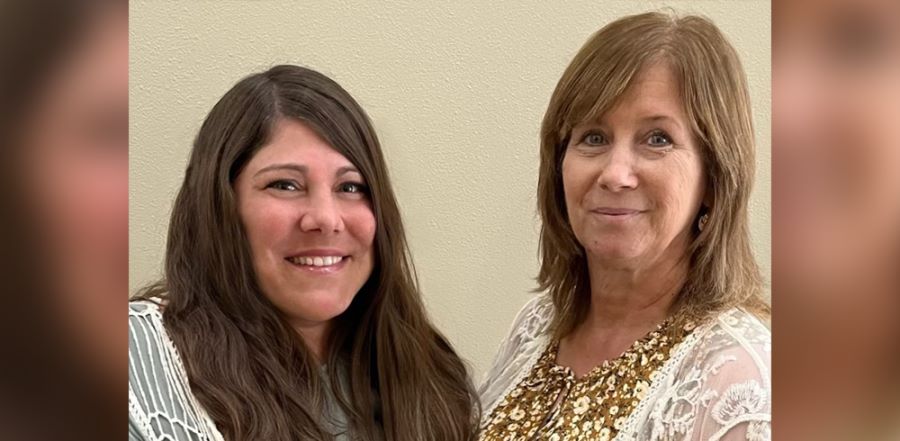 Don't miss any stories. Follow AG News!
In 2011, an overworked and stressed Suzanne H. Boudreaux struggled with depression, grieving the recent loss of her father-in-law, who had died from lung cancer.

Boudreaux, owner and director of a day care in Houma, Louisiana, felt despair. She decided to end her life after a graduation ceremony for 4-year-old children at the center.

The Lord intervened, however. As the preschoolers went home, Connie Deroche, associate pastor at Bayou Blue Assembly of God in Houma, and Deroche's daughter, Michelle Guidry, sought Boudreaux out to share ministry tools they had for children that could benefit the day care. Boudreaux's preschool used the church's sanctuary for the end-of-the-year graduation.

"The conversation shifted to Christ and my relationship with Him," Boudreaux recalls. "I shared some memories from moments I had encountered Christ throughout my life."

Discerning that Boudreaux had a tenuous relationship with Jesus at best, Deroche invited her to attend a church service the following day. Boudreaux told Deroche she would try to make it — even though she intended to commit suicide.

But when she came home, Boudreaux had a change of heart. The urge to kill herself had left.

"I went to the church service the next day and never looked back," recalls Boudreaux, 44. "Within a few days, I had an encounter with God and surrendered my life to Him fully. God began to reveal himself in my life."

Deroche, 62, says she normally wouldn't have been at the graduation ceremony.

"Usually, I would get one of our techs to run sound and computer for that event, but God ordained that Saturday morning that I filled those shoes," says Deroche, who has been in ministry at Bayou Blue Assembly for 25 years.

"Suzanne started attending and shortly after found salvation, forgiveness, knowledge, hope, grace, and love from our Heavenly Father," Deroche says. "She found her place in our church family." Boudreaux continued to pray for her husband, Todd, who eventually relented to the Holy Spirit.

Boudreaux experienced a healing of life's hurts. She and Todd, 46, both received Assemblies of God ministerial ordination last year. The couple have three children: Hayden, 21; Hallie, 15; and Hillary, 14.

Their ministry experience includes witnessing on Bourbon Street in New Orleans as part of the annual outreach conducted by SUM Bible School and Theological Seminary during Mardi Gras revelry.

"When I stepped onto Bourbon Street for the first time to evangelize, I was shaking on the inside like never before," Todd says. "But in this training I found a new passion of evangelizing."

From 2015 until recently, Suzanne and Todd oversaw a SUM cohort. Now they are interim pastors of South Lafourche Assembly of God in Galliano, Louisiana.

Misty H. Sevin, 38, currently a second-year SUM student, appreciates mentoring from the couple.

"Todd and Suzanne took me as a confused insecure person and provided the encouragement, ministry training, and Holy Spirit encounters that brought me to now teaching junior high and preaching to youth," Sevin says. "Todd and Suzanne challenged, encouraged, and helped me find purpose again."

Deroche remembers the day that God led her to Boudreaux.

"I didn't know until later that she was in place that felt hopeless, but God certainly did," Deroche says. "Since that time, I have had the pleasure of being a mentor and overseeing her intern projects. I am so grateful for the ability and knowledge that God has given them through His word and education to be who they were called to be."
Lead Photo: Suzanne Boudreaux (left) is grateful for the mentoring provided by Connie Deroche.
Bottom Photo: Todd and Suzanne now serve as interim pastors in Louisiana.