Human Trafficking on the Radar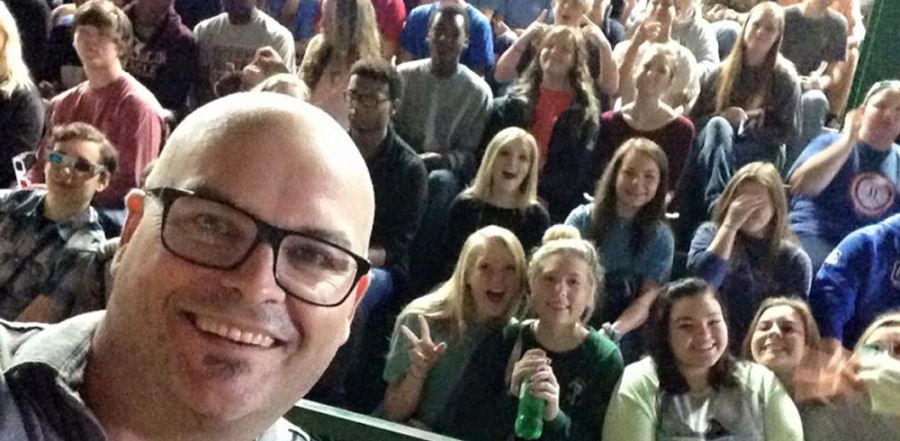 Don't miss any stories. Follow AG News!
Leaders of "Say Something," a touring school assemblies program about human trafficking, say their goals for the initiative are to not only increase awareness of the problem in the U.S., but to empower students to take pre-emptive action on behalf of vulnerable youth.
Currently in its fourth year of existence, Say Something has made presentations at 200 schools and in front of about 300,000 students. Say Something partners with F.R.E.E. International, an Assemblies of God U.S. Missions organization that exists to abolish modern slavery.
Say Something co-founder Lowell Hochhalter believes his experience during the past two decades, including with Youth Alive, a program of the AG's national Youth Ministries, gives him a perspective on social problems that have become more commonplace.
"When we started with Youth Alive we were dealing with issues of drugs and alcohol for teenagers, but the more I spoke at schools and the more I talked to students, I began to realize that the issues we were dealing with were not the issues of the '80s and the '90s," Hochhalter says. "We were not privy to it, and maybe we were just not paying attention."
The trafficking of youth happens not just within big cities, Hochhalter notes.
"It happens in our rural communities, it happens everywhere," Hochhalter says. "Youth Alive really gave me a front row seat to what the youth culture was battling."
While featuring three-dimensional video presentations and live speakers, including a trafficking survivor, the assembly — or an "event experience" as organizers call it — becomes a catalyst for students to want to take action.
"We want to be a voice for those who are trapped and a voice for those who are vulnerable," Hochhalter says. "That's what human trafficking is — the exploitation of the vulnerable among us."
Hochhalter says the presentations are designed to help youth comprehend what's going on around them, and to let them know that they can make a difference, perhaps even saving a friend's life.
"We want a generation that not only prays about it, but gets involved," Hochhalter says. "Silence is not golden; it's a weapon that the enemy has used against us."
Say Something leaders say their research shows that students are already acutely aware of the sex industry, but not from the position of its inherent dangers.
"Through video, humor, survivor stories, and interactive dialogue students are encouraged to evaluate their surroundings, their relationships, and their acquaintances for signs of sex trafficking," Hochhalter says.
Say Something Director Jody Dyess says he no longer measures success in numbers, as in previous programs.
"One student is a success," says Dyess, who also is F.R.E.E. International director of Student Awareness and an AG U.S. missionary with Intercultural Ministries. "Any student who has found freedom or actual strength to get out of it or who steps up to say they are not going to let this happen to a friend any more, those are wins for us."
Dyess says the assemblies not only address human trafficking, but also vulnerability to be being bullied, suicidal risks, and low self-esteem.
"Those are the kids that are vulnerable or are already being exploited, or recruited, or groomed," says Dyess, who formerly worked with Youth Alive. "There's been have very few assemblies that we've done where we haven't had at least one of these such students come forward."
Dyess adds that the presentations spur kids to ponder not only whether they are safe, but whether others around them are, too.
"They want to attack the issue," Dyess says "I want students to walk away and say, 'This is not going to happen, not in my town, not in my school.' "