Interim Leader Chosen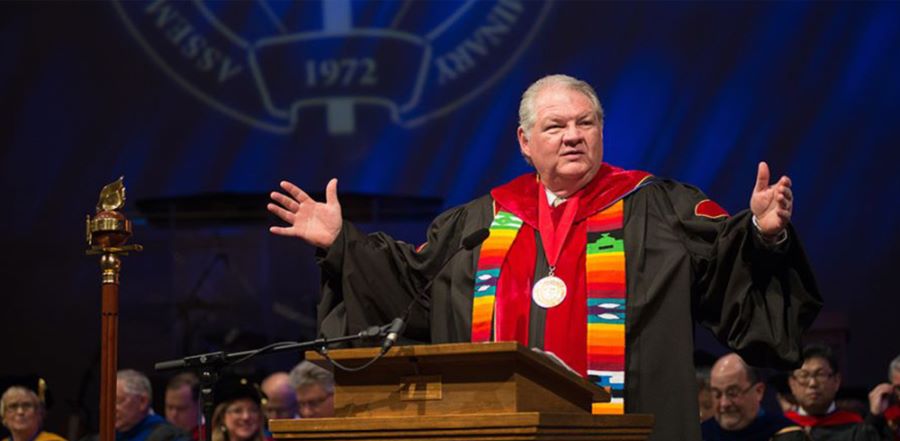 Don't miss any stories. Follow AG News!
Recently retired Assemblies of God Theological Seminary President Byron D. Klaus will become the interim president of the University of Valley Forge (UVF) in Phoenixville, Pennsylvania, effective July 1.
Klaus will follow UVF President Don G. Meyer, who is retiring effective July 1 after nearly 20 years leading the school. Klaus will assist the search for the next president of UVF.
"A person of integrity and wisdom, Dr. Klaus brings decades of presidential leadership in higher education that will be beneficial to the University of Valley Forge," says Dan Mortensen, UVF executive vice president and vice president of development.
Klaus served as president of AGTS in Springfield, Missouri, from 1999-2015. Before that he served for 20 years on the faculty and administration at Vanguard University in Costa Mesa, California. While at Vanguard, he also served as vice president for Latin America ChildCare, a child development ministry that focuses on attaining quality education and serves over 100,000 children in 21 nations in Latin America and the Caribbean.
His scholarly work includes publications and books published by Baker Book House, Moody Press, and Logion Press. Klaus is co-editor of Called and Empowered: Pentecostal Mission in Global Perspective and The Globalization of Pentecostalism: A Religion Made to Travel. He has preached in more than 50 nations.
Following his tenure at AGTS, Klaus returned to his role as vice president of Latin America ChildCare. In addition, he gives considerable time serving as an adviser to university and seminary presidents, and globally in leadership development. His ministry has expanded to the development of the critical leadership necessary for growing churches in the majority world where Christianity is flourishing despite vigorous resistance to the gospel.