Itching to Minister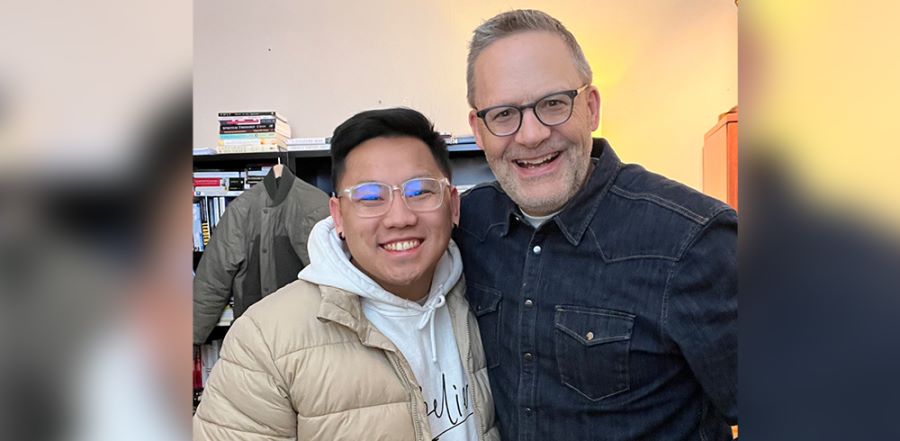 Don't miss any stories. Follow AG News!
MINNEAPOLIS — Chuchi Xiong isn't a typical student at North Central University in Minnesota's largest city. At 29, he's older than the typical collegian. He's also been married for almost nine years — and he has four children. And he is Hmong, one of a dozen NCU students of that Asian people group.

The Maple Grove native originally enrolled at North Central in 2012, but dropped out to care for his mother, Ammi, who struggled with a heart ailment. Ammi's health improved, but Chuchi delayed returning to school, opting to work full time instead, everything from a valet at a hospital to a legal assistant at a law firm.

That is until he says the Lord told him to get back to his studies. Now he is a College of Church Leadership pastoral studies major, set to graduate in May. He wants to become a church planter. Xiong currently is associate pastor of Alive Transformation Church in suburban Burnsville, preaching every other week.

"My heart is to reach those who have left the church," Xiong says. "It's sad to see people not going to church, or even believing in God anymore."

Xiong describes himself as old-fashioned, preferring person-to-person rather than online relationships. Some younger classmates, he's found, are awkward in conversations, having grown accustomed to learning in isolation during COVID-19 restrictions.

Yet the second time around, Xiong has noticed that North Central is a more diverse school.

"Earlier, a lot of my Hmong friends felt it harder to fit in," Xiong says. "Now it's great. North Central is more aware of ethnic minorities." He has had opportunities to preach at chapel services at the school.

"I encourage people who want to go into ministry to come here," Xiong says. "The professors teach not just to give information, but to impart knowledge."

Doug M. Graham has been a mentor and is certain Xiong has a bright future. In addition to teaching him classes, Graham also got to know Xiong when Graham served as vice president for spiritual life and coordinated chapel services.

"Chuchi is a dynamic preacher who has a tremendous call on his life," says Graham, who serves as a special adviser to NCU President Scott A. Hagan. "He has an effervescent personality, he loves people, and he loves the Lord. He is a magnet of enthusiasm." Graham, 58, says it helps that Xiong's wife, Sheng Vang Xiong, is fully engaged in what lies ahead for them in pastoral ministry.

Graham, an ordained AG minister, commends Hagan for making the NCU student body more reflective of the population at large.

"President Hagan has made strides in figuring out ways of attracting students, especially those who come from economically challenging backgrounds or those who don't find too many others who look like them on campus."

Xiong is the second oldest of six siblings in his family. Xiong's parents immigrated to the U.S. from Laos in 1975 at the end of the Vietnam War as teenagers and subsequently converted to Christianity. After the U.S. withdrawal in 1975, communist Viet Cong targeted Laotians who had assisted Americans in the war effort, including Chuchi's grandfather, who had been a captain in the South Vietnamese army. Many Hmong who fled to refugee camps ended up in to Minnesota, where faith-based groups helped with resettlement. Today, the Twin Cities have the largest Hmong population in the U.S., over 88,000.

Chuchi's parents, Jasper and Ammi, ended up at Ban Nam Yao refugee camp in Thailand.
"My parents were traumatized, like the Israelites fleeing Egypt," Xiong says. "I was the generation walking into the Promised Land."
Sheng Vang Xiong, Chuchi's wife, is also Hmong. The couple, who met at church, have four children: Haven, 6; Elias, 5; Ezekiel, 3; and Amoura, 10 months.
Chuchi will be spending three weeks in the Holy Land in May as part of NCU's Study Abroad program.
TOP PHOTO: Chuchi Xiong (left) has been mentored by Doug Graham.