Kentucky Flooding Update -- AG Responds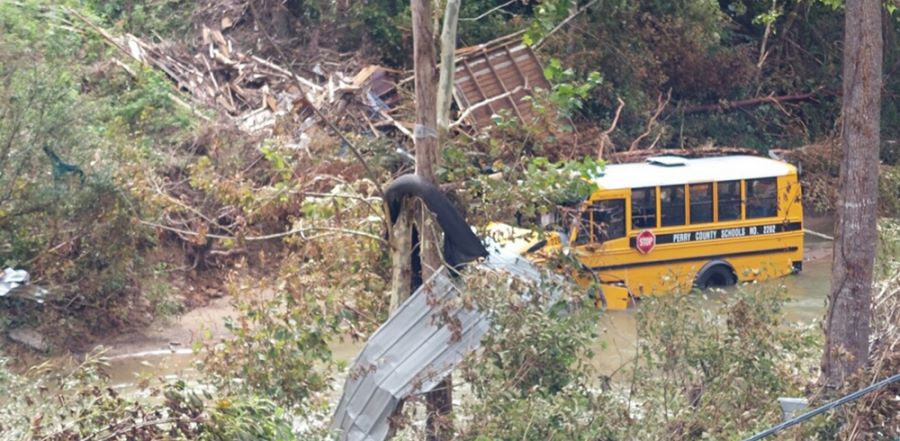 Don't miss any stories. Follow AG News!
Following the catastrophic flooding in eastern Kentucky over the past week that led to the deaths of at least 37 people, hundreds of homes and businesses flooded or destroyed, and hundreds of families displaced, Assemblies of God churches and ministries are actively responding to meet the needs of flood victims.

"This historic flooding was catastrophic for so many families," states Ethan Forhetz, national spokesperson for Convoy of Hope. "In just moments, their lives were turned upside down. Convoy of Hope is working to bring relief and hope to people who are beginning to recover and is in daily communication about the needs of the area."

Forhetz says that so far Convoy has sent several truckloads of supplies — more than 300,000 pounds worth — to Kentucky.

"It's mostly water, since water systems were taken offline," Forhetz says, "but we've also sent food, hygiene kits, baby items, and cleaning supplies, which are much-needed after flash flooding."

Anthony Mullins, the Kentucky Ministry Network Disaster Relief director, confirms that trucks loaded with aid from Convoy of Hope as well as AG churches have been making their ways to multiple communities in eastern Kentucky to provide supplies to victims. He shares an example of the ongoing effort:

"Pastor Greg Farler, who pastors in Beattyville, is working with the Buckhorn school system to get food and supplies to people who haven't yet been able to get out," Mullins says. "They've used four-wheel drives to reach some, ATVs to reach others, and there are still some that ATVs can't reach — yesterday, some guys came with a trailer of horses, explaining they can go where ATVs can't. So, they loaded up with water, cleaning supplies, and food and took it out on horseback!

"All our AG pastors our safe and, to our knowledge, no one in our congregations lost their lives," Mullins continues. "However, people have lost friends and family members — there are still about 100 people missing — and many people have experienced some kind of flood damage to their homes."

Mullins reports that there are only two AG churches known to have suffered any significant flood damage. First AG in Martin appears to have escaped relatively major damage with only a few inches of muddy water causing some issues; New Beginnings AG in Jenkins, however, saw a few feet of turbid water pollute its sanctuary and cause significant damage.

Yet eastern Kentucky is not out of the threat of more flooding. Rivers are still high and, according to weather.com, the potential for more rain ranges from roughly 40% to 60% through Thursday, Aug. 11. Meanwhile, the heat index is high — topping out at 95 to 100 degrees on Thursday — due to the high temperatures and humidity. However, as Mullins notes, nerves remain on edge with every rumble of thunder.

"What has impressed me continually," Mullins says, "are the people going through this. Although we are heartbroken for them, I am in awe of their resilience. They have suffered so much loss, but they're also caring about everybody around them — their compassion and generosity is just overwhelming. It's incredible to see."

Mullins, whose cousin died in the flooding, says he's also been deeply thankful for and encouraged by the generosity, prayers, and compassion of those from surrounding cities, counties, and states who have volunteered and donated funds to help victims.

To learn more about the AG relief efforts in Kentucky and potential ways to help, see the Kentucky AG Disaster Relief Teams Facebook page.