LFTL Experiences Increased Giving Despite Pandemic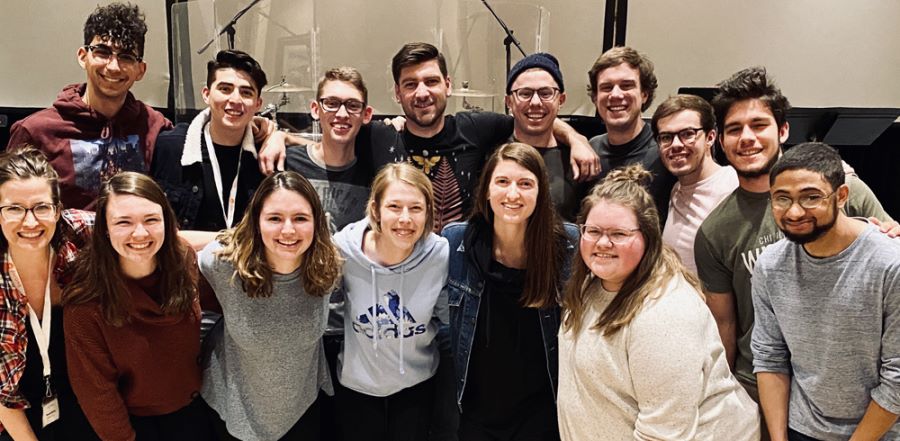 Don't miss any stories. Follow AG News!
Light for the Lost saw a surprising increase in giving for calendar year 2020.

$6.34 million was contributed by churches, businesses and individuals to help Light for the Lost (LFTL) provide missionaries with evangelism resources in print, audio, video, internet, and technology/app platforms.

Remarkably, the increase is an eight-year high, and comes in a year where churches were forced to close their doors for months, homes became fortresses, and people were faced with a deadly pandemic.

"Light for the Lost was able to provide many missionaries and missionary partners with evangelism resources to reach others for Christ and we're thrilled about that," says Rick Allen, national Light for the Lost director. "With all that happened in 2020 — a year of many decreases — God made it a year of increase for Light for the Lost."

The increase in giving took place despite few physical LFTL tours taking place in 2020. Some tours were done virtually, and some not at all. Many LFTL district directors relied on mailouts, personal phone calls, and emails to solicit faith promises and contributions.

"We knew the pandemic affected a lot of churches and families in their finances. It affected everyone, including us," says Allen. "But we didn't want to react in such a way that would devalue our missional goals. We couldn't ignore the fact that the world was (and still is) suffering. People out there were dying without Christ. Looking for answers. We couldn't throttle back, cut back, slow down. Not in a time like this."

Donors remained engaged through generous contributions, and a successful campaign in the LFTL 360 Spotlight newsletter, titled "First Priority Miracle Challenge," contributed heavily to the successful year.

"We trusted God to take care of His mission, and we just provided opportunity for people to invest in it," Allen says. "World evangelism has always been our first priority. And people responded amazingly!"

Light for the Lost reports that missionaries had exponentially multiplied opportunities to share Christ during the pandemic, so applications for LFTL funds continued to stream in. Supporters of LFTL clearly wanted to keep worldwide evangelism a high missional priority.

"Light for the Lost was in perfect position to respond to those requests thanks to the generosity of thousands of churches and families," says Dan Kersten, Light for the Lost communications director. "We didn't create, market, or reinvent anything fancy or high-tech. We just gave people abundant opportunity to partner with us in a Great Commission undertaking."
Photo: Chi Alpha missionaries Zach and Hannah Bowling use LFTL funds to give FireBibles for international students at University of Kansas (KU) in a variety of languages.