Lasting Community Legacy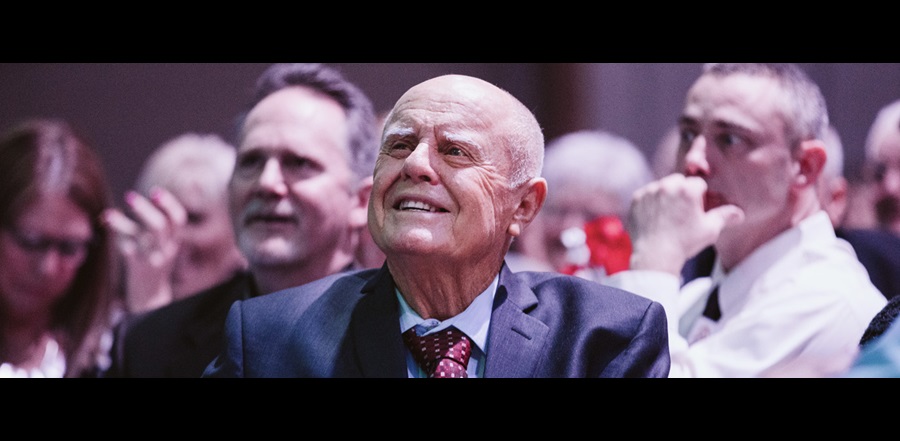 Don't miss any stories. Follow AG News!
When it comes to ministry, 86-year old- Bobby R. Morris has a certain perseverance.
"When I thought about quitting, I didn't," Morris says. His 42-year tenure as pastor of
Lawson Assembly of God
in northwest Missouri is evidence of that commitment. When Morris eventually did retire from the church in 2002, he became "interim" pastor at nearby
Faith Assembly
— for seven years. Most recently, he's been filling in as a Sunday School teacher at that church, located in Polo, 17 miles away.
Lawson Assembly of God has around 280 attendees each week in a town with a population of 2,400, located 40 miles northeast of Kansas City. Current pastor Zack S. Searcy says the proportionally high attendance is in large part due to Morris's shepherding not only those within the church walls, but the entire community. Over the years, Morris served in two vocations: laboring with his hands weekdays in building and construction, then "heart work" on weekends and moments in between.
Searcy has pastored Lawson Assembly of God for three years. He is glad to see Morris in the congregation, that is when the longtime former pastor isn't teaching Sunday school nearby.
"There's something to be said about sticking it out," Searcy says. "That only happens through being a consistent, reliable witness in the community, and I give a lot of credit to Brother Morris for where we are today."
Searcy, 39, honored Morris in February at the church's 75th anniversary commemoration.
"That was the biggest day of my life," says Morris, ordained as an AG minister in 1965.
Around 350 people showed up, including missionaries who took furlough to join in the celebration. Over the course of his ministry at Lawson Assembly of God, Morris estimates he performed over 300 weddings and water baptized 1,000 people. During Morris's leadership, Lawson AG sent out 32 full-time pastors and missionaries.
From his home, Morris can see Lawson Assembly of God — which was built with donated labor by the men and women, led by Morris.
"I enjoy going to church here with the people," Morris says. "Most of the people here I've known for a long time."
Searcy readily shares his appreciation for Morris.
"It's vital to thank those who have worked, tilled the soil, and plowed," Searcy says. "The harvest that comes is because they've done so much sowing of the Word of God and lived their lives for the sake of Christ."