Learning to Love Herself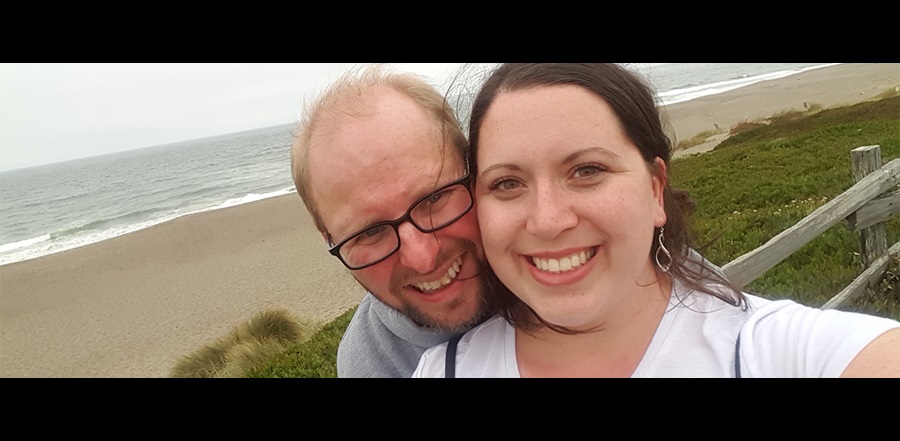 Don't miss any stories. Follow AG News!
For 15 years, Candace R. Woodroof, 34, struggled with her relationship to food. The ordained minister, pastor's wife, middle school counselor, and mother used food as both comfort and punishment.
In her adult life, Candace has embarked on four diets, losing more than 50 pounds each time — only to gain it all back. Shame and fear accompanied her eating patterns. Candace's husband of 13 years, Matt Daniel Woodroof, 38, says she wouldn't allow certain foods in the house.
"I saw Candace go through so much if she wanted to have dessert," says Matt. "She was hurting emotionally when it came to food."
But today Candace and food are at peace. And the Woodroofs are working to show others battling similar disorders that it's OK to seek help.
Candace struggled with binge eating disorder, a diagnosable illness characterized by eating large quantities of food — to the point of pain and sickness — on a recurring basis. She tried healthy eating programs and support groups without lasting success. Then in June, Candace entered a three-week binge eating treatment program at the Center for Change in Orem, Utah. She finally had a breakthrough.
"It was amazing, but humbling," says Candace, who met with a therapist and dietician twice a week. She also went through relationship, art, and music therapy.
Candace began writing about herself, and sought to understand her disorder and how it works. She learned about intuitive eating, the cornerstone practice of the treatment program.
"Intuitive eating is about listening to your body, learning hunger and fullness cues, and gaining awareness of them," Candace says.
Candace also discovered how to let go of what others think and to accept her body. Since graduating from the program, she has focused on self-care, turning to scriptural affirmations such as John 1:12.
"As a believer, it wasn't OK to have such a negative opinion of myself," she says. "I resolved to have more compassion for my body the way it is, not when I get down to a certain weight."
The Woodroofs are both credentialed Assemblies of God ministers and pastor Calvary Assembly of God in Buhl, Idaho — part of the Southern Idaho District . At an August service, Candace shared her story with the congregation. She emphasized the importance of finding help, not just for eating disorders, but for any mental or emotional health need.
"There's a stigma," Candace says. "People will talk about physical sickness, but not depression. The brain is an organ, and when it has problems, it's OK to ask for help."
The Woodroofs hope to share their experiences on a broader platform.
"We hope to bring awareness to ministers in general — ministry can be very emotionally draining," says Matt. "If ministers try to cope by eating or overeating, we want to help them understand they may need professional help."
Matt notes that Christians shouldn't settle for being grossly obese.
"God wants us to take care of ourselves," he says." Our bodies are the temple of the Holy Spirit."
Candace is also working toward a professional counselor license and soon will speak at 6-year-old son Andrew's school about self-acceptance. The couple also have a 2-year-old daughter, Joy.
"Our bodies were made by God," Candace says. "I want to teach kids that they can love themselves."