Leaving a Decade of Drugs Behind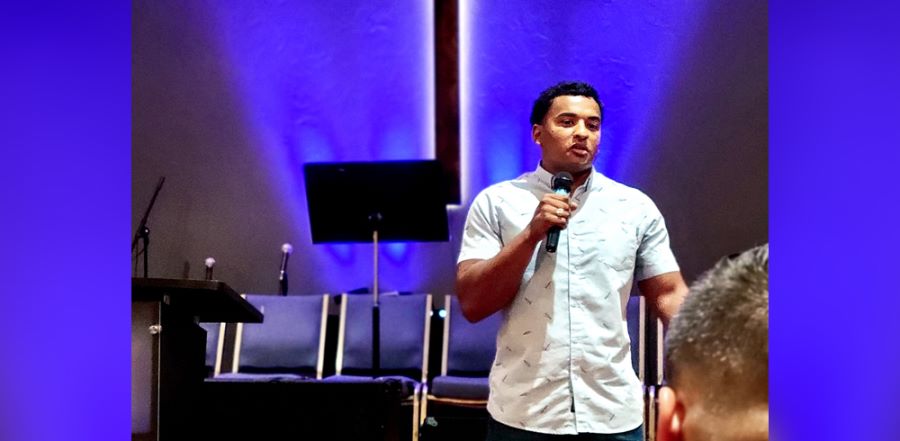 Don't miss any stories. Follow AG News!
At 13 years old, Nick Kahleel Lamar Davis already had begun a lifestyle of drug addiction that resulted in depression. Brought face-to-face with a jail sentence eight years later, Davis received the option to trade time behind bars for an opportunity to rebuild his life at Teen Challenge Arizona. There he found God's redemption and now serves on staff at the Tucson Men's Center.

"I played with death and I didn't care, but now I want to live," says Davis, 24. "I've had a lot of friends who have died or went to prison. I feel overwhelming gratitude from God because He chose to pull me out of the darkness."

The Cleveland, Tennessee, native grew up with Christian parents, but opioid addiction grabbed hold of his teenage years and caused him to forfeit a promising future in Division 1 basketball. Drug use led to truancy, theft, and a host of personal problems. Family relationships fractured, and Davis was in and out of juvenile courts. He dropped out of college and ultimately lost hope for the future.

"I prayed to God sometimes to even take my life because I didn't see a way out," he remembers. Davis tried numerous drug rehabilitation programs and juvenile drug classes, but he continued using.

Rock bottom arrived with heroin charges and potentially multiple years in prison. But a pathway to redemption opened when a judge forgave his sentence in exchange for Davis agreeing to go to Tucson Teen Challenge for the 13-month recovery program. There, Davis spent hours in prayer and Bible study, clinging especially to Isaiah 55:7-8 and Psalm 120:1 — verses of correction and hope.

"The first few months, I still had doubt that I could change," he says. "I knew right from wrong, but still it was like I was reading the Word for the first time. My prayers got so personal, and I started gaining this unexplainable relationship with God. I started to change and then after a little while, I thought, maybe I can do this."

He began restoring damaged relationships and returned to college. Davis made such a turnaround that old friends remarked that if he could get clean, they could too. Davis has been drug-free since April 9, 2020. He is attending Pima Community College.

Klayton Forrest Kirkwood, director of the Tucson Men's Center, befriended Davis during his program. Kirkwood, who later hired Davis as the public relations director, marvels at the man's bountiful service.

"Nick is a prime example of somebody who has come to know the Lord in a deeper way, and his actions of love exceed his words," says the 33-year-old Kirkwood, who has an amazing Teen Challenge testimony himself. "He tells the students that he loves and he cares and he wants the best for them all the time. But if he never said that, the men would know that he does by his actions."

Davis also shares his testimony in local churches and offers help to those on the streets, out of an eternal gratitude for God's mercy in his life and an earnest hope for others to discover that freedom.

Adult & Teen Challenge is a department of U.S. Missions.