Lending a Hand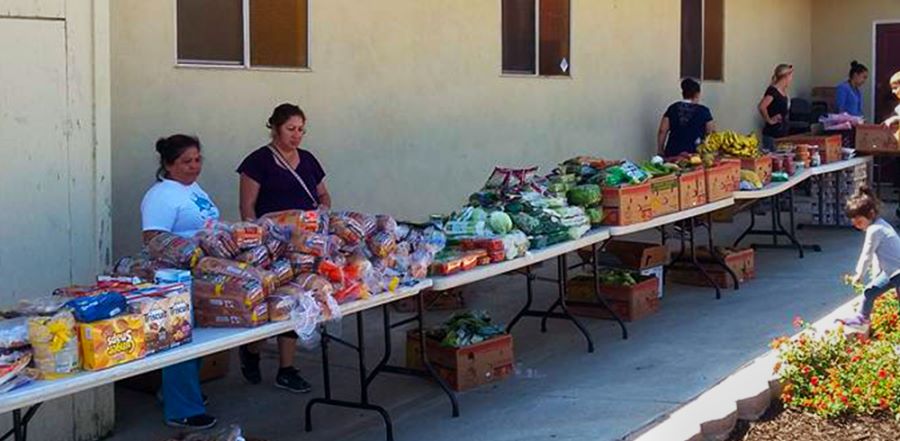 Don't miss any stories. Follow AG News!
Soon after his mother's murder in 1983, Garland B. Gauthier Jr. cried out to God. In that pivotal moment, after 27 years of drug addiction, Gauthier accepted Jesus as his Savior. Within a few years, he became a pastor and founded His Light, an Assemblies of God church in Menifee, California. Not long after that, with only 40 followers, the church launched God's Helping Hand Ministries.
GHH started when members from an AG church in nearby Moreno Valley asked Gauthier to help with their food pantry and thrift shop. The task seemed impossible. At the time, the venture lost $1,000 a month, and His Light couldn't even afford to pay Gauthier a salary.
However, under God's direction, Gauthier rose to the challenge, remodeling the entire program, and founded a ministry that now brings in as much as $125,000 a month.
"All the things we do, we work as a team," says Gauthier, now 72. "Everything is intertwined." Everything comes under the umbrella of GHH — the Circle of Care food banks, which operate in six locations, the Hacienda (a residential program for men), four GHH Thrift Stores, Metro Kidz (an after-school values-based program), and the Toy Team, which provides gifts for kids at Christmas.
Circle of Care began in 1999 when Charles P. Keim and his wife, Terri, encountered a man with only $17 to his name, not nearly enough to buy groceries for his young family. So, the Keims met his needs. Now the Circle of Care team has served thousands. A few years ago, Circle of Care joined forces with Gauthier, who offered to supply the manual labor along with the trucking services necessary for such extensive food distribution.
Keim, 62, says volunteers are so hospitable that those who come regularly start sharing about their lives.
"The only requirement is that people say they are in need," Keim says.
Recently a single mom with five children came to Circle of Care for assistance. Circle of Care worked with the family for 18 months providing for their essential needs.
"Food is often only a symptom of many other needs," Keim says. "We stood beside that family until she now is a weekly volunteer in this ministry."
Residents from The Hacienda Christian Life Campus provide much of the manpower that keeps Circle of Care, the thrift stores, and other GHH ministries running smoothly, according to Gauthier's son, Ron J. Gauthier, 50, the home's acting director.
Ron Gauthier, who will be ordained on June 1 says he didn't want anything to do with Jesus until age 19.
"He kept stealing my buddies," he says. Rather than continue in their waywardness, Ron's friends gravitated to his father, who ministered to them. In fact, 18 young men lived with the Gauthiers before GHH acquired the 10-acre ranch-style campus.
Now the campus houses up to 80 men, who commit to a yearlong supervised program heavily infused with spiritual instruction. The men also participate in assigned responsibilities and job training activities as they work to overcome alcohol and substance abuse addictions, gang affiliations, domestic violence, and homelessness. The Hacienda also provides criminal courts in San Bernardino, Riverside, and San Diego counties with an alternative to court-ordered sentencing.
Some graduates remain on campus for an additional transitional year, giving them time to obtain a job, transportation, and more permanent housing. In the interim, residents continue to receive personal and financial counseling, maintain compliance with probation, and prepare for independent living.
The men do not pay any room and board during their time at the Hacienda. Their work at the GHH Thrift Stores contributes to their expenses as well as the other costs of the ministry. With four locations — soon to be five — the thrift stores also function as a community resource for families needing to recover after adversity strikes.