Lessons in Neighborliness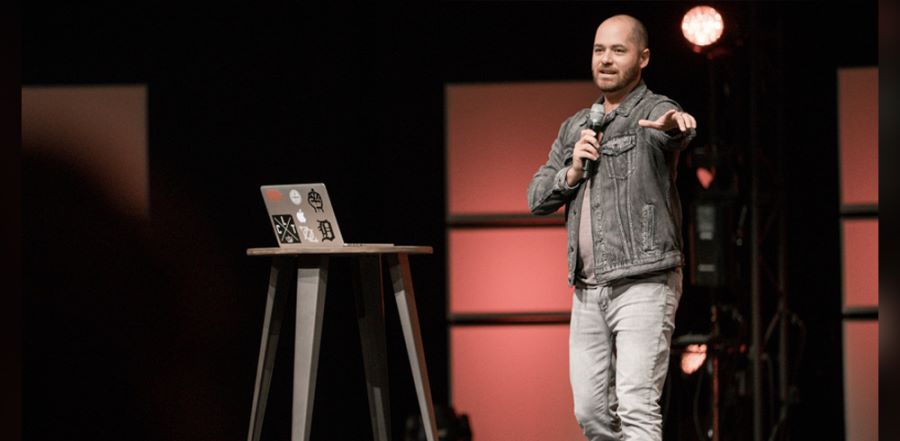 Don't miss any stories. Follow AG News!
Church planter David D. Docusen felt a measure of satisfaction in 2014, five years after launching
Center City Church
in Charlotte, North Carolina. The congregation in the Elizabeth community southeast of uptown included many Spirit-filled, generous, and joyful attendees — virtually all of them affluent, young, and white.
It dawned on Docusen that he not only had limited knowledge of racial and economic disparity, he didn't have enough curiosity about neighbors in Charlotte different from him. With close friendships primarily with those like him, Docusen's understanding of the violent crime, poverty, drug addiction, gang activity, and inferior educational opportunities that plagued many ethnic minorities in Charlotte needed to grow.
"I realized that the most beautiful community I'd ever seen looked a lot like me," Docusen remembers. He began praying for the Lord to make the church appear more like the city he inhabited. He concluded a trio of obstacles kept people like him from expanding their circles: inattentional blindness, implicit bias, and an aversion to discomfort.
Soon, circumstances prevailed that could facilitate such a change. Docusen heard of an opportunity to join a group of nonprofits to renovate a 40,000-square-foot warehouse in West Charlotte, 4 miles from Center City's location. The building straddled the boundary line between a prosperous white majority area with homes valued at half a million dollars abutting a historically high-poverty African American neighborhood, with residences typically worth $40,000. After praying for several months, Docusen felt called to move the church.
"It was not so much an act of courage, but an act of obedience," says Docusen, who has obtained bachelor's, master's, and doctoral degrees from
Southeastern University
. But Docusen had done enough research to realize a predominantly white church moving to the edge of an African American community would inspire suspicion from both ethnic groups. Half the regular attendees stopped coming.
"I didn't anticipate how much fear there would be about people of different racial and economic backgrounds," Docusen says.
Some whites attendees didn't want their children in kid's church with West Charlotte residents. Docusen later learned some West Charlotte residents thought he actually was a cop posing as a pastor.
Docusen recognized simply infusing the area with some donated funds wouldn't provide a long-term solution. Many locals expressed skepticism, having seen well-intentioned efforts fail because groups fled with the lack of immediate results.
Still, Docusen had the backing of various pastors and nonprofit leaders in West Charlotte. Although Docusen had some ideas for neighborhood improvement, he knew they would be accepted better coming from longtime local residents. He built genuine reciprocal relationships, declining to offer quick answers to problems he didn't really understand in the first place.
Racial and economic injustice became a passion for Docusen. He wondered how people on one side of the street could graduate from college and walk into high-powered careers, while those on the other side could seemingly never escape generational poverty.
Biblically, loving God and loving neighbors go hand in hand as the greatest commandment, Docusen notes, citing Matthew 22:37-39.
"Satan is OK with us worshipping God, as long as he keeps us from loving our neighbors who are different," Docusen asserts.
SPREADING THE MESSAGE
Just before the pandemic hit, Docusen stepped away from pastoring and
formed a ministry
in an effort to explore how churches can better equip congregants on matters of biblical justice. In the past eight months, he has visited churches in 30 states,
teaching and coaching
how to explore racial, economic and biblical justice . He instructs about the inquisitiveness needed to ask good questions and the courage to stay in conversations long enough for them to become substantive.
Last year,
Docusen
wrote the book
Neighborliness: Finding the Beauty of God Across Dividing Lines
. Subsequently, he formed an organization called the
Neighborliness Center
. He engages pastors and church leadership teams to develop practical strategies to bridge racial and economic lines.
Fountain of Life Center
, a multiethnic AG congregation in Burlington, New Jersey, consulted with Docusen, both for a series of six sermons and ongoing discussions in more than 30 small groups. Ruben A. Ramos, connections pastor at the church, says the ensuing necessary but sometimes uncomfortable conversations have helped churchgoers better understand those from other backgrounds. Whites are a minority in the church of over 1,000, which includes sizable numbers of Indians, Hispanics, and Blacks.
"Unfortunately, some of these tragedies that have happened in our nation have been politicized, forcing many people to pick sides," says Ramos, who is Puerto Rican. "How do we as the Church mourn with those who mourn?"
The discussions at Fountain of Life facilitated congregants in viewing differences not merely based on skin color, but also from a perspective of educational and socioeconomic circumstances, Ramos says. The teachings have helped all adherents sense the church is a welcoming and safe place, he believes.
"It's important to listen to the stories of those in the pews next to us who are mourning," Ramos says. "It doesn't matter what our background is, we are all image bearers of God."
Ramos says the process has helped him appreciate the struggles of those of diverse ethnicities.
"I have been forced to ask where have I not done the best job of building relationships with others, listening to their stories, hearing where they're coming from, and seeing their perspective about God that I've never noticed from my perspective," says Ramos, 28.
Along the way, Docusen has lost not only church members he discipled, but also relationships with friends and relatives, due to his beliefs on inattentional blindness and implicit bias. He takes it in stride.
WORTH THE COST
"It has cost relationships that can be repaired, but I've gained relationships I never would have if I didn't explore this," says Docusen, 41.
His world has expanded greatly. He has built friendships with people of various ethnicities and backgrounds. Friends include Corey L. Gaston, who served on the worship staff of
Multiply Church
in Concord, North Carolina, for 13 years. Gaston and Docusen's friendship intensified as a result of the book, plus from Docusen's appearance last year on Gaston's podcast,
The Black Sheep Dialogues
.
"I began experiencing inequities and injustices long before David even knew they existed," Gaston says. "Once his eyes became attuned to have deeper conversations, the dynamic of our relationship changed and I became more open in my communication."
Gaston, 42, says he witnessed Docusen's heart breaking for West Charlotte. Once the white pastor realized that the residents he befriended had experienced ongoing systemic hardships, Docusen began to change, Gaston says.
Docusen writes about such "inattentional blindness" in
Neighborliness
— the inability to see an unfavorable condition right before one's eyes because it doesn't affect him personally.
"The issue of race and justice is polarizing in America," says Gaston, who now is youth/young adult discipleship director at Christ Central Church in Charlotte. "People tend to put up guards and disengage."
Gaston says he appreciates Docusen's tenderness and sincerity.
"The whole Church needs to hear David's work," Gaston says. "As he points out, it's hard to love our neighbors if we are indifferent to those around us."
Center City Church remains in West Charlotte, now a diversified congregation that is three times larger than when it moved there. The church started with the backing of the
Church Multiplication Network
Matching Fund
.
Based on his doctoral studies studying the cyclical patterns of generational poverty, Docusen joined a group of business and nonprofit leaders to form
Freedom Communities
with a group of businesspeople to foster holistic community development. He remains on the board.
"I never knew much about the unequal treatment of people of color and people from a lower economic class because, as a middle-class white man living in our culture, I did not need to know," Docusen writes in
Neighborliness.
"I have had the opportunity to live in this world without having to see through the lens of a person of color, a person living in abject poverty, or a woman trying to navigate a world that has been dominated by male leadership."