Life Publishers Makes The Warrior's Bible Available Worldwide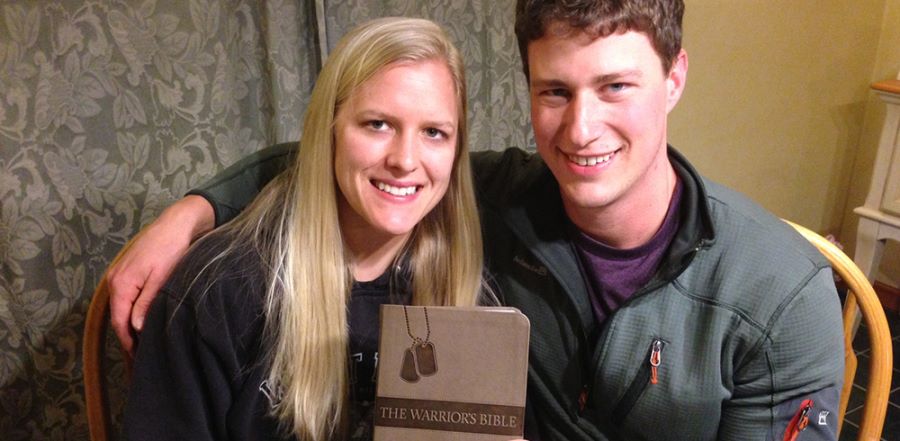 Don't miss any stories. Follow AG News!
Life Publishers has announced that The Warrior's Bible is now available for the more than 2.4 million active and retired military personnel and their families serving in the United States and around the world.
This application Bible, designed especially for the military community, includes articles written by Christian military active duty personnel and veterans that address many issues relevant to military personnel. The articles focus on topics such as Christian Identity, Leadership/Servanthood, Loneliness, Shame, Children and the Military Family, Women in the Military, PTS or PTSD, Benefits of Military Life, and Preparing for the Chaos of Combat. 
"We wanted a way to minister to veterans and those warriors presently serving in uniform and assist them with their sacrificial service," says Jeffrey W. Dove, Life Publishers director. "As a church we need to recognize and help meet their special needs. It's a great way to let them know we are also praying for them." Life Publishers is an international ministry of Assemblies of God World Missions.
The Warrior's Bible includes several unique study helps.
Approximately 550 application-oriented "call outs" are sprinkled throughout the Old and New Testaments next to the Scripture verses/passages addressed. They show the relevancy of Scripture to the warrior's everyday struggles. Hundreds of comments are included on 56 theme topics including Anger, Faith, Grieving, Humility, Communication, Marriage, Motives, and Trusting God. Marginal symbols, called Themefinders, link to subjects such as Depression, Encouragement, Fear, Forgiveness, Word and Thoughts, and more. A total of 14 different prayers address subjects such as Thanksgiving, Confessing Sin, Warrior's Prayer, Obedience to God's Word, and Finances.
Chaplain Scott McChrystal (COL), USA Ret. and AG U.S. Missions Chaplaincy Military/VA national representative, who served in the United States Army for 31 years, worked with more than 100 specialized contributors to develop this application Bible. His military background spans more than 40 years to include line officer time in combat, chaplaincy service at senior levels, and extensive collaboration with the Department of Defense. He retired from the military with the rank of Colonel.
The first copy of The Warrior's Bible was presented a few months ago to Air Force Sergeant Konrad Kersten and his wife, Army Captain Chelsea Kersten. Sgt. Kersten served in the U.S. Special Forces for four years and was decorated several times, including receiving the Bronze Star and the Purple Heart.
Konrad was presented The Warrior's Bible by his older brother, Dan Kersten, who conveys thanks to everyone who has sacrificed to make this unique Bible possible. Dan says, "I believe that within the pages of The Warrior's Bible, my brother and his wife will find peace, blessing, and a special insight into what God has to say to those who serve in the military.''
Copies of The Warrior's Bible are available from Colonel McChrystal's website.  Orders can also be placed through 4WRD Book Connection, Inc., at Warriorsbible.com.
Pictured: Air Force Staff Sgt. Konrad Kersten and his wife, Army Cpt. Chelsea Kersten, receive a copy of The Warrior's Bible.