Life Rescripted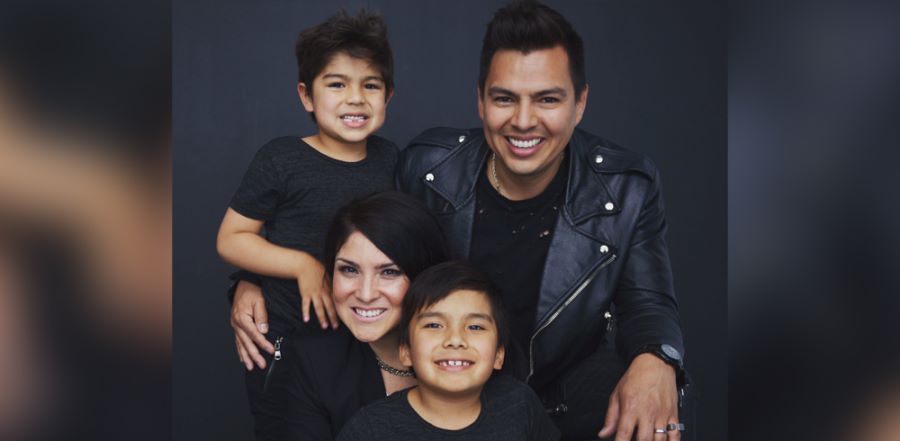 Don't miss any stories. Follow AG News!
Top Latin Christian vocalist-songwriter Jaci Velasquez and her husband and fellow musician Nic Gonzales, of the band Salvador, had high-profile careers performing for audiences in the United States and beyond. Then came the birth of their first child.
By the time Zealand turned 19 months old, the couple recognized he wasn't meeting developmental markers for babies his age. Tests found "pervasive developmental delay," which prompted speech and occupational therapy.
When doctors put a name on Zealand's condition — autism — the couple found themselves facing an uncertain future of parenting a special-needs child. And Zealand's prognosis didn't lend itself to the stresses of life performing on the road.
That diagnosis featured prominently in how God rescripted
Velasquez and Gonzales'
lives.
Velasquez, 40, grew up in Houston, the daughter of David Velasquez, an ordained Assemblies of God pastor. She began singing at age 9 as her dad traveled as an evangelist. In her subsequent career as a recording artist, Velasquez has sold 5 million albums, recorded three platinum and three gold albums, and has won seven Dove Awards, and the Univision Premio Lo Nuestro Excellence Award. She also has received nominations for two Latin Grammys, three Grammys, five Latin Billboard Awards, and an American Music Award. Velasquez has lived in the Nashville area for 25 years; Gonzales, originally from Austin, Texas, moved there after their wedding 13 years ago.
As an autism diagnosis often includes difficulty communicating, "It's interesting and ironic that God called both Nic and me into music ministry, communicating the goodness of who God is and what He does," Velazquez says.
Gonzales, 42, notes his and his wife's dependence on the Lord.
"We have to completely rely on the Holy Spirit to teach our son what it is to know Jesus Christ," he says.
Zealand, 12, is introverted; he doesn't seek out friendships or relationships. His best friend is his brother, Soren, a relational boy 14 months younger than Zealand. The brothers are best friends, which moves Zealand to leave his comfort zone. "Only God could have orchestrated that to push past the boundaries of his comfort," Velazquez says. "God gave him the perfect baby brother."
Recently Velazquez released a book titled
When God Rescripts Your Life: Seeing Value, Beauty, and Purpose When Life Is Interrupte
d
about the unplanned and unexpected aspects of life, such as Zealand's autism.
The couple regards their special-needs son's different perception of life as a blessing. "He adds so much light and perspective to our lives," Gonzales says.
When
Nathan Kollar
, pastor of
GraceLand Church
in the Nashville suburb of Franklin, Tennessee, invited the couple to join the church staff as creative directors — overseeing worship and media and mentoring congregants called to minister through the arts — Velazquez initially had no interest. "I remember watching my parents miss things my brothers did because they had to be in church on almost a daily basis," she says.
Yet amid her reservations, she sought the Lord. "I knelt down at our couch in our living room, got on my knees and prayed:
If this is what You've asked me to do, You've got to give me peace.
" She says the Holy Spirit answered her prayer with peace, even as she prayed.
Gonzales also prayed to surrender his will. He notes how often in the Gospels Jesus calls people to do something outside their comfort zone. "We both felt God was calling us because He'd given us a season of equipping and resting," he says. "We'll walk in obedience and do what God has called us to do in this new season of our lives."
Velazquez and Gonzales didn't seek to be worship leaders at the church. "I had been getting burned out with lights and haze and spinning parts," he says. "But God has given me an opportunity to walk into a situation where it wasn't complicated. GraceLand is a small but growing church (attendance is 140) with no stage. "It looks like a prayer meeting in a classroom," Gonzales says.
The couple came on staff in September.
"It's a wonderful example of God raising up the leaders for His church and bringing a couple into our lives with a gift set that really complements ours," says Kollar of his and his wife Jessica's relationship with Velazquez and Gonzales. "They've also been in the Nashville area for years and have deep roots and credibility here."