LifePoint Church Turns Disaster into Demonstration of Christ's Love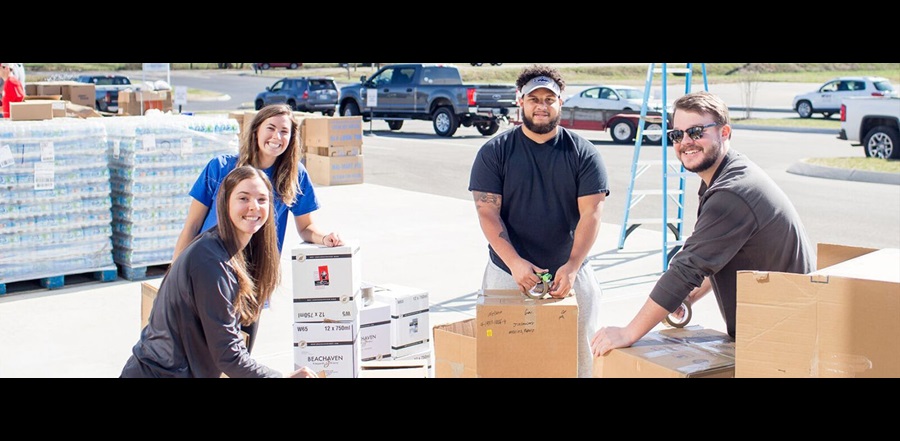 Don't miss any stories. Follow AG News!
When a pair of tornadoes ripped through two Clarksville, Tennessee, neighborhoods —Farmington and Dotsonville — on the evening of Saturday, Feb. 24, 10 homes were completely destroyed and 150 more were damaged. Shortly after the tornadoes departed, Clarksville's LifePoint Church became the de facto staging point for multiple first responder agencies, a shelter for shell-shocked victims trying to process their losses, and an evacuation center for residents moved out due to gas leaks.
"At the time the tornado hit, Pastor Mike [Burnette, lead pastor] was at the church. Very shortly after, some staff headed to the church to help open it as a possible shelter," explains Kelli Ferguson, Next Steps pastor for LifePoint Church. "Almost immediately afterward we were contacted as the Farmington subdivision is only 500 yards from our building.
Ferguson says that since that evening, LifePoint Church has focused on being a physical, financial, and emotional resource to the tornado victims, helping to meet their needs and remaining in contact with them.
LifePoint, which averages about 3,600 in attendance on Sundays, jumped into action immediately on Sunday and for days afterwards, sending out teams of 100 to 150 into Farmington and Dotsonville to help with the clean-up (as hundreds of trees had been knocked down) and to assist traumatized victims recover what they could.
On Monday, in addition to sending out the work teams, the church hosted a meal for everyone impacted by the tornadoes.
"A lot of people came in, just shaking," Ferguson recalls about the evening meal. "They hadn't showered, changed clothing — they were in total shock."
As victims came for the meal, they were asked for contact information, immediate family members names and ages, and what their needs were so the church could help them — words of appreciation and relief mixed freely with choking sobs, hugs, and tears.
Ferguson, who headed up LifePoints' relief effort, worked 15-hour days the week following the disaster and the second week was almost as intense. Nearly every day, from 6:30 a.m. to well into the evening, she was either reaching out to help victims or her phone was ringing as people sought assistance.
On the Tuesday after the storm, Convoy of Hope arrived with a truckload of cleaning and hygiene supplies. Teams from LifePoint went door-to-door distributing the supplies along with food and water, while also inquiring about additional needs.
"We've raised upwards of $100,000 to be distributed as relief," Ferguson says. "People come in and they're just sobbing because they don't know what to do — many renters didn't have insurance and others are still fighting with their insurance companies for funds."
As the church has become a true beacon of hope for the two neighborhoods, victims are hearing and seeing Christ's love demonstrated. Those helped are told the help comes with no strings attached. Although LifePoint would always welcome them, they are under no obligation to visit the church.
"We tell them we just want you to know that Jesus loves you, sees you, and wants you to know that you're not alone," Ferguson says.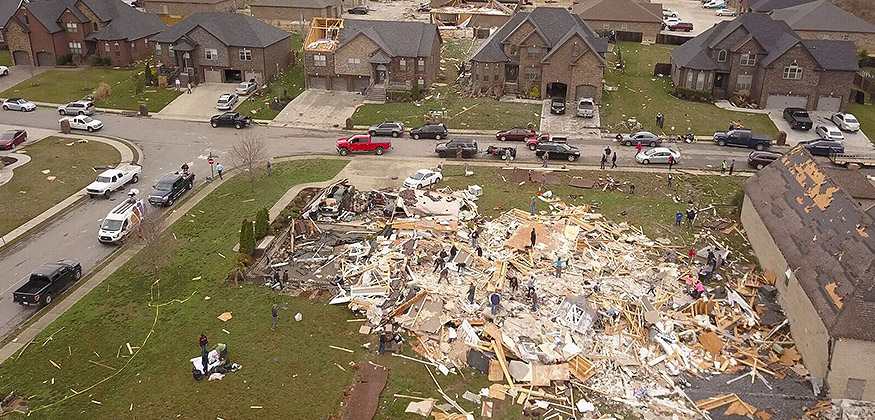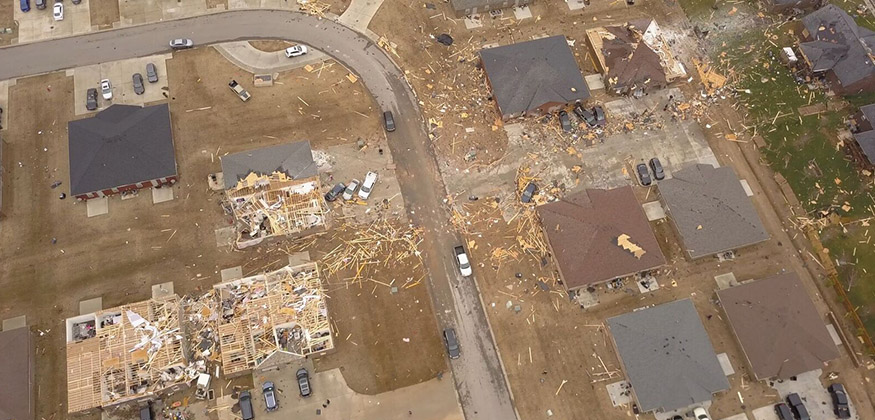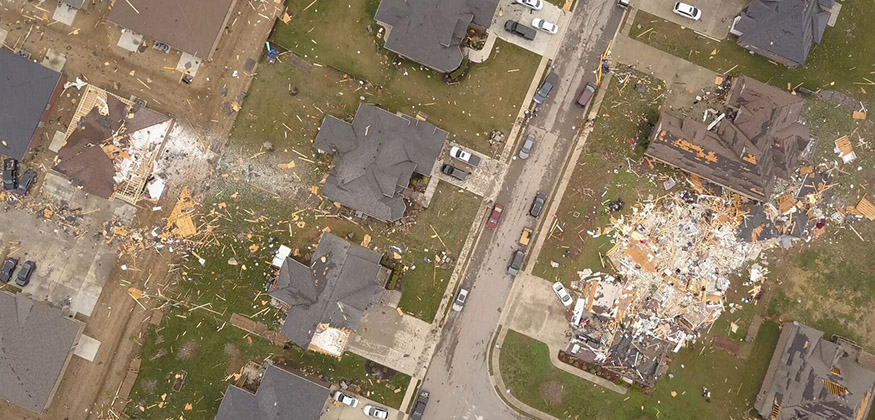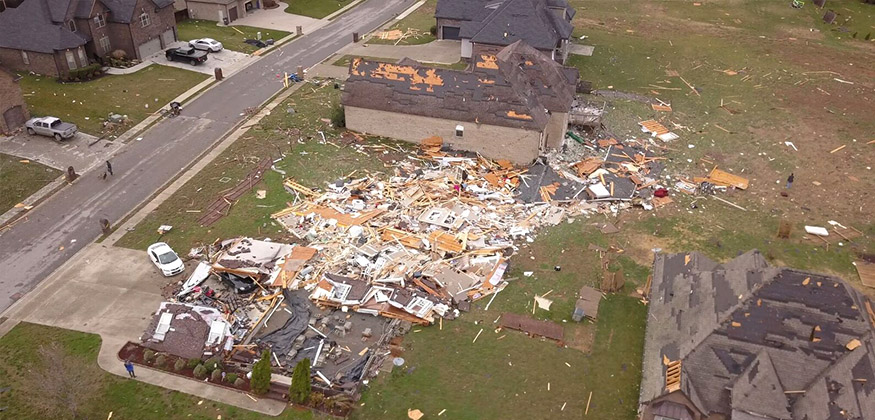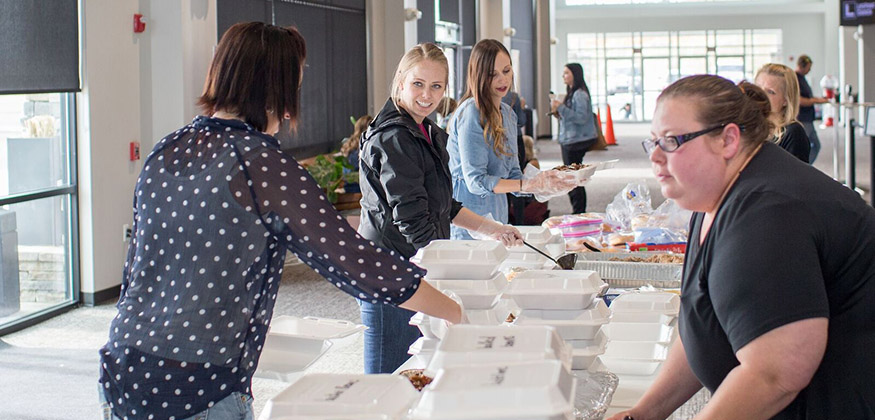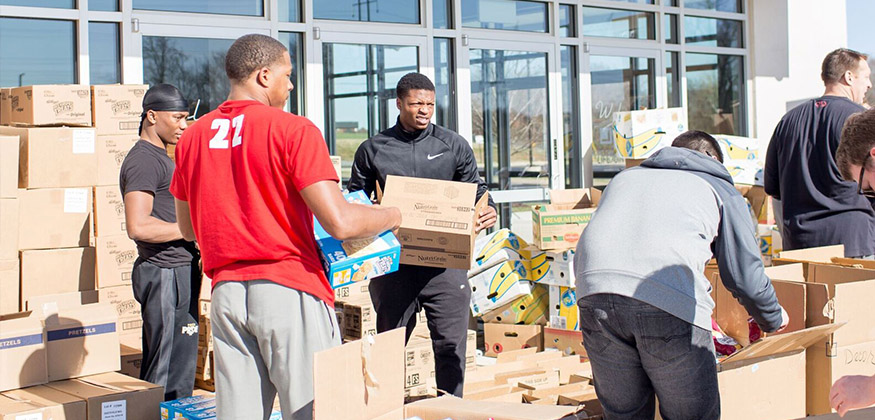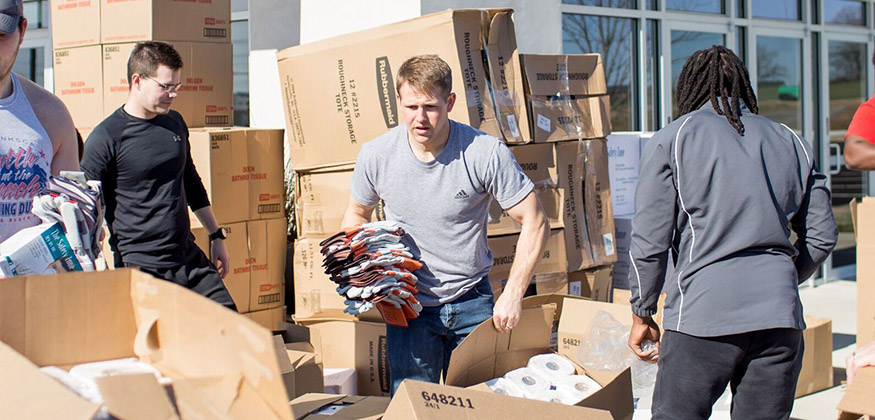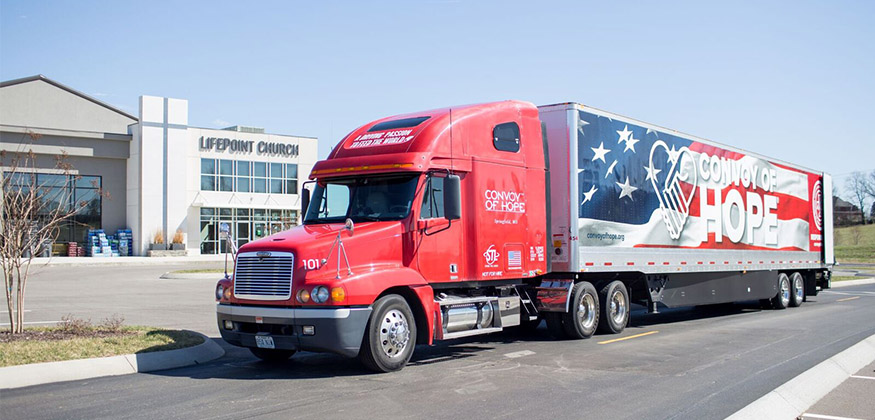 Mark and Ruth Laurent, both 62, were in an interior closet when the tornado struck their home.
"The entire house started to shake like being on a roller coaster," Ruth says. "I started praying, 'Help us, God, help us.'"
He did, as their lives were spared, but when the couple ventured out, the interior of the house was in shambles and covered in glass, and the homes wrap-around porch had disappeared. The next morning they discovered three-fourths of the roof had been torn off, and later, the city condemned the home.
"It was absolutely shocking," Ruth says. "The devastation left us stunned."
But as stunned as they were by the storm's power, LifePoint Church's response was its equal.
"We were just as stunned by their generosity and willingness to help and support us as we were [stunned by] the storm," Ruth says. "Where the storm took away, these people came in and began to give beyond imagination."
The giving, the caring, and the thoughtfulness of the church in its efforts left an indelible imprint on Mark and Ruth's lives. "We were attending another church, but now we're attending LifePoint," Ruth says. "How could we not? We feel the love of God there and they demonstrated Jesus to us . . . that's the kind of church I want to be a part of."
Many storm victims, whose homes were destroyed, made temporarily unlivable, or later condemned, have had no option but to move into a hotel or in with friends or family. With that in mind, LifePoint is continuing to raise funds for victims so when they relocate to more permanent housing, the church will be ready to help them with that transition.
In being Christ's hand extended to the hurting and those in need, Ferguson says they have witnessed miracles taking place in people's lives.
She shares just one example of how a woman had turned her back on God nearly 10 years ago after suffering the losses of a sister and mother, believing God had turned His back on her. But through experiencing the love and care of LifePoint members, she and her husband have rededicated their lives to God and have committed to bringing their children every week so they can also come to personally know and love God.
"As I was praying and talking with my husband, Benny [LifePoint's executive pastor]," reflects Ferguson, "it seems people lost so much in the physical, but many have gained something eternal. God has allowed them to see His love and mercy toward them. In so many cases, it really has been absolutely beautiful."