Looking Like Heaven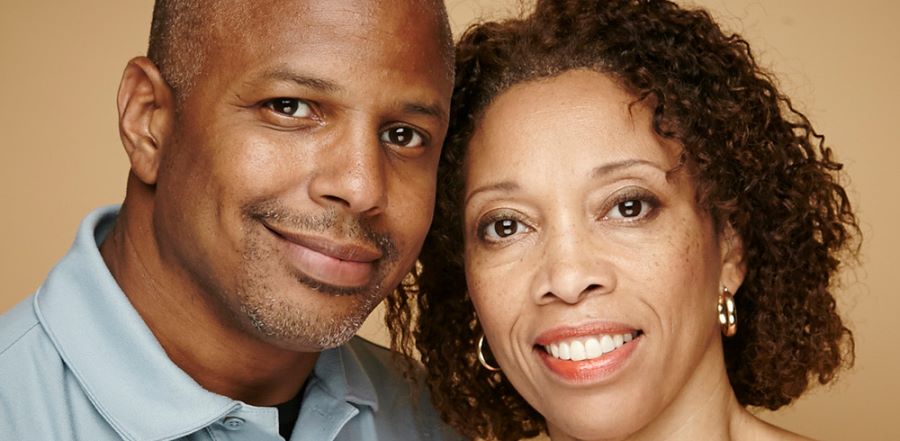 Don't miss any stories. Follow AG News!
Chris G. White had filled a variety of management roles at the Cincinnati headquarters of retailing behemoth Procter & Gamble in the engineering, manufacturing and development, and retail sectors. White's wife, Deirdre, likewise had worked in P&G's engineering, manufacturing, and customer service areas, progressing to the executive management level.
But after a quarter century, the Whites left their six-figure salaries — to go into full-time ministry. White spent three years as a volunteer associate pastor of the multiethnic North Highland Church in Columbus, Georgia, where Dennis B. Lacy serves as pastor.
Most of his early life, White attended African-American churches. However, while engaged in ministry at a variety of multiethnic Pentecostal churches as an adult, usually with predominantly Caucasian leadership teams. White says God instructed him to plant a church that "looks like heaven." He is now an Assemblies of God pastor in the Peninsular Florida District and he has gone through AG Church Multiplication Network training.
In September 2015, White started CityReach Church Seven Bridges in Jacksonville, Florida. He assembled a diverse crew of more than 20 mostly millennial leaders — Brazilians, Hispanics, African-Americans, islanders, and whites — to help launch the church.
"We truly want to minister to everyone," says the energetic and confident White. "To be multiethnic, we need to be intentional. Sunday morning worship is a stench in God's nostrils when His children can't get along."
CityReach Seven Bridges is covered under CityReach Network, with start-up funds provided by the Church Multiplication Network and AGTrust. Seven Bridges is located in a multiethnic section on the south side of Jacksonville. Yet White, 52, says wealthy and poor pockets are segregated. On a monthly basis, the church conducts outreaches at Carrington Place Apartments, a Section 8 housing development.
Vans pick up kids and adults from the complex for weekly worship services. White notes that the Association of Religion Data Archives show that more than half the population of Jacksonville don't attend worship services regularly.
CityReach Church Seven Bridges meets in the student union of the University of North Florida. AG U.S. Missions is set to launch a Chi Alpha Campus Ministries chapter at the school. The church will support activities of the chapter, and White plans to coach the Chi Alpha leader.
Sissy Griffis is a 35-year-old white member of the lead team who helps set up and tear down, gives announcements, and prays for the offering every week. White initially struck up a conversation with Griffis at a Panera restaurant when he noticed a Bible next to her textbook as she studied. White told Griffis about the church plant plans, and the values immediately resonated with her.
"Once I started talking to him I immediately knew I was supposed to be a part of this new church," says Griffis, who just obtained a nursing degree in a career change from teaching school. "Why do we have all these churches that are so segregated? God created us differently, but we all need to be unified."